Z I N D A

M A G A Z I N E
Shvadt 20, 6750 Volume VI Issue 40 February 20, 2001
To receive our weekly notification message or this issue in text format write to z_info@zindamagazine.com.
T H I S W E E K I N Z I N D A
All blue links throughout this issue are hyperlinks to other sections on this page or featured websites.
HOW WRONG I WAS!
With this week's issue we reach the end of our sixth year of publication on the Internet (1995-2001). To mark this milestone we are publishing a letter submitted by a great friend of the Assyrian people, John Russell, to Dr. Norman Solhkhah in Chicago, founder of the Mesopotamian Museum.

---
January 8, 2001

Dear Norman:

I write to thank you for making it possible for me to attend the Assyrian American National Federation Convention in Los Angeles last year, and to apologize to you and other Assyrians for any offense I may have caused in the past by not recognizing modern Assyrian culture in my published works. I would be grateful if you would pass this letter on to everyone you think may appreciate it.

As you have pointed out to me, two of my books on the ancient Assyrians, From Nineveh to New York and the Final Sack of Nineveh, refer to the disappearance of the Assyrians from history shortly after the fall of Nineveh. Even before the convention, where I experienced how alive and vibrant modern Assyrian culture is, I should have known better than to write such things. After all, you son Raymond was a valued participant in several of my Assyrian art classes at Columbia University, and one of his class reports focused on modern Assyrian culture. Everyone in the class loved it. Nevertheless, deeply embedded misconceptions die hard, and with my exclusive focus on the ancient Assyrians as revealed through their architecture, art, and cuneiform records, I had uncritically assumed the former had disappeared with the latter.

How wrong I was! What a pleasure it was to meet so many Assyrians, to make new Assyrian friends, to hear Assyrian spoken, to be surrounded by Assyrians learning, socializing, dancing, courting, and politicking. I felt very honored to participate in the academic session with such luminaries as Simo Parpola and David Stronach. Never have I had such an enthusiastic and responsive audience for a lecture! I left the convention feeling that I had made a good beginning, at least, in getting to know an exciting new/old culture, a people who clearly cherish their past, as they live in the present and work for their future. In other words, a people after my own heart.
I thank you and everyone I met there for this eye-opening experience, and hope that our paths and interests will continue to converge.
Wishing you the very best,
John M. Russell
Critical Studies Dept
Massachusetts College of Arts
Boston


NORTHERN WATCH
Zinda News From Northern Iraq

February

8: The Central Committee of the Turkomaneli Party announces its new leadership group and releases the following statement:
"we renew our promise to remain loyal to our Turkoman people under the umbrella of the Iraqi Turkoman Front, full of hope and determination to embody our party's slogans and its brilliant ideology in order to achieve all our legitimate national and patriotic goals and rights, to consolidate brotherhood relations with all political parties in the arena and to work jointly with those who share with us the homeland including the Arabs, Kurds and Assyrian towards a parliamentarian pluralist democratic Iraq in which everybody would enjoy their legitimate national rights."

15: Bet-Nahrain Democratic Party announces the opening of a "charity pharmacy" in Arbil.
15: Romeo Hakari, Bet-Nahrain Democratic Party leader, told the KDP newspaper, "We have tried to keep the Assyrian community [abroad] in touch with the political situation in the region and Kurdistan people's living conditions".

---
ASSYRIAN GOVERNOR OF ARBIL ASSASSINATED BY UNKNOWN GUNMEN
(ZNDA: Paris) According to a report from Agence France-Presse, the Assyrian governor of Arbil -- Francois (Franso) Hariri -- was assassinated on Sunday morning. Mr. Hariri was shot dead by unknown gunmen in his car while driving in Arbil, the capital of the province, according to Kurdish sources. Hariri had escaped unharmed from an assassination attempt five years ago, the Anatolia agency reported. The Arbil province with a population of 900,000 is controlled by the KDP (Kurdistan Democratic Party) of Massoud Barzani. Mr. Hariri was an active and trusted high-ranking member of KDP's Political Bureau and in charge of Branch Two of the Party.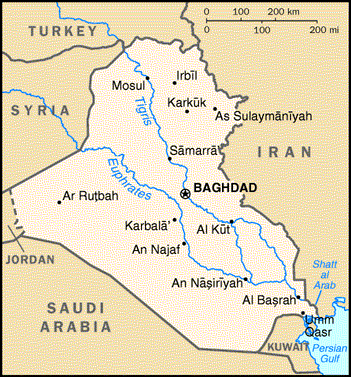 On Monday KDP-led government's Interior Ministry issued a statement and the biography of Mr. Hariri and a roundup of statements of condemnations. The Kurdistan Satellite TV news also showed a video of the car that Mr. Hariri was in at the time of assassination. According to Medya TV, Hariri's bodyguard also died in the attack, and his driver was wounded.
A KDP spokesman commented on Monday that an investigation has begun "to find the assassins who were seeking to destabilize the
region." Last November a similar assassination attempt left 10 people dead in a bomb attack in an Arbil coffee shop. A spokesman for the Jalal Talabani's PUK (Patriotic Union of Kurdistan) Leadership Committee condemned the assassination of Mr. Hariri and called it "a terrorist act against the inter-Kurdish peace process." The spokesman went further and called upon the PUK-led
Kurdistan regional government, Sulaymaniyah administration, to cooperate with the Arbil administration and bring the assailants to justice.
Mr. Hariri played an important role in obtaining the rights to a full primary and secondary school education in the Assyrian language in northern Iraq.
JOHN NIMROD ELECTED CHAIRMAN OF UNPO
(ZNDA: Estonia) Zinda Magazine has learned that Mr. John Nimrod, Secretary General of the Assyrian Universal Alliance, was elected on Monday by the general assembly of the Unrepresented Nations and Peoples Organization as the organization's next chairman. The assembly was held Tallinn, Estonia.
Nimrod replaces Seif Sharif Hamad from Zanzibar, according to Mart Laanemets from UNPO's Coordination Center in Tartu, Eastern Estonia. The new Deputy Chairmen of the UNPO are Goeran Hansson of Sweden's historic region of Scania and the Ingrian Alexander Kirjanen. Erkin Alpetkin from East Turkistan was installed as secretary.
At this meeting the UNPO general assembly adopted a general declaration of peoples' rights which will be one of the fundamental documents of its future action.
The UNPO was officially founded on 11 February 1991 in Hague.
---
POPE URGES TURKISH CATHOLICS TO PLAY A ROLE IN FUTURE
Courtesy of Vatican City News Agency; February 19
(ZNDA: Vatican) John Paul II called on Turkish Catholics to play a role in their country's future, despite their relatively small numbers.
He made his comments when receiving Turkey's bishops during their every-five-year "ad limina" visit to Rome. According to Vatican there are 30,000 catholics in Turkey with a population of 65 million, mostly Sunni Muslims. The Catholics, who are divided in several rites, worship in about 50 parishes led by just a handful of priests.
Turkey wants to be part of the European Union. But officials in Brussels, Belgium, have made it known that Turkey's entry into a united Europe will depend ultimately on the guarantees it gives to human rights. John Paul II explained that, given this situation, interreligious dialogue acquires absolute priority. He added that there is no lack of points of contact with Islam, for example, in the formation of youth. The Church directs 26 prestigious schools for students of all social classes.
Last year the city of Istanbul honored Pope's beatification with several celebrations for the "Pontiff, Friend of the Turks". The Turkish bishops visited Vatican a few days before the trial of Father Yusuf Abkulut, the Syriac Orthodox priest in southeast Turkey.


"Zinda crew, we love you! My wife and I look forward to each issue. We live in Alabama---of all places :-). I've lived here since I came to study in the 70s. My wife studies about Iran and the Persian culture. We recently heard that President Khatami was giving over 1 billion dollars to the Assyrians in Orumieh. Can you confirm this for us? Thanks for a great great job."
Raman Shino
Alabama
According to Iran's official news agency last year President Khatami inaugurated 800 billion rials (approx. eight million dollars) towards 790 projects in the Western Azarbaijan province (Ostan) of which none were earmarked specifically for the Assyrian residents of Urmie. Khatami addressed a gathering of Assyrians at St. Mary's Church of Urmie last September, where he called on them to pray that "all Iranians, either Christian, Zoroastrian, Shia, Muslim or non-Muslim, or of any other religion for that matter, can live together hand in hand and can benefit from the joys of a decent, honorable life." The president later signed Mart Maryam's Guest Book, inscribing the following words: "Greetings be to Jesus Christ (Peace Be Upon Him), the Great Messenger of God, greetings be to the Great Lady Virgin Mary and to all true followers of this prophet of light, knowledge and prosperity."

---

"We at Assyria TV know how much hard work it takes to produce informative, influential, beneficial, critical and liberal news materials such as those of your much respected magazine. Therefore we say to all of your crew a big IYO (Jibo) and wish you all the success."

Nineb Tooma
Assyria TV

ASSYRIAN PROGRESSIVE NATIONALIST PARTY

The APNP was founded on April 17, 1990 by Mr. Ashur Solomon. The APNP is a popular Nationalist party, which aims to resuscitate our Assyrian Mesopotamian homeland (Iraq). Some beliefs of the APNP follow:

The headquarters of the Party shall be in Baghdad, Iraq.

Greater Assyria (Iraq) is geographical unit, and therefore its citizens are considered a complete nation.

The Assyrians are all the inhabitants of Mesopotamia i.e., Beth-Nahrein (Iraq) or whoever descends of Assyrian origin. (Regardless of religion; i.e., Christian, Muslim, Yezidi, etc.)

In order to achieve our progressive Assyrian society the APNP shall recommend an open marriage regardless of the religion or sect of the man or woman.

The APNP is a secular party upholding the separation of religious bodies from governmental authorities.

The Assyrian (Iraqi) woman shall enjoy the freedom and liberty afforded the Assyrian (Iraqi) man.

The Assyrian homeland (greater Mesopotamia) is the land lying between the Zagros Mountains in the east, the Khabur Valley and the Syrian desert in the west, the Taurus Mountains in the north and the Gulf of Fao in the South.

The APNP is completely committed to a unified Mesopotamia from the Taurus to the Gulf of Fao. Hence the APNP is deeply opposed to any separatist scheme whether based on ethnicity or religion or any other basis. Thus the APNP is vehemently opposed to the "safe haven" which was created against our will and which has proved to be a disastrous project. This principle is also meant to support a unified and centralized state in Iraq and to promote the return of the usurped territories of Kuwait, Ahwaz and northern Mesopotamia to Iraqi sovereignty.

The APNP demands an immediate lifting of the unjust and inhumane embargo against Iraq, and also calls upon the international community to allow Iraq to retrieve its usurped territories so that it may live in peace with the honor and dignity that befits our historic nation.

Long Live greater Assyria/Iraq!

APNP
P.O. Box 304
Morton Grove, Ill. 60053
U.S.A.


Fred Parhad's
REFLECTIONS ON ASSYRIA
WHO OWNS THE SHUMIRUM MONUMENT?
I 've heard some rumblings about this idea of donating or giving the monument of Shumirum to Iraq. First of all let me congratulate the one Assyrian from Chicago who took it upon himself to call me just recently and offer to start a grass- roots movement to bring the monument there. I have to add that he also asked me not to mention his name. Why is it that when we do things which should cause us to hide our heads for very shame, we don't, and yet when we act with courage and good sense we feel obliged to remain anonymous. If I were Matay I would die from shame to call these boutique "hunger strikes". They are "attention strikes". But, out of 60,000 one did call. He was too late.
In this case, just who "owns" the monument and can decide how to dispose of it. John Nimrod has felt all along that he owns it because of his sister's generosity...he gave not a dime, but then he never has to any Assyrian cause. Do the other donors own it, the living ones, assuming they are. If you donate to the Red Cross you don't own any of their equipment. You can't ask to take an ambulance for a spin because you gave them money.
Neither can you dictate policy; tell them where you want them to deploy their resources. If they tell you that your donation will be used for hunger relief in a particular country and you find they used it elsewhere, you have grounds for complaint...you may refuse to ever donate again...but I doubt you would have grounds for legal action. Now, if you donated and left it at that, and never showed by any action, or word, that you cared where they did what, but on finding out that they would use your donation for a cause you didn't approve of and wanted to stop them...then it's just tough luck. I would hope that the other donors could see the value in presenting this monument to Iraq.
I made a promise, a commitment, to all donors over a twelve year period. I said I could make a monument the city of Chicago would find worthy to install at a prestigious location. I worked at it diligently, not only sculpting but much of the fund raising as well. I also waited for five years for someone in Chicago to take the lead, shove Nimrod out of the way, and get it installed. I was even ready to be arrested just to get peoples' attention in Chicago. No reasonable person would say I didn't try. I've even seen the Hammurabi deliberately damaged by this self centered "leader" of ours. I've fulfilled my obligation to all the donors twice over. Soon, the pedestal with their and my name and our history carved on it will be thrown away by the foundry in Arizona. The names of the donors will be gone as will all written script. That's just too bad for us all. I lost a year of work just there. Any donor is welcome to a refund, except you'll have to square it with the IRS.
Those who want to join with me in donating this monument to the people of Iraq from the Assyrian community world-wide may do so. This monument is not reserved for the Christian Assyrians of Iraq but for ALL THE PEOPLE. I'm not going to start a fight other people will lose.
My e-mail address is fparhad@aol.com. Contact me if you have any suggestions.

Chaldean Americans Reaching & Encouraging: Voices That Care
Assyrian Business, Professional and Residential Directory in Canada
INTERVIEW WITH PATRIARCH MOUSSA I DAOUD OF ANTIOCH
Courtesy of Vatican News Agency; Feb 19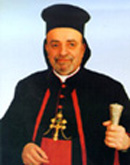 At the beginning of this millennium, the Syriac patriarch of Antioch said, "the Holy Father looks at the Oriental Churches and expects them to play an active role in the Church's bet on the restoration of unity with the Oriental Churches, especially with those where there is a lack of close ties." Patriarch Moussa I Daoud is the first patriarch of an Oriental Catholic Church to be appointed prefect of the Congregation for the Oriental Churches.
He was born in Syria in 1930. In 1964, he obtained a degree in canon law from the Pontifical Lateran University, prior to being elected bishop of Cairo and later of Homs, in Syria. This week he will be one of two new cardinals who will not receive the ritual vestments, "out of consideration for the Oriental Churches." The following interview was conducted earlier this week in Rome:
Q: Do we also do away with the title of respect, "Beatitude" or "Eminence"?
Patriarch Daoud: In my case, the appointment as cardinal continues to be an honorary title. I have spoken with the Vatican State Secretariat and those responsible for protocol, and they have agreed with my interpretation. Therefore, the Holy Father will not hand me the Cardinal's hat tomorrow, but only the bull with the appointment, and I will be able to continue to dress in my patriarch's tunic.
Q: There is the precedent of the Maronite Patriarch-Cardinal Nasrallah Sfeir.
Patriarch Daoud: Patriarch Sfeir found another solution, by only wearing the cardinal's attire every now and then. Mine, instead, is a return to the purest Oriental traditions. It is an option also shared by Stephanos Ghattas, the patriarch of Alexandria. After hearing our reasons, the Roman Curia is convinced and has decided to give us a kind of precedence. Patriarch Ghattas will be called first, in alphabetical order and patriarchal age, to receive the bull, I will follow him, out of consideration for the Oriental Churches, as we have been told.
Q: Would it be good to automatically include the Oriental patriarchs in the College of Cardinals?
Patriarch Daoud: No, because it would be contrary to the historical evolution, which prefers that each patriarchal synod elect its patriarchs. I will form part of the College of Cardinals because of my position as prefect and my residence in Rome.
Q: Yet the Pope is also Supreme Pontiff of the universal Church, in addition to being Patriarch of the West, and he can be a native of the West or East.
Patriarch Daoud: That's true. We have also had patriarchs of Syrian and Greek culture, in the history of our Antioch Patriarchate, but all [have been] titulars of an Episcopal See within the patriarchate. The Oriental patriarchs must continue to be heads of local Churches and not become members of the clergy of Rome.
Q: Do the Orthodox also think this way?
Patriarch Daoud: Indeed, Orthodox Patriarchs claim an apostolic patrimony but, for us Catholics, there is also the primacy of the Pope, in his capacity as Peter's successor. Christ's election of Peter to shepherd the flock is not, let's say, personalized, but extends to all his successors. In any case, I believe this disagreement with the Orthodox will disappear little by little.
Q: How did you see your appointment as prefect?
Patriarch Daoud: The fact that I was chosen could be due to several elements, among them that I represent an Oriental Church, the Syrian, which speaks Arabic and lives in an atmosphere that might help me to foster the dialogue between Islam and Christianity.
However, I must admit that it surprised me because I was not ready for this "move." My patriarchal life had begun just over two years ago, and I was beginning to know the environment and to have more understanding of, and confidence in, my mission. Therefore, I accepted the appointment for the good of the universal Church, especially the Oriental Churches. I accepted and, therefore, will go all the way.
Q: The Pope will visit Syria in May. As a Syrian, what do you think of this?
Patriarch Daoud: The idea gives me great joy. The Pope's first and last wish is to follow in Paul's footsteps, from Damascus, where the apostle was converted, to Antioch, and from Asia Minor to Malta and Greece. I hope that this trip will stimulate scholars to rediscover the patrimony of the Syrian Churches. The experts have opened all the cultural treasures of the Greeks and Latins, but our patrimony of spirituality, traditions and culture remains to be discovered.


ADAD JOEL WARDA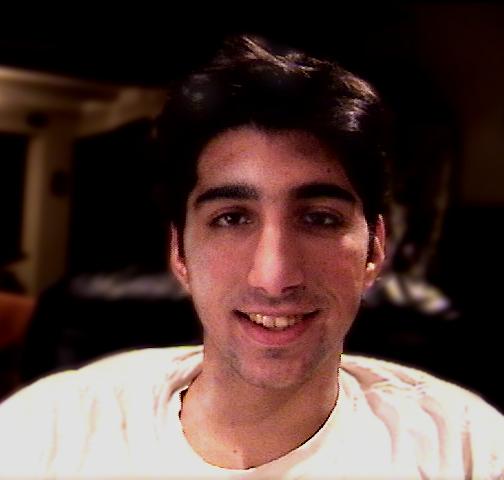 We would like to introduce a young man who deserves to be known and honored. Young people like Adad give us hope that our language will not die. We are proud of him
Adad Joel Ward was born on July 13, 1981. He is the son of Banipal and Susan Warda. He graduated from High School in June of 2000 and now is studying film at San Francisco State University. Like most Assyrian in the U.S., after a few years of going to school he began to lose his Assyrian language. But at 16 he began to feel a need to learn it again. So he taught himself Assyrian Language.
As he says: "One day my grandfather Sundo Warda asked me: 'atin alap-bit kih yatitla?'. I had no idea what he meant, having never heard of the word "alap-bit". He told me that it's the Assyrian alphabet and he wrote out all the letters on a piece of paper. My mom having some knowledge in reading Assyrian showed me the alphabet in a book, where it was more legible. Since then I have been furthering myself in the Assyrian language in reading, writing and History."
Last December Adad was was invited to Bet-Nahrain's KBSV TV station in Ceres, California where he read his poems and displayed his paintings. Here's another poem by Adad: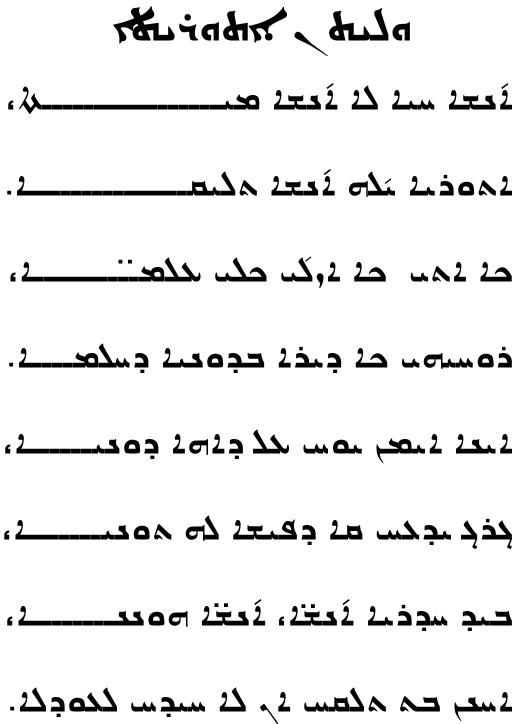 Helen A. St. Vincent
Bendad Thomas
Germany
Helen and Bendad are Warda's family friends. A different poem by Mr. Adad Warda is posted on the cover of this week's magazine. Mr. Warda has dedicated that poem to his grandfather, Sundo Warda.


| | | |
| --- | --- | --- |
| ENGLISH | MODERN ASSYRIAN | GENDER |
| Period (as time) | zo/na | Masculine |
| History | tash/ee/ta | Feminine |
BC (ca 2000)
Kikkia, an Old Assyrian King, mentioned in the Assyrian King List, is credited with having built the earliest wall of the city of Assur. He was the first ruler to free his city from the domination of the Third Dynasty of Ur.
Assyrian Royal Inscriptions, Grayson (1972)

---

AD (987)

During the Patriarchate of Mar Mari, the Arabs of Baghdad riot against the Christians and destroy the church of Mart Maryam (St. Mary) and the monastery of Dakil Ishu.

Ashurbanipal Library Committee


February 25, 1952 : dies, Qasha Yosip Kalaita, Assyrian clergy, teacher, school principal, author, and scholar at 82.

Sat,
Mar 31

TORONTO
AMERICAN ORIENTAL SOCIETY PANEL DISCUSSION

"Writing Syriac: From Stone to Bytes"
Chair: Prof. Amir Harrak, University of Toronto

1:00 p.m.-3:30 p.m.

1. Marica Cassis, University of Toronto
The bema in the West and East Syriac Churches

2. Amir Harrak, University of Toronto
Patriarchal Tombstones at the Monastery of Rabban Hormizd: Types and Origins

3. Wolfhart Heinrichs, Harvard University
Turkish Karshuni

(Break)

4. George Kiraz, Syriac Computing Institute
From Parchment to Open Type: The Development of Syriac Digital Types

5. Wassilios Klein, Bonn University
Writing Syriac and Speaking Turkic in Light of Central Asian Tombstone Inscriptions

6. Eden Naby, Harvard University
The Cultural Context for Writing Syriac During the 19th and 20th Centuries

Panel to be held at the 211th Meeting of the American Oriental Society
Toronto Colony Hotel
89 Chestnut Street

Thurs,
Mar 29

TORONTO
CANADIAN SOCIETY FOR SYRIAC STUDIES LECTURE

"Syriac Heritage at the Northern Silk Road: TheArchaological& Epigraphic Evidence of Christianity in Kirghizia"
by Dr. Vassilios Klein, Bonn University
8:00 PM
Auditorium, Earth Sciences Centre, Room 1050
5 Bancroft Avenue
University of Toronto, St. George Campus

Sun,
Apr 1

FAIRFIELD, AUSTRALIA
AKITU ASSYRIAN FESTIVAL

Organized by a netword of Assyrian youth, the Assyrian community and the wider Australian multi-cultural community

AKITU ASSYRIAN NEW YEAR 6751
Fairfield Showground
Smithfield Road

9:00 AM
Parade 12:00 PM

Games, rides, shows, drama, & Fireworks
Information and international food booths
Assyrian and English musical bands and DJ music.

For more info: Nina @ 0416041432 or toomani@cba.com.au
Maji @ 0404124930

May 24

KALU SULAQA : Bride of the Ascension Festival

This year marks the 600th anniversary of the remembrance of the men and women who died in 1401 A.D. when Timurlane attacked the Assyrian villages near Nineveh. Each year children dress-up as brides and grooms and go to homes in the neighborhood to collect sweets.

Nakosha "Assyrian Holidays" Calendar

M-F,
Jul 2-6

FINLAND
XLVIIe RENCONTRE ASSYRIOLOGIQUE INTERNATIONALE

International Congress of Assyriology and Near Eastern Archaeology
"Sex and Gender in the Ancient Near East"
University of Helsinki

Registration Form: clickhere

Jul 22

NOOSARDEL

A festival celebrating the descent of the god Tammuz to the Underworld and the end of spring in Bet-Nahrain. It is customary to sprinkle water on friends and family members, wishing for Tammuz' safe return to his beloved Ishtar.

Aug 7

MARTYRS DAY

A day to commemorate the Assyrian martyrs throughout history.

Jeff Atto (Illinois).........Ashur Simon Malek (Canada).........Marina Shapira (Chicago)

---

SHARE YOUR INFORMATIONWITH READERSIN 55 COUNTRIES BY INCLUDING ZINDA MAGAZINE IN YOUR COMMUNITYOR ORGANIZATION'SMAILING LIST.
SEE OUR MAILING ADDRESS BELOW.
ZINDA Magazineis published everyTuesday. Views expressed in ZINDA do not necessarilyrepresent thoseof the ZINDA editors, or any of our associated staff. This publicationreserves the right,at its sole discretion, not to publishcomments orarticlespreviously printedin or submitted to other journals.ZINDA reservesthe rightto publish and republish your submission in any formor medium.All lettersand messages require the name(s) of sender and/orauthor.All messagespublished in the SURFS UP! section must be in 500 wordsorless and bear thename of the author(s). Distribution of material featuredinZINDA is not restricted,but permission from ZINDA is required. Thisservice is meant for theexchange of information, analyses and news.To subscribe,send e-mail to:z_info@zindamagazine.com.
Zinda Magazine
12 South First Street, Suite B11
San Jose, California 95113
Voice (408) 918-9200
Fax (408) 289-9996