ASSYRIANS IN TURLOCK ELECT NEW PRESIDENT
Courtesy of Modesto Bee; based on stories by Patrick Giblin

(ZNDA: Turlock) On January 26 Dr. Fred Adams, a Modesto gynecologist, will be officially the new president of the Assyrian American Civic Club of Turlock, defeating Mr. Bill Julian and replacing Mr. Ramin Odisho. He was elected to office during general elections held on January 12.
Mr. Adams promised that if he were selected as the new president, he would get the club back in order.
"It will be given back to the people," said Peggie Jacob Hernandez, Adams' campaign manager for the top post at the beleaguered club. She also was elected recording secretary.
"Everyone is very excited about the future," she said. "The first thing that will happen is the club's finances will be put back on track."
Besides the position of president, club members also cast votes for vice president, board members and other positions in the club.
Every candidate who expressed support for Adams' campaign also was elected, Hernandez said.
"Our entire team won," she said. "Even the person we had running for the women's auxiliary won. It was a clean sweep."
The club has 1,200 members in the Northern San Joaquin Valley.
AACC has been under investigation by Turlock police for the past two years after members complained about financial improprieties. Detectives and district attorney's investigators have twice searched the club and the home of the current president, Mr. Ramin Odisho. During both searches, unspecified documents were seized.
Detectives also searched the Modesto home of Theresa Lazar and the Farmers and Merchants Bank, 3001 McHenry Ave., in connection with the investigation.
Last year, Police Chief Lonald Lott revoked the club's bingo permit after an audit of club records by the state revealed the club had not filed the proper nonprofit papers needed to run bingo games. Only nonprofit organizations can operate bingo in California.
Despite loss of the three-times-per-week bingo games, club members elected a new bingo director and bingo chairperson, Hernandez said. Hopefully, bingo will be brought back to the club because it was a great source of income, she said.
Mr. Bill Julian, a real estate broker, was an unsuccessful candidate for Turlock City Council in 1990. Information surfaced during the campaign that he was on probation after being convicted of misdemeanor physical abuse of one of his children.
In an interview with the Modesto Bee newspaper he commented that "I don't think a doctor is the right person for the position, because doctors are pretty busy and this club needs a lot of attention. I'm partially retired and, if I win, (I) plan on devoting a lot of time to getting the club in order." A few weeks before the elections Modesto Bee interviewed Mr. Julian and questioned him about about his conviction for misdemeanor physical abuse of one of his children 20 years ago. He said he was having an argument with his daughter and she slipped, fell and injured herself. "It was an accident, but the mother (his ex-wife) was uneasy with it and we ended up in court," he said. "Our culture demands from parents to take care of their children. We love our children more than anything else in the world."
Dr. Adams defeated Bill Julian, 320 to 185.
Ramin Odisho is the first president in the club's history to serve two consecutive terms, a feat managed by a change in the club's charter shortly before he ran for a second term. An attempt to change the charter again to allow him to run a third time was defeated earlier this year.
FLOWCOM BIDS FOR FROGGY, KARL SULEMAN'S DAY IN COURT
Courtesy of Australian Financial Review & Sydney Morning Herald (January 18-22)

(ZNDA: Sydney) Karl Suleman told a court on Friday that he could not explain why a series of cash payments totaling hundreds of thousands of dollars had been transferred from the investment scheme he operated to a joint personal bank account he operated with his wife.
In hearings before the Supreme Court in Sydney into Karl Suleman Enterprises, the company behind the $130 million investment scheme started 18 months ago by Mr Suleman and now in dissolution, Mr Suleman said check payments made to property group Kimberly Securities Ltd were in consideration for various properties.

These included a house at Point Piper, a series of apartments at Chinatown and three penthouse apartments at Pyrmont all of which are Sydney suburbs. There was also a pub or hotel in Sydney that Mr. Suleman did not know the name of. Another check for $250,000 "appeared to be the sale of unit 73 in a development to Vivienne Suleman''. He agreed this was his wife, a director of KSE. Unit 74 was sold to his daughter.
Counsel for the scheme's liquidators, Mr. Jim Thomson, said: "Is there any reason why these properties were put in your name rather than Karl Suleman Enterprises?''
Mr. Suleman answered that his accountant, Mr. Al Gaman, had advised him to do so.
The court also heard that some of the buyers of the Chinatown apartments were linked to Mr Suleman.
In response to questions from his own counsel, Mr. Tim Moore, Mr. Suleman said the payments to his personal bank account may have been for property.
He admitted he had been advised by his accountant.
Examined by the counsel for the Australian Securities and Investments Commission, James Thomson, Mr. Suleman told the Supreme Court how he started out selling shopping centre trolley collection contracts 10 years ago and progressed to his dream of developing the Froggy empire.

He ultimately raised $130 million from more than 2000 investors in under two years under the corporate umbrella Karl Suleman Enterprizes.
Prefacing all his answers with "privilege'' to protect the evidence from being used in criminal proceedings, Mr. Suleman told the court how in 1999 investors began to approach him and his colleagues with amounts of up to $100,000 for KSE to invest.
Contracts bearing Mr. Suleman's signature and promising investors fortnightly payments of $8000 were produced in court. Mr. Suleman said he did not draw them up, only signed them.
When asked what records were kept of investors' money and where the cash went, there were no clear answers.
It appeared KSE was a large cash bucket with few records. What records there were were kept by agents who attracted investments in return for a 10 per cent commission. There were no cash books and no receipts. The system worked on trust, some contracts and check stubs.
KSE agents wanted its commissions paid in cash. When money came in, amounts of between $10,000 and $100,000 were not banked, but instead looked after by Mr. Suleman and KSE employees David Varda and George Sabri.
Mr. Thomson asked: "Did you keep any records of how much they had to mind?''
Mr Suleman replied: "I never kept a record.''
A check of $5000 was paid to Mr. Suleman's sister-in-law as a commission for introducing investors. A further amount of $261,000 was made out to Mr. Suleman.
Mr Thomson: "Did you receive that?''
Mr Suleman: "I believe so.''
Mr Thomson: "For what purpose?''
Mr Suleman: "I don't know.''
Another check for $100,000 and a subsequent one for $150,000 were made to Roger Hide to enable Mr. Suleman to acquire a 10 per cent interest in a hair removal product. Money was paid out for "Ferrari and limos'', the latter used for photos to promote Froggy.com and to carry visitors from Melbourne.

Manoeuvring by bidders in the battle for the Froggy group of companies is intensifying as liquidators of the associated Karl Suleman Enterprises seek a sale of the music, internet and mobile operations this week.
Data communications company Flowcom said yesterday it had lodged a deposit with the liquidator of Karl Suleman Enterprises, advancing a proposal to take over the Froggy Internet service provider business.
But liquidator Paul Weston of Horwath's underlined that no contracts had been signed and he was still hopeful that several other parties would ``play catch-up''.

"Cash is always king in these sorts of deals. We want substantive offers now,'' Mr Weston said. The Flowcom proposal, while including a cash component, also seeks to recover monies owed to Flowcom, which is a Froggy creditor, Flowcom finance director Ed Goodwin said. Better known as a small broadband network operator serving the corporate sector than a consumer dot com business, Flowcom provided the underlying Internet service for Froggy.
"We have run the Froggy ISP while all this was going on. We are making sure of certainty for users,'' Flowcom chief executive Tom Amos said.
Despite the negative publicity surrounding the company and its founder, Karl Suleman, the Froggy branding would be kept by Flowcom, Mr Goodwin said.
"The subscribers are concentrated in the capital cities where the Froggy skywriting was most visible.'' Flowcom operated another consumer ISP in Melbourne, called Planet Internet, so was "not unfamiliar with the business''.
Mr Weston said there had been little interest shown by potential buyers in the Froggy music store and mobile phone businesses.
Flowcom, which reported a $10.9 million loss in 2001, has a debt facility with French telecommunications company Alcatel to build a broadband DSL network in Australia.
On Friday, the company announced it had raised $2 million in a share placement.
FlowCom is bidding against a range of parties, including OzEmail and Hotkey Internet Services, a subsidiary of US telco Primus. It has offered less than $100 for each of Froggy's 30,000-strong Internet customers.
Another bidder, TTA Holdings Australia, which has offered 85cents for every $1 owed to creditors in return for 60 per cent equity, has further detailed its offer to the liquidators. In a letter to Horwath's Mr Paul Weston, TTA revealed it was proposing a staggered return of funds to KSE, with 15 per cent to be returned immediately, 35 per cent within a year, and the remaining 35 per cent in two years.
Only the Froggy mobile operations are in liquidation. The Internet and music operations are going concerns.
The Froggy businesses are said to owe the in-liquidation Karl Suleman Enterprises $13 million by virtue of a loan KSE provided. The Froggy entities are said to owe another $3 million to other business creditors.
have also presented their offers. The TTA offer was made by company director Mr Jon Du Puy, who is being advised by information technology business consultants Frazer and Associates.
The offer documents reveal TTA is bidding for the Froggy Group by a deed of company arrangement, offering a return to creditors in return for 60 per cent of the company's equity.
The documents show TTA plans to float the Froggy operations on the Australian Stock Exchange within a year, linking the business with ``four or five other businesses in the same industry ... [which] would total at least $50 million''.
TTA is believed to be primarily attracted to the Froggy Internet service provider business, which boasts 30,000 subscribers.
The liquidators have said that the Froggy business will attract more funds if it is sold as a going concern than being wound up.
This would provide more money for KSE and other business creditors, and ultimately for KSE's creditors, many of whom are members of Sydney's Assyrian community.
Mr Du Puy is also is poised to take control of the previously Packer-backed software and call centre company Reply2, which is in administration, also by a deed of company arrangement.
The documents reveal TTA is seeking settlement of a deal for Froggy within 30 to 90 days.
"I am very sorry for what happened to the creditors, but I hope in the near future we can somehow get that money back," Mr. Suleman told reporters. "I'm about to lose my house, my mother's house, but that's fine. I deserve to lose my house so I can be able to save creditors. I'll be more than happy to lose my house. The main thing to me is to save my face, you know that's all."
ASSYRIAN SPEAKS ON RACIALLY MOTIVATED CRIMES DURING MARTIN LUTHER KING DAY
Courtesy of Los Angeles Times (Jan 22)
(ZNDA: Azusa) More than 500 people from across the ethnic rainbow gathered outside Azusa City Hall yesterday for "Hands Across Azusa", the city's first Martin Luther King Jr. Day celebration.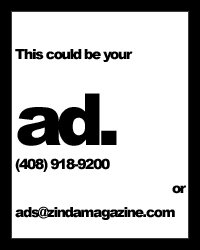 As Kimasi Browne, director of Azusa Pacific University's gospel choir, led the crowd in verses of "We Shall Overcome," residents joined hands to form a giant circle of unity. In speeches, participants pledged to honor King's memory by rejecting the kind of racial hatred that has struck close to home.
The gathering comes after Molotov cocktails crashed through the windows of two homes and were tossed at another. None of the residents were injured during the late-night attacks on Dec. 5.
Investigators suspect that Latino gang members are responsible for the crimes, the possible result of racial fights in state prisons that have spilled into the community and have targeted innocent African Americans.
"We can bind together to fight this hate that has struck our city," George Younan, an Azusa Pacific University student, told the crowd. "We can come together to accomplish the dream of Dr. Martin Luther King."
Younan's father was shot and killed on October 17 in Sylmar, California in an incident his family believes was motivated by prejudice.
Councilwoman Diane Chagnon warned the crowd that the community cannot afford to be complacent.
"Today we see the power of a community united," she said. "The real test is when we leave. We need to stay united."

CHALDEAN FAMILY HOLDS TIGHT AFTER RANDOM GUN VIOLENCE KILLS THREE MEMBERS
Courtesy of Detroit Free Press (Jan 15); based on article by Desiree Cooper
(ZNDA: Detroit) On a frosty January night, a group of men sat in the living room of a Farmington Hills home [in Michigan], solemnly fingering worry beads and sipping coffee. On the other side of the house, women sat by the fireplace, wearing black and sharing a heavy silence. A baby squealed, oblivious to the family's pain.
This was the Yono household, where extended family had gathered for support, as they do several times a week. The gatherings began in May, to mourn the death of a nephew, 23-year-old Sean Seman, who was killed in a drive-by shooting near the MGM Grand Detroit Casino. But as the year closed, the gatherings also embraced Nohada Yono, who, just two weeks before Christmas, lost her 63-year-old husband, Joe Yono, and her 28-year-old son Jack. They were slain on Dec. 14 in their party store on Detroit's east side.
"It's been a tragic year," said 51-year-old Sam Yono, speaking for the family. "We only hope that this year, the gun violence will end -- for everyone."
The family's string of tragedies didn't begin last year, but almost 35 years ago, soon after Sam Yono left his native Iraq and immigrated to the United States. It was 1968, and Sam was only 17.
"I wanted to come to America because it stood for freedom, justice and opportunity," three things that were often denied Chaldeans back home, said Sam. Chaldean-Assyrians began immigrating to the Detroit area in 1910, but the bulk arrived in the '60s and '70s, with more coming around the Persian Gulf War. Between 40,000 and 80,000 Chaldeans live in the metro area.
Sam was here only a year when his 18-year-old cousin Albert Yono was gunned down during a robbery at the family-owned Yono's Market on Detroit's west side. He was shaken, but tried to move on. After college, he married and bought a house in Detroit.
"That was 1973, and many of the convenience stores in the city were owned by eastern Europeans or Jews," said Sam. "But when they started selling their stores, my wife and I saw it as an opportunity. We took our $7,500 savings and bought a dinky drugstore on the west side and converted it into a party store."
To make ends meet, the couple took turns working up to 16-hour shifts. After a few years, they qualified for a bank loan to buy a $5,000 walk-in cooler. Their investment had begun to pay off.
Most of their lives were centered on the business, church and family. Sam's parents and siblings had immigrated, too, including his sister, Latifa. His older cousin, Joseph Yono, moved in with them, and often tutored younger family members.
Joe bought a store on Detroit's east side that he eventually ran with one of his three sons, Jack, and named it 3J's. Latifa married Jerry Seman and had four children, including one son, Sean.
Sam and his wife had seven children, who helped him in his growing chain of stores.
"Many Chaldean businesses are small," said Sam. "The way they make it is to hire family members who are willing to work long shifts and reinvest their salaries into the business to make it better. But it wasn't long before I was hiring a lot of kids out of high school and college in my stores."
Across town on Maryland near Mack and Alter, Joe and Jack carved out a living at 3J's. Despite the historical tension between the predominantly African-American community and the mostly-Chaldean party store owners, Joe was loved by the community.
"I moved into the neighborhood when I was in fourth grade," said Ronald Jackson, an African American who is now 28. "I went to Joe's store every day. But he wouldn't open early because he didn't want us to skip school by hanging out in his store."
Ron and Jack became close friends. Once they were throwing rocks in front of the store, when Ron's hit Joe's new car.
"He made me clean up the front of his store," Ron said, laughing. "Then he paid me $5. I was only 12, but after that, I would work for a few hours after school and he'd pay me. He told me not to spend all of my money on video games and snacks."
When Ron's grandmother had no money for food, Joe gave her groceries. "He was like that for everyone," said Ron.
Sam became a prominent businessman and civic leader: president of the Associated Food Dealers of Michigan; chair of the Chaldean Federation, board member of the United Way and New Detroit Inc., and an adviser to the Clinton administration on Middle East policy.
Things were going well. He sold his party stores and bought the Southfield Ramada Inn. He began to eye a parcel in southwest Detroit, where he could erect a 30,000-square-foot building on Vernor and Lansing to house shops and restaurants.
Then, on May 12, 2001, his 23-year-old nephew Sean was going to dinner with friends at Detroit's MGM Grand when a car pulled up next to theirs. The driver pulled out a gun, fired several shots and sped away. Sean, who was in the back seat, was killed.
Sean's 92-year-old grandmother took the news the hardest. She collapsed and died six hours later.
That week, the family attended a double funeral. Latifa was destroyed by the loss of her only son, who was to be engaged later that month. The family considered pulling up its Detroit roots altogether. But in the end, they decided to go forward with their development in Mexican Town to honor Sean's memory.
"If the pope can forgive the man who shot him," said Latifa Seman, "I can forgive the man who shot my son."
Police have no leads onwho Sean's killer is.
It was just another day at 3J's party store when Sam's cousin Joe and Joe's son, Jack, opened for business on Dec. 14. They'd been in the same location for more than 20 years. Once vibrant, the neighborhood now was full of empty lots and struggling families. But business was always brisk on Fridays, when many of their customers came in to cash their checks.
About 3 p.m., someone entered the store and went behind the Plexiglas to where the father and son were attending the cash register. The security door was open, as it often was. A gunman blasted both Joe and Jack in the face and made off with the cash.
On Dec. 18, the family endured its second double funeral in nearly eight months.
The killings not only rocked the neighborhood, but the city at large. Detroit community and religious leaders attended a memorial service in honor of Joe and Jack on Dec. 16 in Southfield, then traveled to the store where they joined hundreds of mourning neighbors.
The surrounding community cooperated extensively with police, leading to five suspects, all African American. Four have been arrested: Trandell Esters, 22; Cameron Williams, 24; Latoya Williams, 25, and Laron Harper, 21. Antonio Evans, 22, remains at large. Laron Harper lived in the neighborhood and knew the Yonos.
"Laron used to hang out in the store with the rest of us," said Ron. "It hurt us all to see him being a part of something like this. I just can't understand it."
"We lost an uncle in the war in Iran," said Nohada Yono, now coping with the killings of her husband and her son. "We lost a nephew in Baghdad on New Year's Eve to random violence. We can't blame this on the city, just on the wrongdoers."
Even as Sam has been dealing with his family's loss, he has insisted upon minimizing the racial aspects of the crime and has tried to remain focused on bringing the perpetrators to justice.
A New Year's Eve mass at the Mother of God Chaldean Cathedral in Southfield served as a reminder that hundreds of Chaldean store owners have been murdered in or around their Detroit businesses during the last 30 years. Most of the perpetrators have been African American.
"Anytime a human being's life is taken, we feel the loss, no matter what color," said Sam. "We need to look at the criminals who commit crime and deal with it."
Mike Cox, the deputy chief of homicide for the Wayne County Prosecutor's Office, agreed. "People who are getting high know that many party stores cash checks. They become a convenient target. Many are not smart criminals -- they just commit crimes that are geographically opportunistic," Cox said.
"I remember saying to Joe that the neighborhood was falling down," said Ron. "I asked him how long he would keep his store there. He told me that he couldn't leave because the neighborhood needed him. Now we all feel like we've been betrayed. One of our neighbors did this to all of us.
"There's a mentality out there that the Chaldeans shouldn't have stores in our communities," added Ron, who works for SBC Ameritech. "We have the same opportunities, but we won't sacrifice and do what is necessary to run a business ourselves. Joe taught me to expand my horizons. Because of him, I graduated from high school. He saved my life."
In the wake of the Yono slayings, 3J's remains closed. Outside the store, the community has left stuffed animals, candles, photos and cards to mourn the loss of Joe and Jack. Despite the outpouring of love and support, Sam feels strongly that the store should not be reopened.
"I hope it can be made into a community center," said Sam, "a place were people of different cultures can come together and learn about each other."
There is a $12,000 reward for tips leading to the capture of Sean's killer. Call Crime Stoppers at 800-773-2587. For tips as to the whereabouts of suspect Antonio Evans, call the Detroit Police Department's homicide department at 313-596-2260.
The Sean A. Seman Memorial Fund has been established to help gun violence victims and their families with medical, burial and living expenses.
CONGRESSWOMAN ANNA ESHO RETURNS ENRON'S MONEY

Courtesy of San Jose Mercury News (Jan 15)

(ZNDA: Washington) Enron Corporation doled out campaign contributions since 1989 to nearly half the current members of U.S. Congress, raising questions about lawmakers' impartiality as they begin several investigations into the energy company's bankruptcy.
Enron is being investigated for its controversial collapse. Employees lost their retirement savings when Enron prevented them from selling company stock in their 401(k) plans as the company's value plummeted on Wall Street. Enron executives, however, were able to sell hundreds of millions of dollars of company stock before it became all but worthless.
Republicans have received most of the money -- 73 percent of the $5.8 million in federal political contributions made by Enron and its executives between 1989 and 2001, according to the Center for Responsive Politics. President Bush is the politician who has received the most from Enron, banking $113,000 during his presidential campaign and an additional $300,000 to stage his inauguration, according to the center's analysis.

Hoping to avoid the taint of Enron's money and allegations of conflict of interest, several members of Congress are vowing to send their contributions from Enron to funds for the thousands of employees who lost their jobs and their retirement savings in the company's collapse.

Representative Anna Eshoo, a Democrat from Palo Alto, California and of Assyrian-desent, received $1,000 from Enron in the 2000 election cycle, because of her seat on the Commerce Committee. But early last year Eshoo returned the donation, along with a $1,500 contribution from Dynegy Corporation, saying it was inappropriate to have taken money from energy companies that she believed were gouging California during the state's electricity crisis.

OBITUARY: ALICE SARGIS
Alice Sargis, 77, of Akron, Ohio died Thursday, Jan. 17, 2002, at the Ohio Masonic Home in Springfield, Ohio.

She was born June 4, 1918, in Burnsville, W. Va., the daughter of Carl and Grethal (Gainer) Ball. She was a member of the Order of the Eastern Star for 36 years, and resided in Franklin Township for 40-plus years. She was a great lady and did for everyone. God rest her soul after suffering from such a long illness. She will be deeply missed by her devoted husband - Shaul Sargis.
Survivors include her husband of 56 years, Shaul Sargis, and several nieces and nephews. She was preceded in death by her parents.
A gathering of family and friends was held Monday, Jan. 21, from 12 to 1 p.m., at the Ohio Masonic Home Chapel in Springfield, Ohio. Burial was at the Masonic Home Cemetery. Memorial gifts may be made to the Ohio Masonic Home, 2655 W. National Rd., Springfield, Ohio 45504.