A Zinda Interview with Nuhro Makko
Mr. Nuhro Makko is a Syriac Orthodox Assyrian. His heritage is rooted in the village of Anhel or Beth Nahle (the house of melodies) in Tur Abdin, Turkey. He lives in Augsburg, Germany, where on Friday, 24 September 2004 he received his Officer's Diploma from the German Airforce Academy in Fürstenfeldbruck in Munich.
Nuhro is known for his activism in the Assyrian Mesopotamian Association (Hudro Othuroyo d'Beth Nahrin) in Augsburg. For the past year he has also been actively engaged with the Board of the Assyrian Youth Federation of Middle Europe (AJM). Last month Zinda Magazine's staff contributor, Dr. Matay Arsan, met with Mr. Makko and conducted the following interview for Zinda Magazine.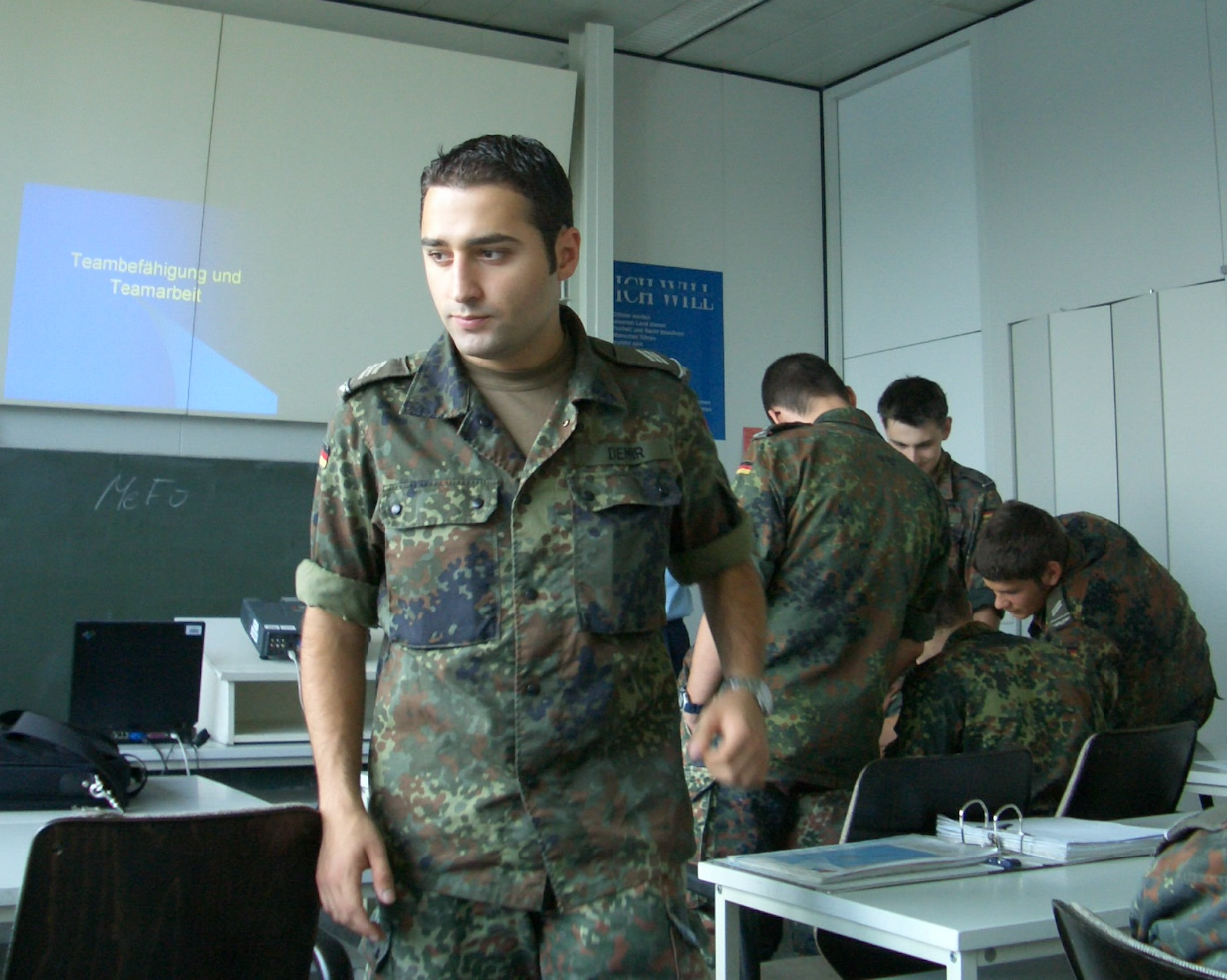 Zinda: Nuhro, we would like to congratulate you on your achievement: Tahenyotho sagiyotho! How does it feel to be an officer in the German army?
Nuhro: Tawdi Saggi! (Thank you). It feels great to pass the officer`s training and to receive my Diploma after the long, intensive and hard time at the Academy. I'm still not an officer though, because I need to reach a term of 3 years being a soldier before being promoted to an officer. The Officer`s Diploma ensures my promotion to second lieutenant (first rank of officers career) on 1st July 2006. By finishing the officer`s training I was promoted to Staff Sergeant and will be on my way through the ranks until July 2006.
Zinda: Tell us about yourself.
Nuhro: I'm 21-years-old and was born in Augsburg where I still live. I graduated from the German Gymnasium in June 2003 and entered the Air force Academy in July 2003. I am engaged to my fiancé, Nahrin, who lives in Sweden. I have a brother, Aryo and a sister Shamiram and my twin brother is Ninos.
Zinda: Do you know any other Assyrians in the armies of Europe? What is your future goal within the German military force?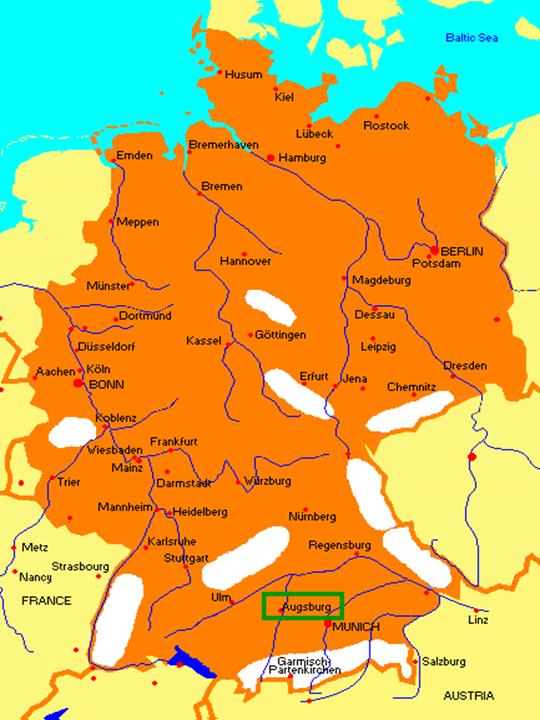 Nuhro: I don't know about any other Assyrians as officers or officer's cadets in Europe, except for another person who is officer's cadet in the German army.
I have the possibility to make a personal dream come true and study dentistry. So I applied for it and will hopefully change to a medical career next year. I'm planning to sign up for 17 more years and maybe have a professional career someday.
Zinda: How do you feel about the military occupation of Iraq?
You don't need to be a military expert to know that the us-government had no plans for the time after the war. Just as in many international military actions of the US and NATO around the world, there has never been a general strategy for what to do after enforcing freedom or occupation of a country, and now they are facing bigger problems than they expected. Maybe the current coalition or NATO in future will be able to sustain a certain level of freedom and security in Iraq. But the problems within the different ethnic/religious groups are too deep to be solved easily and soon. In general it was a success for us, since we were able to inform the world about us and to achieve several rights.
Zinda: Tell us something about you and the Assyrian Association of Augsburg.
Nuhro: The Association was founded in 1978 and celebrated its 25th anniversary with a big festival in the summer of 2003. Actually I grew up in the club environment since my whole family and friends were involved in the Association`s activities. I passed all the steps from running around and playing soccer outside the building as a kid, through entering the dance group as a young boy, entering the board of the youth department at the age of 18, and finally entering the Association`s board this year in February. Beside my family, the Association had a big influence on me in learning about life within a community, learning about several important social values as well as being educated in the language, knowledge about our history and the awareness of the responsibility every Assyrian has and should face.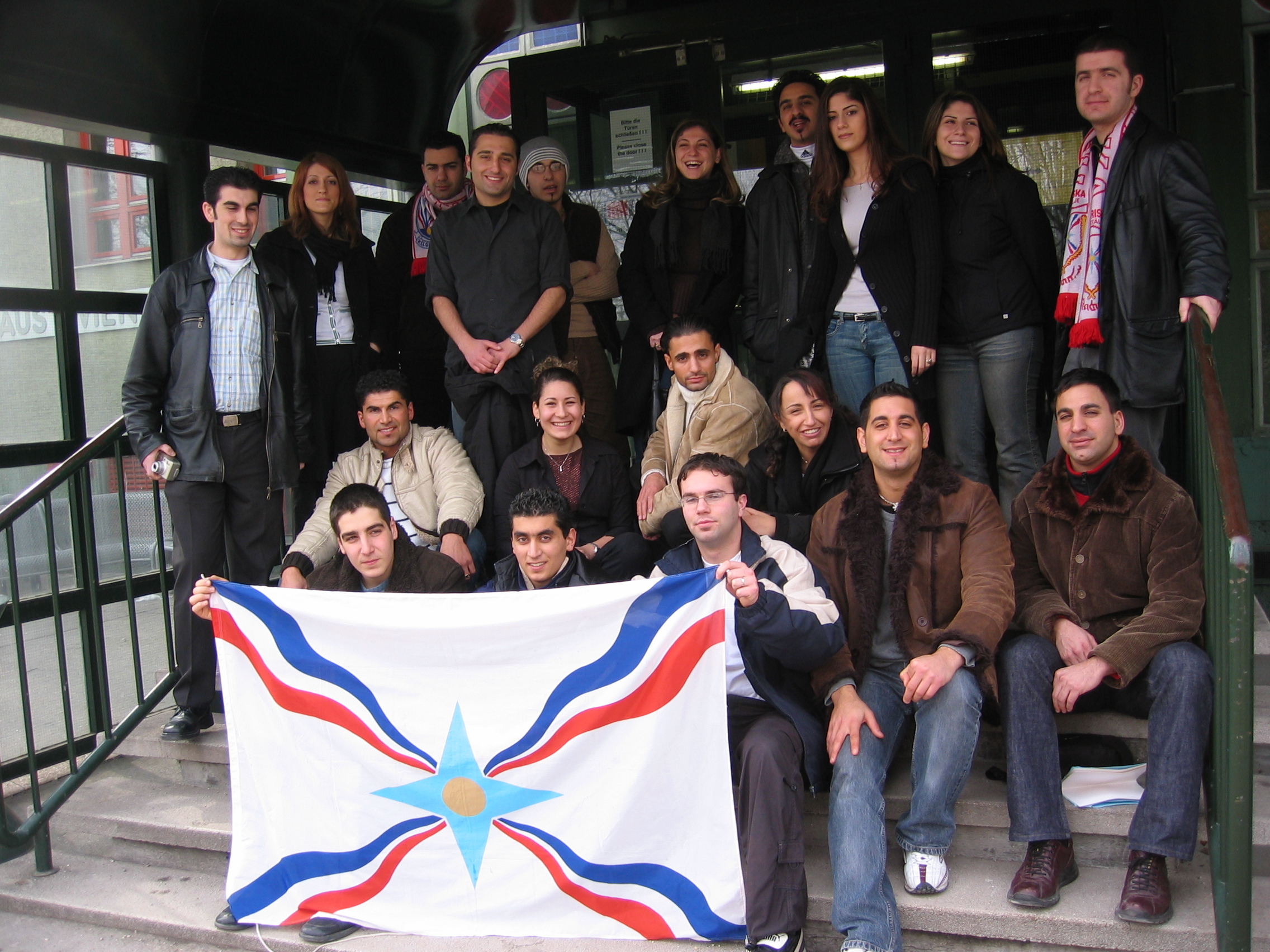 Zinda: How would you have lived your life if you had not been involved in the Assyrian Association?
Nuhro: well, I guess I would live my life just as the majority of the Assyrians around the world. I would do my work, have my family and maybe go to a party a few times a year, if I liked the singer.
Zinda: In the recent months we hear a lot about the youth federations in Europe. Since you have a role in this, could you tell us more about it?
Nuhro: The last big event was the youth exchange in Germany (opposite photo) in August this summer. It was a collaboration among the three youth federations of AJM, AJF of Holland and AUF of Sweden. Around 70 youngsters from all over Europe took part and it was a great success with interesting lectures and a lot of fun.
Beside all the traditional goals like learning about history, preserving language and culture and offering the youth several activities, the main goal of our work is to revitalize the youth, strengthen the networks, establish friendships within the youth in Europe, and wake up the "rikhsho umthonoyo" (National Awareness).
Zinda: What were your role models in the Assyrian or non-Assyrian world. ( and why?)
Nuhro: To be honest I`ve never had a real role model. Don´t ask me why.
Zinda: Are there any persons you wish to thank related to this achievement in your career or in general?
Nuhro: In general I want to thank my family for the great work they did in raising me up like this. And I want to thank all my friends around the world for sharing the same idea and all the nice moments we had, have and will have together.
Zinda: What is your message for the Assyrians and the Assyrian youth?
Nuhro: Honestly I don't want to hassle the people with any idealistic notion or a motto, since you don`t need to motivate the ones that really feel a responsibility for their people and nation.
But a good friend of mine said once: "Don't think Assyrian; Be assyrian." Many love to wave the flag and dance to the tune of Assyrian music, but disappear when it comes to hard and mundane daily work.
Zinda: What are your wishes and dreams for the Assyrian people?
Nuhro: My only dream is to have several professional institutions that are able to give the Assyrian nation a frame, to lead and represent and not only the churches being the leading part. An example to this would be for example the Jewish Council in Germany which represents and is accepted by all Jews in Germany.
Zinda: What are your criticisms of our magazine?
Nuhro: You are the leading online magazine for Assyrians all around the world and I do read it every week. All I can say is thank you and keep up your great work and always supply us with latest news and interesting reports.
Zinda: How do you hope to help your people in the future?
All I can do is to keep up the work of the institutions I'm involved and to to sustain our values, culture and language. I`m trying to stay realistic, because we have a tough future ahead, since people are losing interest in their identity.
Zinda: Ahuno Nuhro, taudi sagi lu zabno d'hulukh elan bi methqablonuthathe. Ko tulbinalokh kashirutho u nasih'utho bu zabno dothe bu fulh'ono umthonoyo u Hwodo u yulfono Htidoyo.
Iraq's Christian Minority in the Cross Hairs
Courtesy of Agence France Presse
28 October 2004
Iraq's provisional constitution signed in March and in force until elections planned for January, guarantees freedom for all religions
Iraq's Christian community, targeted in a string of attacks on Baghdad churches on Saturday, represents some three percent of the population, or approximately 700,000 of the country's 24 million mainly Shiite and Sunni Muslim population. In the only other coordinated attack on Christians since the fall of Saddam Hussein last year, a series of bombings in the northern city of Mosul and in Baghdad left at least 10 people dead and 50 wounded in August.
Iraq's provisional constitution signed in March and in force until elections planned for January, guarantees freedom for all religions.
Article Seven says Islam is the official state religion "and a source of the legislation". "This Constitution respects the Islamic identity of the majority of the Iraqi population while guaranteeing complete freedom of all other religions and religious practices," it says. The 1970 constitution adopted under the old regime guaranteed freedom of religion and prohibited any religious discrimination.
It also acknowledged that the people of Iraq consisted of "two principal nationalities," Arab and Kurd, and "other nationalities", whose rights were considered legitimate. In December 1972, the head of the ruling Baath Party identified these by decree as the Assyrians, Chaldeans and Syriacs. The Chaldeans, whose 600,000 people represent the majority of Christians in Iraq, are an oriental rite Catholic community.
Their church emerged from the Nestorian doctrine, which it renounced in the 16th century while preserving its rites. Former Deputy Prime Minister Tareq Aziz, currently in custody, is the best known of the Chaldeans. The Assyrians, believed to be approximately 50,000 in number, are Christians who remained faithful to the Nestorian doctrine.
The Nestorian church became a dissident movement in 431 AD after the Council of Ephesus. They affirm that Christ has two separate personalities — namely human and divine — and not a single personality possessing both human and divine nature as Roman Catholicism and Orthodoxy believe.
In Iraq, there are also Catholic and Orthodox Syriacs, Catholic and Orthodox Armenians, and since the time of the British mandate after World War I, Protestants, Anglicans and Roman Catholics. Many Iraqi Christians still speak Aramaic-Syriac, a dialect of Aramaic, the language of Christ. During the 1970s, bilingual cultural magazines in Arabic and Syriac were published and radio and television transmitted programmes in Aramaic. In the northern region of Kurdistan, Christians number about 150,000, mostly Chaldeans. Christians are represented by only one minister in the interim Iraqi government to which the US-led coalition handed over power in June.
Poverty and war induced many Christians to start leaving Iraq starting in the early 1980s. Nearly half-a-million have gone in the last 15 years.
Since the fall of former president Saddam Hussein's secular regime, many of Iraq's Christians have kept a lower profile for fear of being equated with the largely Christian US-led forces present in the country.
Prince Charles in Mardin, Turkey
Photos from Reuters by Fatih Saribas