The Agony of Victory
Nuri Kino
Sweden
We don't understand! Explain this to us: Why do Assyrians all over the world celebrate the achievements of the Assyrian Football Association of Södertälje (a mid-sized town in Sweden)? This question has been posed to me by practically every one of my journalist colleagues I have spoken to during the last couple of days.
But behind all the joy lies great sorrow, which is equally incomprehensible for ethnic Swedes; and that is the ethnic cleansing of Assyrians (also known as Syriacs and Chaldeans) from Mesopotamia. This is taking place right now.
In the shadow of the reports and the focus on what is happening in, for instance Falluja, Islamic fundamentalists are conducting a systematic and well thought out campaign to drive out and dislodge Assyrians from the Mosul area in Northern Iraq. Assyrians in Sweden and in the rest of the world are receiving daily reports about the atrocities. Assyrian women are raped, Assyrian men are decapitated, Assyrian children are kidnapped, and Assyrians are chased out of what has been their homeland for thousands of years. This barbarous behaviour has reached Sweden. Assyrians who have left Iraq and sought refuge in Sweden are being pressured for money, under the threat that their relatives in Iraq will otherwise be killed.
Early one Monday morning in the end of October, the Assyrian woman Nasrin Shabo Mourad, age 42, heard gunshots outside her home in Mosul, Iraq. She went up on the roof of her house and saw six men armed with machine guns. She called both her husband and her brother from her mobile phone to tell them that their house was under fire. The armed men got in to the court yard. In Iraq the roofs are mostly flat, and you can literally walk over to your neighbour – from roof to roof. Nasrin fled to the neighbours. The Islamists threatened to shoot anyone who would protect her. Nasrin, who did not want the death of her neighbours on her conscience, opened the neighbours' gate and pleaded to the Islamists by referring to the prophet Mohammed's mercy - to no use. The Islamists shot her in front of her neighbours. The murderers believed that her husband was working for the Americans. Nasrin was wounded, but not dead. The Islamists threatened to kill the doctor who had come to her rescue, if he would try to save her. The doctor was forced to let her bleed to death.
Last Sunday the Islamists contacted Nasrin's family. They are demanding the widower, Nasrin's husband, to pay fifteen thousand US dollars (15,000.00) as "damages" or "compensation" for working with the Americans. If the sum is not paid, his three sons, age 15, 18 and 22, will be killed. Nasrin's husband says that he does not work for the Allied forces. Instead he believes that the Islamists know that he has a large family abroad, in Sweden among other places, and that the family will be able to raise the demanded sum of money.
The murdered Nasrin has two brothers, two sisters and several cousins in Sweden. They are all living around Stockholm and are right now doing all they can to collect money for the Islamists' ransom.
The fate of Nasrin and her family is terrible, but it is only one of many. Not a day passes without Assyrians from Iraq receiving messages of different kinds of assault, bombing of churches, rape of nuns, decapitation of men and kidnapping of children. The Islamists send out videotapes showing the murders of Christians to Assyrians all over the world. Their aim is to intimidate Assyrians, no matter where they are. New Islamist groups are taking advantage of the situation to drive out the indigenous people of Iraq out of their homeland. In defense of their inhuman acts the Islamists say that the Assyrians, whether true or not, work for the Allies -the enemy.
The Assyrians of Iraq today symbolize the "Christian" western world. Some Muslim leaders have made public statements saying that "they (i.e. the Islamists) should not touch the native Christians". Empty words. What are they doing in real life to protect their Christian "brothers" and countrymen? Jordan, Syria and Turkey – the neighbouring countries – are full of Assyrian refugees who have escaped the recent church bombings in Iraq.
The war in Iraq is terrible for everyone. Blood is spilled every day. And no man's life is worth more than another's. But there is a great difference between the systematic driving-out and ethnic cleansing of human beings from their land, and the war covered in the media's daily reports.
A gleam of light in all of this darkness came this Monday.
The news of the Assyrian Football Federation of Södertälje's advancement to the highest Swedish football league "Allsvenskan" was a real bombshell, and Assyrians all over the world publicly showed their joy over the achievements of their "National Team". All over the world, except in Iraq. In Iraq, cheering for and supporting the Södertälje football team will get you decapitated.
And to Magnus Rydén of the Swedish Migration Board's Practice Unit I want to say this: It is OK that you do not root for the Assyrian football team, but do not say that "the situation for Assyrians in Iraq is not as untenable as described". Shame on you!

[Zinda: Mr. Nuri Kino is the most prominent Assyrian journalist in Europe (click here). His investigative reports have brought him much fame and many accolades. In addition to Zinda Magazine's English and Russian language editions, the above article has been published in five European countries.]

Watching Saddam Fall:
Assyrian Refugees in Sydney and the Imagining of a New Iraq
Greg Gow
Australia
Abstract
This article brings together theoretical debates about transnationalism and the role of the imagination, and grounds these in a discussion of Iraqi-born Assyrian refugees who have recently settled in Sydney. The analysis is tied to the 2003 war and the ongoing U.S.-led occupation of Iraq. It provides rich ethnographic illustrations of the many and varied mediations through which Assyrians are relating to the conflict. Of special concern is the 'imagination' as
an affective social dynamic. Tied to this is the idea of 'transnational imaginaries' that are produced through the intersection of specific embodied practices, implicit self-understandings, national frameworks, global flows, and transnational alliances.

Introduction
On 9 April 2003, the United States declared the toppling of Saddam Hussein's Ba'ath Party regime. The U.S. Marines had reached central Baghdad and pulled down Saddam's towering statue—a mass mediated image. Tens of thousands of miles away, in the Western Sydney suburb of Fairfield, Iraqi-born Assyrian-Australians
were stunned and unsure exactly how to respond to these events.
That evening I sat with Yukhanna, Ashur, and Yosep.[1] We had gathered at Yosep's house to watch the television reports. "How can this be true? … No, it can't be true," voiced Yukhanna. "Saddam must be hiding … I don't believe it."
Ashur shook Yukhanna: "He [Saddam] is gone … and you had better believe Social Analysis, Volume 48, Issue 3, Fall 2004, 8–23 it." Yosep joined Yukhanna in his disbelief: "Saddam is still alive, and most Iraqis will not believe he is dead."
The post-Saddam period signals a critical juncture in Iraq's history, and perhaps a key indicator of the country's democratic pluralism may be the status of the indigenous Syriac speaking Christian minorities in the north of the country— Assyrians, Chaldeans, Aramaeans and Syriacs—who variously identify as Assyrians (or Chaldoassyrians).
Based upon research conducted during the period of the 2003 Iraq war and afterwards, this article concerns the imagining of the war and the ongoing U.S.- led occupation of Iraq among Iraqi-born Assyrian refugees living in Sydney.
These current events provide a timely case from which to consider how people position themselves as collective actors across borders. Assyrians in Sydney have an affective relationship to the war in Iraq. My imperative here is to seek
to understand the imaginary processes that facilitate this relationship. The question I address is: At this critical juncture, how are Assyrian refugees in Sydney variously interacting with the developments in Iraq? I am specifically concerned with the 'imagination' as an affective social dynamic. In other words, the complex relationship between transnationalism, the imagination, and the affective pull of the war in Iraq.[2]
Taking my cue from Appadurai (2001: 6), I show something of how disjunctive global flows are impacting upon Assyrian refugees living in Sydney, and producing difficulties that manifest in intensely local forms. For example, flows of discourses—human rights and democracy—generate demands that cannot be satisfied, and U.S. security-driven images of Iraq put pressure on Assyrian refugees holding Temporary Protection Visas (TPVs).[3]
I also consider how the appointment of an Assyrian nationalist to the Iraqi Governing Council (IGC) has further turned the imaginative trajectories of Assyrian refugees toward the Iraqi state.4 The mixed reception following the appointment highlights an apparent disjunction between the imaginings of Assyrian diasporic populations and the realities in Iraq. As evidenced in discussions throughout Fairfield's diverse Assyrian and Chaldean populations, controversy has centered around the official use of 'Chaldoassyrian' as the compound name for the disparate Syriac speaking Christians of Iraq. Added to this are the unprecedented resolutions of the Chaldoassyrian National Council and the Chaldean Syriac Assyrian General Conference held in Baghdad.[5]
Radio-Mediated Conversations
By late March 2003, the U.S. bombardment of Iraq was in full swing, and Assyrians in Sydney were anxious for the safety of relatives and friends. Domarina telephoned Baghdad: "I was talking on the phone to my sister there when the fighting started, and she just didn't know what was going on." Another woman, Shereen, recalled: "I started watching television all the time just to find out what was going on, and I worried about all the people in Iraq. I got some information on the TV … I changed from channel to channel. But only once I heard a mention about the Assyrians."
At the time, arguably the most reliable source of up to date information was the Special Broadcasting Service (SBS) Assyrian radio program broadcast from Sydney every Friday evening at eight o'clock (and Tuesday evenings during the conflict).[6] Over four weeks, 80 percent of the SBS Assyrian Radio program was dedicated to the war. As the program's director, Wilson Younan, explained: "SBS gave an additional program on Tuesday nights before the war, during the fighting, and one week after it … to cover the latest issues. And they increased the budget by 100 percent in relation to the communication and phones and all that, because most of the interviews were through satellite phones … I was talking to people in Iraq for up to forty minutes to get the latest developments." The show seemed to have ubiquitous communication access to what was happening on the ground in Iraq. Again, as Wilson described: "Assyrian people in Australia were exposed to the latest developments during the war on the SBS Radio show, with reports from Baghdad, Kirkuk, Mosul … even Basra." Via the integration of interpersonal telecommunication systems with radio broadcasting, the show provided a sense of "contact-at-a-distance" or "telecontact," as Galvin puts it (2003: 306). Central to this was the satellite telephone. Apparently, after the U.S. forces established themselves in Baghdad, Assyrian officials were provided with access to satellite telephones. In this way, the communication continued, and the SBS program never lost contact with selected correspondents.
SBS Assyrian Radio not only links people with their compatriots in Iraq, but also resources Assyrian media outlets around the world and links diaspora populations. Throughout the Iraq conflict, the program's coverage of events was quickly inserted into a transnational Assyrian media network. For example, the Assyrian Star Night radio station in Chicago, broadcasts weekly prerecorded segments from the SBS show, and crosses live to Wilson Younan in Sydney (who also speaks regularly with correspondents in Moscow, Stockholm, Berlin, London, and Paris). Additionally, interviews are downloaded online and duplicated—via the SBS Web page and an Internet link at the popular site www.Zindamagazine.com.
The SBS coverage included important details. For example, SBS Assyrian Radio was the only media outlet in Australia to inform people of specific Assyrian deaths during the war. Reports included: a U.S. missile killing a family in an Assyrian village north of Mosul; a fatal carjacking incident in Baghdad, and the killing of an Assyrian policeman in Kirkuk. In each instance, the deceased were known to people in Sydney.
An important regular satellite telephone link up has been with Mar Giwargis Sliwa (ecclesiastical head of the Iraqi diocese, Church of the East). He has provided an authoritative voice of assurance. As one Assyrian man in Sydney described to me: "During the bombardment and after we were feeling comfortable because we had Bishop Giwargis on SBS telling us: 'Nothing has happened to Assyrians. Thank God, we are safe!'"
There is an affective dimension to the popularity of SBS Assyrian Radio. The show's popularity says something about the intersection of aural sensibilities, public spheres, and imaginations. Despite the plethora of Assyrian Web pages, it remains the mediated spoken voice to which people will first look for accurate information and assurance in times of crisis. The sound of a human voice is heard and embodied. As Bahra explained: "Last night I heard my brother on the radio from Baghdad; he was speaking with Wilson … Wilson speaks with everyone in Iraq."
Assyrian Displacement and Diaspora
There are no reliable statistics on the numbers of Syriac speaking Christians in Iraq. Most indicators suggest one million out of an estimated population of twenty-five million (while the total Assyrian population around the world is estimated at three million) (see Human Rights Without Frontiers 2003). In Northern Iraq, the Assyrian population is dispersed between the Kurdish controlled region and the area directly to the south of it in the Nineveh and Kirkuk provinces. The region located between the Upper Zab and Tigris Rivers is often referred to as the 'Assyrian triangle' and considered to be the ancestral homeland of the Assyrian people. Since the 1950s, increasing numbers have migrated to Baghdad, while significant populations remain in Mosul, Kirkuk, Arbil, and their surrounding villages.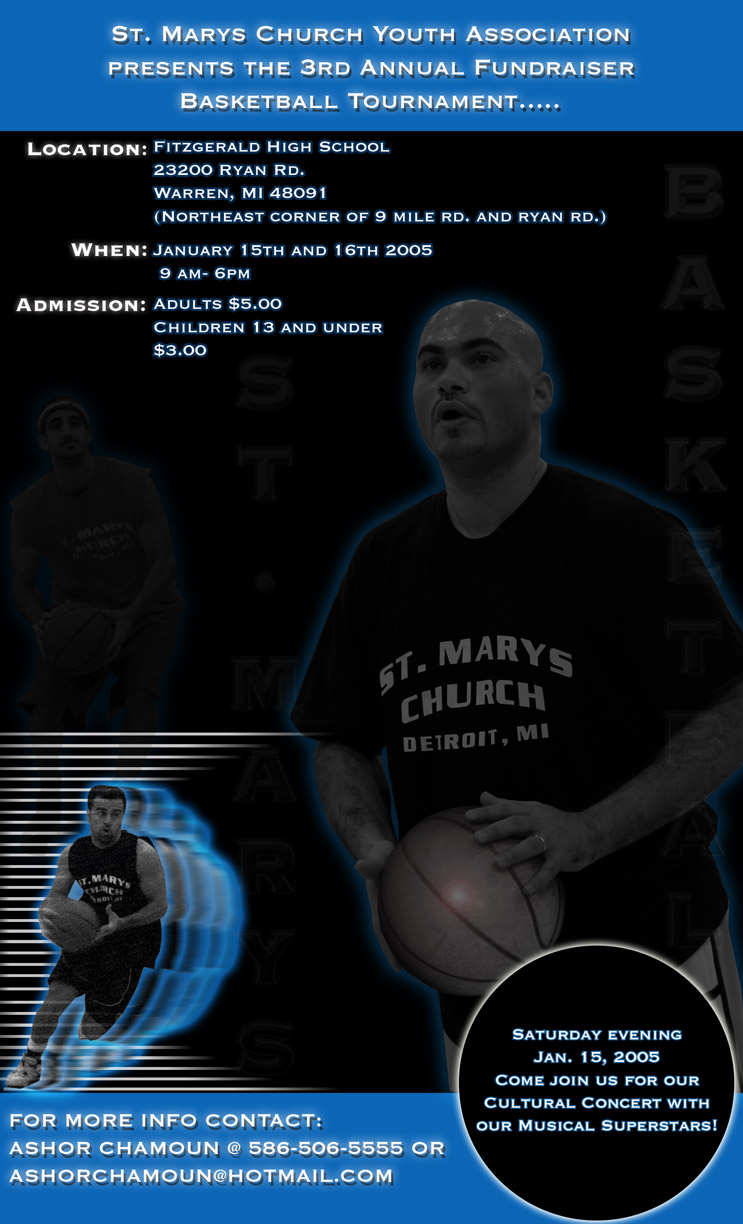 Histories of trauma are familiar to all Assyrians and projected through a variety of imaginings. For instance, one woman, Samiramis, insisted: "Assyrians see themselves as a crucifix." She suggests the crucifix represents the collective trauma and the Christian faith—which are both symbiotically related in Assyrian self-imaginations. In this sense, national 'rootedness' somehow lies more in being 'persecuted people' than in a specific homeland or bounded nation. Throughout the twentieth century, massive numbers of Assyrians have fled religious and political persecution within Iraq, Iran, and Turkey. They have been banished from one place to another and remained terminally caught between hostile government strategies, pan-Arabism, colonial/neoimperial interventions (British, French, and U.S. interests), and the adverse determinations of transnational institutions (the League of Nations, and later, the United Nations). Added to this are longstanding clashes with the Kurds (Yacoub 1986).
Under Saddam Hussein's rule (from 1979 to 2003), the Assyrians, while free to practice Christianity, were forced to support Iraqi nationalism. Many refused and were persecuted for their anti-state attitudes. As one man put it: "In Iraq, you were either a member of the Ba'ath party or an enemy of the regime." Like the Kurds and Shiites, the Assyrians suffered bloody reprisals by the Iraqi state following the Iran/Iraq war (1980 to 1988) and the Gulf War (1991). Since 1991, some Assyrians have experienced a degree of protection under U.S. and British supervision of the autonomous Kurdish area of Northern Iraq. However, in the same area, much of the traditional Assyrian land has been seized by Kurdish squatters and incorporated into a greater Kurdistan (Rubin 2003).
One woman, Shamasha, summarized the predicament: "We [Assyrians] are nowhere because we are refugees everywhere." In other words, in collective imaginations, the label 'Assyrian' is metonymical for 'refugee.' Masses have made their way out of Iraq and into urban centers in the Middle East, Europe, America, and Australia. Somehow, for these stateless (and by extension landless) people, being 'Assyrian' is overwhelmingly mediated by histories of forced migration. And this suggests (at least among diasporic Assyrians) that images of forced global mobility surpass 'rootedness' in a physical homeland as the point of anchorage for all sorts of national imaginings.
In Australia, the Assyrians number over fifty thousand, with the majority living in Sydney. Most Assyrian-Australians are post-1992 entrants who traveled under the Australian Government's Offshore Humanitarian Program. The earlier Assyrian arrivals were generally migrants traveling under Iraqi documents in the 1960s and early 1970s (Assyrian Australian Association 1997, 1989: 41). In recent years, at least one hundred and fifty Assyrian asylum seekers have traveled to Australia on boats from Indonesia.
As the diaspora has burgeoned over the past thirty years, so too has the Assyrian national movement gained in popularity. At the same time, it has remained fragmented along denominational, regional, and political lines. A gamut of political organizations exist, the principal vanguard being: the Assyrian Democratic Movement (ADM or Zowaa, based in Iraq), the Assyrian Democratic Organization (ADO, based in Syria), the Bet Nahrain Democratic Party (BNDP), and the Assyrian Universal Alliance (AUA) (both based in the U.S.). Over the years, these parties have variously resourced (morally and financially) political and cultural activities within the Middle East and in diaspora centers. Given such organizational efforts, however, in terms of nationalistic outlook, Assyrian populations—diaspora and homeland—are not highly politicized. The labels 'Assyrian' and 'Chaldoassyrian' are multivocal, and many Syriac speaking Christians do not want to identify with them. As Deniz (2000: 49) suggests, the label 'Assyrian' expresses a vision rather than an existing reality: it is intended to be an "inclusive identity label that include[s] the different church communities, and transcends local and regional localities and affections." But, at least at the grassroots level, the heterogeneous Syriac speaking church denominations (Syriac Orthodox, Syriac Catholic, Church of the East, and Chaldean Catholic) remain divided about the national movement. Although, at the leadership level, a new trend of cooperation and support has emerged since the commencement of the U.S.-led occupation of Iraq. For example, the Syriac Orthodox Patriarch recently pronounced his endorsement of the Assyrian
Democratic Movement in Iraq
Despite such pronouncements, it seems the national movement remains hamstrung by church loyalties. As one man, Sargon, put to me: "It [Assyrian nationalism] will never work, because you can never get people together. They just want to stick with their churches." Similarly, Mariam stated that she was proud to be Assyrian, but stipulated: "My confidence is not in nationalism … but in my church … That is what keeps us together." As she implies, the Assyrian churches have long linked multifarious populations around the world. Whether in Baghdad, Mosul, Tehran, Amman, Damascus, Moscow, Chicago, or Sydney, via the church, Assyrians have long considered themselves a transnational collective. Notwithstanding their schisms and antiquated hierarchies, the churches provide various institutional spaces for Assyrians to affectively connect with one another, and to affirm (through embodied worship) a continuity of survival. Here, the churches as surrogate 'homelands' where the imagined family of believers are globally 'rooted.'
Transnational Imaginaries and Affective Moral Obligations
The 'imaginary' remains an important theme in cultural research. Taylor (2002: 91) recently undertook something of an archaeology of the modern social imagination. In his words, the imaginary is: "not a set of ideas; rather it is what enables, through making sense of, the practices of society." Put another way, imaginaries are a necessary navigational means—not fantasies unrestricted by reality. The key here is that by forming specific images of the social world, we also construct its meaning. This is a crucial point when speaking about refugees and other displaced people making their place in the world, and more specifically, in the nation-state in which they dwell.
The various responses among Sydney's Assyrians during a time of major political upheaval in Iraq illuminates some important things about the imaginative dimensions of displacement. Certainly, the imaginary has significance for all people in the contemporary world. But there are some distinctions for refugees, especially refugees like the Assyrians who have a fraught relationship with both the country they have been forced to flee from and the country where they are settled.
The imagination informs the everyday lives of Assyrian refugees in myriad ways: it allows them to creatively respond to experiences of displacement, exile, and migration, and design new forms of associations and belongings (Appadurai 1996, 2001: 6). Moreover, the imaginary articulates with everyday life and functions in relation not only to the homeland, but to transnational dynamics in Sydney and across the diaspora.[7]
Returning to Taylor (2002: 107): "If the understanding makes the practice possible, it is also true that the practice largely carries the understanding." This expresses something of the dynamic relationship between practices and imaginaries. What I am calling 'transnational imaginaries' are not merely aesthetic points of reference, but actual structures of affect which occupy a middle ground between embodied practices and implicit self-understandings (Gaonkar 2002: 11).
I employ the term 'affect' because there is a bodily and sensory dimension to transnational imaginaries. Processes of affect may be defined at the simplest level as bodily emotion associated with a set of ideas or images (Wise 2002: 114).
The point is, transnational imaginaries not only have important cognitive and semantic effects that reinforce understandings of identity and collectivity, but that these are experienced physically, as embodied practices: it is because of the body that transnational imaginaries are experienced and 'felt' (Noble 2002: 54). This suggests that Assyrians may come to realize a productive capacity in their transnational imaginings. There is a relation here to the "practical nostalgia" Battaglia (1995: 78) observes among urban Trobrianders in Port Moresby. She speaks of cultural nostalgia as a means of practical engagement with the world, as "transformative action with a connective purpose."
For Assyrian refugees settling in Sydney, perhaps all activities are understood through, and also lived through (embodied) transnational imaginaries. In terms of settlement outcomes, this has potentially positive and negative effects. On the one hand, they involve attachment of feelings toward their own homeland, histories, and capabilities; and, on the other hand, their detachment from—and resistance to—disempowering conditions of life (Battaglia 1995: 77). Transnational imaginaries are produced at various sites, and as I show in the following section, practiced in diverse ways. Paralleling Appadurai's (1996) metaphor of "scapes," these sites are not the same as communities, and are not simply geographical locations.8 Rather, like the SBS Assyrian radio program, they are affective cultural sites where discourses of localism, nationalism, and transnationalism are articulated (see Smith 2001; Wise 2002). The key to these is that (in the contexts of refugee experiences and the apparent omnipresence of the Iraqi nation-state) they provide important opportunities for the affirmation of national collectivity and affective moral obligations.
Tied to transnational imaginations is the idea of moral obligations. Indeed, entwining the two provides a means of describing complex dynamics among refugee groups. Werbner (2002: 129) takes up this theme by analyzing the moral dimensions of diaspora in order to understand their internal complexity and affective power. She characterizes diasporas as "dispersed [imagined] communities of co-responsibility," with the diasporic imagination being fed by a "compelling sense of moral co-responsibility" embodied in transnational practices. Certainly, Assyrians in Sydney feel varying degrees of moral "co-responsibility." Their life world criss-crosses multiple regions, with obligations extending to relatives and compatriots abroad.
The idea of affective moral obligations closely relates to Hage's (2002) concept of "affective intensification," and Wise's (2002) "embodying exile." Hage speaks of intense bodily dialogues and Lebanese migrant strategies to implicate themselves in the homeland. Underlying these strategies are intense feelings of indebtedness. Adapting Hage's concept, Wise highlights the affective dimension of protest and performance among East Timorese refugees as a means of dealing with trauma and repaying the debt owed to the homeland.
The picture is more complex for Assyrians in Sydney. Unlike the Lebanese and post-independence East Timorese diasporas, the debt is not owed to a homeland qua nation-state, but to an imagined familial collective without internationally recognized land of their own. Assyrians feel varying degrees of affective moral pull toward relatives and compatriots remaining in Iraq, and the Middle East region, which has intensified during the Iraq war and its aftermath. Like the preindependence East Timorese, their transnational imaginaries are underwritten by a nationalist project that ties people to each other, and intersects with symptoms of trauma and displacement, although in the Assyrian case that project is very complicated. The task throughout the following pages is to ethnographically illustrate something of how these imaginaries are variously lived and felt.
Embodied Transnationalisms
The nexus between Assyrians in Iraq, Jordan, Syria and Australia has been facilitated by a range of imaginings. Perhaps the most salient has been the threat posed by Saddam Hussein. Until April 2003, Assyrians living in Sydney feared the apparent global reach of Saddam. The perception was of an omnipresent and omniscient figure, and for many, their tortured and damaged bodies are daily reminders of his terror (cf. Axel 2001).
One Assyrian man declared: "Saddam knows everything … and reads everything … even the local papers." This is no exaggeration: evidently some Assyrians in Sydney were compelled by the Iraqi state to spy on the local population. By way of anecdotal evidence, various people have spoken of retributions against family members in Iraq because of their apparent activism in Australia.[9]
News of Saddam's capture by U.S. forces featured throughout the media on 14 December 2003. The mass mediated close up images of the bedraggled and defeated dictator undertaking a medical examination shocked Assyrian viewers in Sydney. Some, like Ninos, refused to believe that it was really Saddam, and had theories to prove so: "This is not Saddam … I have seen Saddam … he has a scar here on his hand," flashing the top of his right hand in front of my face. "If you look at this picture," he continued, referring to the front-page news picture, "you will see there is no scar … it's a dummy Saddam." Perhaps Ninos remains too fearful to believe that Saddam will ever go away.
The pervasive culture of fear was clearly registered in March 2003, when I sought to interview men in various Assyrian owned and managed cafes in and around Fairfield. Some community leaders advised me to avoid such places because the patrons would not welcome my presence. I followed their directive. It seemed an Anglo-Australian would be considered an agent for ASIO (Australian Security Intelligence Organization), immigration, or the police.
Subsequently, my research was primarily conducted at the Assyrian language school, based at St John's Park High School in Fairfield City. Throughout 2003, I participated in the three-hour adult literacy class every Saturday morning. There were fifteen women in the class: mostly Iraqi born and recently arrived in Australia—a mix of permanent residents and TPV holders. After my introduction by the teacher, Rabi Isaac, they warmly welcomed my presence and research interest.
Quite apart from language learning, the class became an important site for students to discuss developments in Iraq since Saddam Hussein's departure (and their predicaments in Australia).[10] Nahren was probably the most vocal class member. She is in her mid-twenties and arrived in Australia in 2001 after traveling from Jordan, where she resided for seven years. Upon our first meeting she declared, "I am TPV" [Temporary Protection Visa holder] and shrugged her shoulders. "What can I do?" she joked. "Do I look on my face like a TPV?" Nahren recounted her experience: "I came on a boat from Indonesia and was in detention four months in Darwin; after that I came to Sydney. My brother is permanent here … He helped me. I came with my mother and sister … he is helping us."
On one occasion, Nahren asked Rabi Isaac about a car-bombing incident in Baghdad which killed an Assyrian. The deceased was known to one of the class members who narrated his life story to the group. It was a story of movement from Kirkuk to Baghdad in search of opportunities, and of being in the wrong place at the wrong time. Of course, the class had all heard stories like this before and usually remained unmoved by them. Yet this time it was different— tears came to all of us except the speaker. It seemed that her words were heard with a fresh set of ears. Perhaps for the women, the story affectively related to their own traumatized refugee bodies in the here and now.
In many respects, the classroom became a site for the affirmation of affective moral obligations, an important space for linking with one another and vexed struggles in Iraq. The discussions appeared to fuel the imaginations of those present. Mixing language, food, discussion, sadness, and laughter, the three-hour class functioned as 'time out' where the women could reflect on their relationships toward Iraq, and the situations of relatives and compatriots remaining there. For the TPV holders, like Nahren, the class provided welcome relief from loneliness and idleness.
It was not only class discussions that fuelled the imaginations of the students. In the suburban Fairfield setting, a visual juxtaposition is the location of the drab St John's Park High School building adjacent to the grandiose St Hurmizd's Church of the East Cathedral. The church and the school are visually conjoined: from the classroom window students view the church steeple and monuments. It may be that these environs metonymically resonate with the visual cultures of the students: the church structure and the ancient Syriac script on the classroom blackboard signaling the will to survive in the face of persecution.
Another class member, Elza, originates from Mosul, and later moved to Baghdad. She left Iraq in 1996 and spent three years in Jordan before resettling in Australia. In 2003, she returned to Amman where her brother and two sisters are refugees. Upon her return, she told the class of the transnational connections she experienced there: "When I visited Jordan last year, I was amazed … the Assyrians there even knew about Fairfield. 'How is Fairfield?' they asked me. They know all about it because they receive letters and photos and watch videos from family and friends who live in Fairfield … and even talk on the phone about Fairfield. Some even had the Fairfield newspaper. They see the name 'Fairfield' and learn about it … Even in Iraq they know about Fairfield. It's in their minds."
Faraway places are also in the minds, and newspapers, of Assyrians living in Fairfield. During March and April 2003, the Fairfield Advance newspaper ran a series of articles dealing with the war in Iraq. The newspaper featured an item headed "Assyrians quietly pray for Baghdad relatives" (Fairfield Advance 2 April 2003: 5). The article describes how the students at St. Hurmizd Assyrian Primary School in Fairfield City, "quietly go about their work knowing many of their relatives are still in Baghdad." It emphasizes how the students quietly prayed in their classrooms when the war broke out.
As the article highlights, the upheaval in Iraq figured in the imaginings of Assyrian children. The Fairfield Public School and the Fairfield Intensive English center canceled Assyrian New Year celebrations on 1 April 2003 while the bombardment continued. Teachers were briefed during the war on matters relating to children's trauma. Letters were sent home to parents assuring them of the school's sensitivity during this critical period.[11]
In September 2003, I participated in a spontaneous discussion with two Assyrian children. My neighbor, Raman (aged nine), was playing on the footpath, and I noticed a tattoo (non-permanent) on his left shoulder. I called him over and asked to see it. It was the Assyrian flag. Raman said he got it from the Assyrian religious class at school. Meanwhile, a girl Nineveh (aged eleven), was playing nearby and overheard us talking. She also had the tattoo (on her forearm) and joined in the discussion: "We got them [the tattoos] in the Assyrian class at school. They had a lot of tattoos to give to us for Assyrian New Year, but they couldn't give them out because Iraq was being bombed then. So they stopped it. Then this week the teachers gave them out for free in our Assyrian class at school. All the kids stuck them on their arms." "So is the tattoo of Assyria?" I asked, "Does it represent the land Assyria?" "No, it is not the country," Nineveh replied. "We don't have our own country. It is the people that it represents. The flag represents the Assyrians. Our people." Raman nodded in agreement.
I was taken up by Raman's and Nineveh's enthusiasm as they detailed Iraq's bombing and the reason they could not celebrate Assyrian New Year. I asked them why they wore the tattoo. They could not articulate specific reasons. They just wanted to. But, there are analytical angles from which to view their bodily adornment with the (familial) nationalist icon. For these two recently arrived (and probably traumatized) refugee children, the tattoo became a bodily reminder of how they imagined themselves (proud Assyrians), and how they wanted others to imagine them. As Raman later said: "I hate Iraq. I hate Jordan. I never want to go back there. I hate it. Assyria is my people." It is also possible that, while pointing to vexed struggles in Iraq, the tattoo affectively relates to their own traumatized refugee bodies in the here and now. Another example of such embodiment features Sharokina, a student in the language class. She is aged in her mid-forties, slight in stature, but confident and self-assured. On one occasion I asked her about a gold pendant she was wearing on a necklace. It was obviously an Assyrian icon and I was interested to know of its origins. She explained: "It is the ancient Assyrian king, Ashurbanipal. It is very important. I bought it at the moneylender's shop in Fairfield. I was just looking and I saw it there … It is forbidden in Iraq … was probably made in Syria. It is sad because it was probably an Assyrian who sold it to the moneylender in Fairfield. He did not realize the value of it."
I assumed that Sharokina must have carried the pendant to Australia when she traveled from Syria. But no, she had purchased it from a Fairfield pawnbroker. The piece of jewelry had traveled from the Middle East and was then found in a Fairfield shop. "Last week I saw more Assyrian jewelry there … two necklaces," Sharokina continued. "They are in the money lending shop next to the Chinese place near the [railway] station … Go and see." She was sure of their origin: "Assyrians are selling them to get money for gambling … Now that is really sad … that they bring this special jewelry all the way from Syria or Jordan, and then sell it to a moneylender so they can gamble."
Sharokina's pendant suggests something about transnational flows. It is not just about the movement of people, but also the movement of cultural products and their shifting status in different contexts (and in the hands of different people). In this case, the pendant crosses borders, into the pawnbroker's shop, and onto the body of the recently arrived refugee in Sydney.
Transnational Worrying
On the evening of 12 March 2004, the World News on SBS television opened with the image of the twenty-five member Iraqi Governing Council (IGC) standing with Paul Bremer, Head of Civil Administration in Iraq, behind a large cardboard copy of the draft Iraqi Interim Constitution signed and ratified by the IGC. In the foreground, Yonadam Kanna, the Assyrian nationalist appointed to the Council, holds the Constitution with Paul Bremer.[12]
The image amazed Assyrian viewers in Sydney. For the first time ever, they were represented in the mass media as important stakeholders in the Iraqi state. Added to this was the juxtaposition of Assyrian authority (Yonadam Kanna) with U.S. authority (Paul Bremer). Against this background, twenty-four hours later, the Najaf bombings occurred, killing at least one hundred Shiites Muslims, and further sending the country into chaos. One elderly Assyrian man, Hirmis, expressed to me his feelings about the developments: "I am now hopeful and more worried about Iraq … I am happy that Saddam is gone and Assyrians are being included … but I am worried about my sons there." As Hirmis indicates, the unprecedented events within Iraq have disjunctively reverberated far afield. In the Sydney context, people feel jolted by the speed of change, which has produced localized dissonance.
There is a lot of confusion among Assyrians in Sydney, and numerous public meetings have been held and attended by hundreds of people to clarify exactly what is going on in Iraq. For example, Said Stephan, the President of the Assyrian Aid Society (Australia) spoke to various public gatherings about his observations from a three-week visit to Iraq during October and November 2003. He visited Chaldoassyrian villages in and around the Nineveh Plains of Northern Iraq, and observed the emergence of new political freedoms in the previously Saddam controlled area.
As evidenced in weekly talkback discussions on SBS Assyrian radio, and public gatherings throughout Fairfield, at the forefront of concern is the formal adoption of the compound national title, 'Chaldoassyrian,' by the IGC. The title has sparked controversy over how the Assyrian nation should be imagined. Which, if anything, highlights the discordant collective imaginaries of the multifarious Syriac speaking population.
Perhaps those in most need of accurate information are the Assyrians in Sydney, holding Temporary Protection Visas (TPVs). On a Tuesday morning in August 2003, I attended a public meeting for Assyrian TPV holders at the Fair- field Community Hall. The event was organized by the Assyrian Australian Association (AAA), and about ninety people attended (women and men). The speaker was a lawyer from the New South Wales Legal Aid Commission. She spoke clearly via the Assyrian interpreter.
As the meeting commenced, the audience was polite and positive. But things changed when the lawyer described the 'freeze' on processing of protection applications from Iraqi nationals, and the things they would need to do to get another TPV. The audience became rowdy, as the Legal Aid representative emphasized that she was "simply a lawyer," who "does not make the laws." She was there to present what people needed to do to reapply for a TPV.
The lawyer described how, since the fall of Saddam Hussein, Australian immigration authorities have frozen the processing of applicants from Iraq, and nobody knows when they shall recommence. Because of the uncertain situation in Iraq, they all must reapply for protection. She proceeded to describe the types of information that needed to be included in their reapplications—emphasizing the need to collect information and keep records of telephone calls with relatives and friends in Iraq. She instructed them to find out how their families are going, and what has happened to them since they left the country. "This will help your case if you give specific evidence," the lawyer explained. "You need to show Immigration exactly who will persecute you if you return to Iraq. For example, it might be a Sunni leader in your town who knows your family."
As the lawyer mapped out the bureaucratic reapplication process, she wrote the word 'REFUSED' in large black letters on the whiteboard. The audience became audibly aggrieved. The visible word affectively highlighted the impending (and unfair) reality of rejection and deportation (and reactivated images of bodily and sensory sufferings). One man stormed out of the room. He was quickly followed by five others.
The drama here sounds the theme of affective transnational imaginaries (and worries) that ties together the various parts of this essay. The point is that the TPV holder's life is inescapably caught up in the global drama called the "War on Terrorism." Although their bodies are located in Australia, they remain legally tied to highly localized struggles, and subject to the agendas of state actors. Their shaky legal status ensures that they must relate on a regular basis to their hometown in Iraq. In short, the Assyrian TPV holder is caught between the threats of Australian Government border protection strategies, the new post-Saddam Iraqi state with its threatening Shiite majority, and U.S. designs on the Middle East.
Conclusion
On 17 April 2004, one year after Saddam Hussein's fall, the Assyrian Aid Society (Australia), and the Assyrian Australian Academic Society, hosted a gala dinner at the Nineveh Club in suburban Fairfield. Under the banner, "Revival of Assyrian Identity in a Reconstructed Iraq," the event aimed to support Assyrians living in Iraq by raising funds for the building of a cultural and educational center in the large village of Tisqopa, forty kilometres north of Mosul.
I have used the term 'new Iraq' in reference to the post-Saddam period. Perhaps 'new' is not the correct adjective. But neither is 'reconstructed Iraq,' as employed at the gala dinner. At the time of writing (May 2004), Iraq spirals further into a dynamic of destruction and chaos, which the U.S.-led occupying coalition appear incapable of halting. At the same time, at least at the official level, Assyrians in Sydney put a bold face upon a bad situation.
At the gala dinner, there was a disjunction between the upbeat line of the event hosts, and the mood among the guests. This was evidenced in comments at my table: "We are hoping things change for the better," reflected Sargon, " but it does not look good." Youel was pessimistic: "Yeah, I am hoping, but I don't feel like celebrating … What is this 'reconstruction' that we are talking about? Saddam has gone, but the Shiite are rising … it's not looking good for Assyrians." Ninos concurred: "Look at the empty seats tonight … people are not coming. They are not interested in this celebration, and they don't know what to think about Iraq now."
Their comments juxtapose depressing and hopeful realities. Probably all Iraqi-born Assyrians in Sydney experience disjunctions between their imaginings and the realities in Iraq—which are accentuated via discordant self-understandings, national frameworks, global flows, and transnational alliances. Some respond by choosing not to care about Iraq. They have given up on the country and want to cut ties with it. But, like Sargon, Youel, and Ninos, most remain morally hitched to Iraq that, as shown in the preceding pages, affectively follows them around.
I have used the idea of 'transnational imaginaries' to analyze the current dynamics. Transnational imaginaries (with their emphasis upon bodily investments and feelings) play affective roles that have positive and negative consequences. Assyrian refugees settling in Sydney almost always proactively position themselves across borders and this is primarily an act of the imagination— constructed via the complex entwining of embodied practices with implicit self-understandings.
We live in a world that is irreducibly complex and multi-layered. Via my discussion about the mediation of the war in Iraq, I have shown all the multiple layers—personal, local, national, global—that produce and sustain transnational imaginaries. I have also indicated the links between layers, and to suggest that "many worlds may be layered on each other in a single spot," not only for Assyrians in Sydney, but for everyone in this troubling era (LeBlanc 1999: 3).
Notes
The names of most Assyrian individuals in this article are pseudonyms. The discussion
between Yukhanna, Ashur, and Yosep combined colloquial English and Syriac—presumably
so that I could participate. With their assistance, I have rendered their statements
into English
'Transnationalism' typically refers to processes that forge social relations that link
together national societies; these processes build social fields that cross geographic, cultural,
and political borders (see Basch et al. 1994: 7; Vertovec 1999).
Temporary Protection Visas (TPVs) were introduced in October 1999, and issued to people
who have claimed asylum in Australia after entering without official immigration documents.
Most TPV holders were held in detention during the processing of their claims.
TPVs are usually valid for three years, entitling the holder to remain in Australia for this
period of time, but not permitting them to reenter if they leave the country (Department
of Immigration, Multicultural and Indigenous Affairs 2002 [online DIMIA fact sheet 64].
<http://www.immi.gov.au/facts/64protection.htm>, accessed 20 February 2004).
Democratic development in post-Saddam Iraq commenced with the July 2003 formation
of the Iraqi Governing Council (IGC). The U.S. established the IGC in an attempt to pull
together some multi-ethnic representative body.
An amalgamation of U.S. decree with the Assyrian Democratic Movement's (ADM) desire
for an inclusive political label has contributed to the formalizing of the pan-Assyrian
compound title 'Chaldoassyrian.' In July 2003, the Chaldoassyrian National Council was
formed in Baghdad, and agreed to use the compound name 'Chaldoassyrian' as a means
of unifying the disparate Syriac-speaking Christians as a national entity in the new Iraq.
Nearly all leaders from the various Chaldoassyrian denominations participated in the
Chaldean Syriac Assyrian General Conference that was held in Baghdad (22–23 October
2003) under the motto of "Our Unity and Our National and Patriotic Rights in Iraq." The
Conference delegates agreed that the Assyrians, Chaldeans, and Syriacs, wanted to be
dealt with as one entity in the new Iraq. They also called for an area of the Nineveh Plain
to be administered by Chaldoassyrian authorities.
SBS Radio is purportedly the world's most linguistically diverse broadcaster, with programs
across Australia in sixty-eight languages. All language programs start with news
and contain a mixture of current affairs, social welfare issues, talks, views, sport, community
information, and music. Broadcasts are available on the Internet (www.sbs
.com.au/radio).
I deliberately use the expression 'everyday life' in reference to a specific, historically
produced form of daily life, in which imaginations are engaged and embodied (see
Lefebvre 1971).
Appadurai (1996) speaks of landscapes of images, ideas, and information, distributed
across borders that interlink forms of diasporic imagination. As he elaborates, they tend
to be image centered and narrative based accounts of reality.
The fears go back to 1978, when Iraqi officials presented poisoned sweets to participants
at the Assyrian Universal Alliance (AUA) Congress held in Fairfield (Sydney). As recounted
to me, no one was killed, although several people were hospitalized.
Class discussions combined four spoken languages: Syriac, Arabic, Farsi, and English. The
teacher and fellow students provided translations and clarifications for me. Among themselves,
the students generally spoke in Syriac, but in my presence incorporated English as
best they could. In most fieldwork instances (in homes and at other public gatherings),
there was someone present who would translate from Syriac to English if need be.
When the war commenced, the Refugee Project at the Fairfield District Office of the New
South Wales Department of Education and Training gathered together teachers and community
sector workers dealing with children from Iraqi-born families. They developed
strategies to respond to stress related issues among the children of Iraqi families. There
were subsequently no major incidents reported.
Yonadam Kanna is the Secretary General of the ADM (or Zowaa). He is the first Assyrian
nationalist to hold a leadership position in any Iraqi government.

References
Appadurai, Arjun. 1996. Modernity at Large: Cultural Dimensions of Globalization. Minneapolis:
University of Minnesota Press.
———. 2001. "Grassroots Globalization and the Research Imagination." Pp. 1–21 in Globalization,
ed. A. Appadurai. Durham and London: Duke University Press.
Assyrian Australian Association. 1989. Kinarah: Twentieth Anniversary of Assyrian Australian
Association. Edensor Park: Assyrian Australian Association.
———. 1997. Settlement Issues of the Assyrian Community. Edensor Park: Assyrian Australian
Association.
Axel, Brian K. 2001. The Nation's Tortured Body: Violence, Representation and the Formation
of a Sikh Diaspora. Durham and London: Duke University Press.
Basch, Linda G., Nina Glick Schiller, and Cristina Szanton Blanc. 1994. Nations Unbound:
Transnational Projects, Postcolonial Predicaments and Deterritorialized Nation-States.
Basel: Gordon & Breach.
Battaglia, Debbora. 1995. "On Practical Nostalgia: Self-Prospecting among Urban Trobrianders."
Pp. 77–96 in Rhetorics of Self-Making, ed. D. Battaglia. Berkeley: University of California
Press.
Deniz, Fuat. 2000. "Maintenance and Transformation of Ethnic Identity: The Assyrian Case."
The Assyrian Australian Academic Journal 5: 42–52.
Department of Immigration, Multicultural and Indigenous Affairs. 2002. "Temporary Protection
Visas." [online DIMIA fact sheet 64]. http://www.immi.gov.au/facts/64protection
.htm, accessed 20 February 2004.
Galvin, Michael. 2003. "September 11 and the Logistics of Communication." Continuum:
Journal of Media and Cultural Studies 17, no. 3: 303–313.
Gaonkar, Dilip Parameshwar. 2002. "Toward New Imaginaries: An Introduction." Public Culture
14, no. 1: 1–19.
Hage, Ghassan. 2002. "The Differential Intensities of Social Reality: Migration, Participation
and Guilt." Pp. 192–205 in Arab Australians Today: Citizenship and Belonging, ed. G.
Hage. Carlton South: Melbourne University Press.
Human Rights Without Frontiers. 2003. The Chaldoassyrian Community in Today's Iraq:
Opportunities and Challenges. Mission Report. Brussels: Human Rights Without Frontiers.
LeBlanc, Robin M. 1999. Bicycle Citizens: The Political World of the Japanese Housewife.
Berkeley and Los Angeles: University of California Press.
Lefebvre, Henri. 1971. Everyday Life in the Modern World. Trans. S. Rabinovitch. New York:
Harper & Row.
Noble, Greg. 2002. "Comfortable and Relaxed: Furnishing the Home and Nation." Continuum:
Journal of Media aand Cultural Studies 16, no. 1: 53–66.
Rubin, Michael. 2003. "Are Kurds a Pariah Minority?" Social Research 70, no. 1: 295–332.
Smith, Michael P. 2001. Transnational Urbanism: Locating Globalization. Oxford: Blackwell
Publishers.
Taylor, Charles. 2002. "Modern Social Imaginaries." Public Culture 14, no. 1: 91–124.
Vertovec, Steven. 1999. "Conceiving and Researching Transnationalism." Ethnic and Racial
Studies 22, no. 2: 447–463.
Werbner, Pnina. 2002. "The Place Which Is Diaspora: Citizenship, Religion and Gender in
the Making of Chaordic Transnationalism." Journal of Ethnic and Migration Studies 28,
no. 1: 119–134.
Wise, Amanda. 2002. "No Longer in Exile? Shifting Experiences of Home, Homeland, and
Identity for the East Timorese Refugee Diaspora in Australia in the Light of East Timor's
Independence." Ph.D. diss., University of Western Sydney.
Yacoub, Joseph. 1986. The Assyrian Question. Chicago: Alpha Graphic.
[Zinda: Mr. Greg Gow is an Early Career Researcher (ECR) whose research concerns the transnational dynamics of stateless refugee groups. He is the Chief investigator in a major ARC Discovery Postdoctoral project called 'Communities Across Borders' and is working with the Assyrian, Kurdish, Southern Sudanese and Oromo communities in Sydney and Melbourne.]
20 Jailed Assyrians Await Sentencing in Syria
Courtesy of Elaph
14 November 2004
(ZNDA: Damascus) The Syrian authorities have detained Mr. Yousif Abd al-Ahad, Assyrian, in connection with the Hasaka disturbances after the earlier murder of two Assyrians, Ibrahim abd al-Ahad and Yalda Yacoub by an Arab Moslem (see last issue).
The total number of the Assyrian detainees reached 16 this week, of which 15 are to appear before a military investigation judge in Damascus.
In addition to these, there are 4 Assyrian youth under the age of 18 who are also detained: Mazin Abraham Haido, Wasim Khidir Mardini, Sarkis Agoub, and Dani Edward Kako.
Sulaiman Yousif of the Assyrian Democratic Organization stated this week that the ADO regrets that the detentions continue and that the detainees are still held without a trial. He added that the detentions were performed in random and one of the Assyrians was not in Hasaka when the homes were set on fire.
Raja' al-nasir, an attorney stated that some of the detained Assyrians could face sentences from 3 to 5 years in prison. 20 other detainees were released earlier.
[Zinda: For a list of the 20 Assyrian detainees click here.]
ADO Press Release on Violence in Iraq
Assyrian Democratic Organization
Political Bureau
20 October 2004
Re: Attacks on Iraqi Christians
With the continuous escalation of violence and anti-violence in the wounded Iraq , the terrorists and the criminal gangs continue to destabilize Iraq's security and future as a state and as a society , and harass the Christian community there . On the 16th Oct. 2004, at dawn, the people in Iraq, instead of being awakened by the usual calls for prayers from minarets and church bells, they were awakened by the pounding sounds of bombs thrown at five churches in Baghdad by terrorists and criminal gangs. This criminal attacks on five churches in Baghdad is aimed at killing the peace, the hope of building a democratic fee Iraq and robbing the children of the joys of this holy month.The perpetrators of theses acts are killers …terrorists, they are the enemies of God, religion, the country and man .
They are practicing terrorism in its most abominable forms. They didn't distinguish between places of worship and the occupation forces, between the olive branch and the gun, between the dove of peace and the hawks of war. This is an organized crime against defenseless innocent Iraqis whose only fault is that they are Christians . It is but a new episode in the series of attacks and crimes, killings, kidnappings, extortions and destruction of holy places, perpetrated by terrorist fundamentalist Islamist groups hiding behind false resistance and religious slogans. These criminals have no relation whatsoever with anything religious or patriotic. They are aiming at vacating Iraq of one of its oldest people and its religious and national components, of those who laid the foundation of its history and civilization in Somar Akkad Assur and Nineva and in every inch of Mesopotamia, of those who helped Moslems entering Iraq and Syria (Bilad aSham) of those who helped building the basis of Islamic state in the Umayyad and Abbasid periods, they are aiming at dislocating the indigenous people of Iraq the Chaldeans , Syriacs and Assyrians. These perpetrated crimes as a matter of fact are flagrant hostilities against all the Iraqi people regardless of their religious beliefs and ethnicities , they aim at destroying the national fabric , enflaming internal unrest and communal conflicts in order to prevent the establishment of free , unified , stable and democratic Iraq .
The bombing of Iraqi churches, for the second time in less than three months, can not be considered routine and accidental acts in the course of the Iraqi war, these are premeditated acts that raise many question marks about the future of Iraqi Christians in the area and the forces planning to dislocate them. As a matter of fact, all the indications point in the direction of the Islamic Conference held in Lahore , Pakistan in the beginning of the eighties of last century , wherein leaders of some Islamic countries suggested the eviction of the Islamic Arabic east from Christians - as they (the Christians) constitute according to their justifications – an extension of the Christian west, an enemy of Arabs and Islam. The only commendable country which opposed that suggestion then was Syria.
No doubt, the aggressions against Iraqi Christians is one aspect of the terrorism phenomenon, the ideological, religious and political terrorism which is on rise in the Muslim and Arab world, but at the same times it fits within the framework of (Blessed Terrorism) a call launched by Usama Bin Laden the leader of AlKaeeda, a call which is finding a lot of supporters, Islamists , Iraqis and Arabs in the world , amongst them (The Planning and Follow-up Organization ) which claimed responsibility for the bloody attacks on the Iraqi churches on the 1st of August this year, as well as Sheik Muhamd Bashar Fiad, spokesman for Iraqi Al Sunna Moslems Scholar's Organization , who considered the Iraqi Christians collaborators and thus justified killing them, abusing their holy places and dislocating them from Iraq. He unleashed this call publicly in an interview with the London's al Wasat daily and alArabie satellite news channel . Certainly, extremist calls and ideas like this provoke terrorism and encourages violence against the peaceful and defenseless Christians. Therefore, we think the Iraqi government, as a guarantor of the security of the Iraqi people, should put an end to terrorist sheikhs such as Muhamd Bashar Fiad by putting them in jail and bringing them to justice on charges of enticement to killing and provocation of communal unrest and strife in Iraq .
The Assyrian Democratic Organization, while condemning and denouncing these terrorist, barbaric acts that are against all the international, human and religious values, it calls upon the Iraqi government and the multi-national forces in Iraq to protect the Iraqi Christians against the terrorist attacks, moreover it appeals to the Arab League and all the human right organizations as well as the international society to act as soon as possible in order to provide security for the Iraqi Christians to prevent the occurrence of an impeding catastrophe of more killings bombings and displacement. It further, calls upon all Iraqi political parties whether Arabic, Kurdish, Turkmen, to renounce and condemn these barbaric crimes , and above all, it calls upon the Iraqi religious authorities , Shiite or Sunni, to issue clear Fatwas (legal opinion issued by Muslim scholar )- not only some shy statements - condemning these criminals and banning any activity that could do harm to the Iraqi Christians, this would eventually strengthen the confidence among the Christians in their presence and future . Besides, the Organization appeals to the Arab governments and the different Arab political parties, organizations and the religious authorities to denounce these criminal acts which most provably would be exported one day, by theses terrorists, to the neighboring countries in their frantic fight to spread destruction and chaos in the whole region .
Further, ADO calls upon all the honest Iraqis , to unify and join forces, in this crucial phase of Iraqi and the region's history, to abort the attempts aimed at disrupting Iraqi national unity and social fabric. Furthermore, it invites the international community and the Arab League to help Iraq to combat terrorism and restore its security and stability, and it also appeals to our Chaldean, Assyrian, Syriac and all Christian people to keep on clinging to their land and country and maintain their distinguished civilized, humane and patriotic role as they did throughout their long history, and not to let these heinous crimes weaken their determination.
We further confirm that the ADO as well as the other political , social and religious organizations of our people, in Iraq, in the region and the world are required now to take more serious stance vis-à-vis what is happening to our people in Iraq and to show readiness to confront this big conspiracy that is being weaved against us through joining forces and unification of positions and national vision above any petit disagreements and quarrels over narrow partisan or communal gains. It is now to be or not to be question for a people who has been living on this land and whose ancestors inscribed their history on clay tablets thousands of years ago.
Honor for our martyrs, the victims of terrorism, shame and disgrace for the criminal killers.
After Years of Relative Peace, Christians Live in Fear
Courtesy of the Los Angeles Times
14 November 2004
By Patrick O'Donnell
(ZNDA: Baghdad) A wave of attacks on churches and Christians viewed as infidels or collaborators is generating alarm among a Christian community that has long lived in relative peace alongside Iraq's Muslim majority.
Growing antagonism from Islamic extremists and insurgents has driven tens of thousands of Iraqi Christians from the country in the last 18 months, and many more are planning to emigrate.
"We are crying tears of blood in grief for what is happening in Iraq," said Khayri Estayfan Abona, a 44-year old mechanical engineer and father of three who was among a number of Christians lined up at a passport office here. "We are weak and helpless, so we are made into scapegoats."
In the northern city of Mosul, home to a large Christian population, leaflets from self-described mujahedin warned women to cover their faces and dress conservatively during the Muslim holy month of Ramadan. Christian students at Mosul University boycotted classes last month after threats from extremists. Rumors have spread of expropriation of Christian property. Graffiti have warned Christians to leave or face death.
"Muslims and Christians have been living together on this land for more than a millenium, as brothers living in one homeland," declared several Christian groups in a public appeal issued last month seeking support from Muslims. "The blood of Christians mixed with the blood of Muslims in defending this land."
Privately, some Christians fear repression and a sanctioned pogrom if conservative Islamists come to power next year, when Iraq is scheduled to hold its first democratic elections. Islamic groups long repressed under Saddam Hussein's secular regime have moved to the forefront of Iraqi political life since U.S.-led forces ousted the dictator. Christians have endeavored to maintain a low profile amid the turmoil.
Christians are said to have resided in what is now Iraq since the early days of their religion. Today, Iraq's diverse Christian population stands at about 800,000, according to community estimates, or about 3% of the nation's population of 25 million.
Although Christians have long been marginalized in Iraq, and suffered like most Iraqis under totalitarian rule, even Hussein's Baathist regime did not systematically persecute them. Christian villages in the north were emptied as part of Hussein's "Arabization" campaign, but that drive was primarily aimed at displacing Muslim Kurds and creating a new Arab majority in areas close to the lucrative oil fields.
Many Iraqi Christians did well in business and assorted trades, particularly the hotel and restaurant sectors. Hussein's deputy prime minister, Tariq Aziz, currently in U.S. custody, was perhaps the best-known Christian in Iraq. Christians here generally are considered pro-democracy and liberal.
Driving away this generally well-educated and moderate population can only harm a nation with a dire need for economic advancement and tolerance, Christian leaders say.
"What worries us is the tyranny of the majority," said Wathiq Hindo, a U.S.-educated businessman and prominent Christian whose uncle was an archbishop of the Syrian Catholic Church.
"Saddam was a dictator, but he was not a religious fanatic. Religious fanaticism is a threat to us," said Hindo, who graduated from a Jesuit high school and college in Baghdad.
Although fanaticism may motivate some of the attacks, others probably are related to the widespread perception that Iraqi Christians welcomed the downfall of Hussein and the arrival of the U.S. military. Insurgents have targeted anyone working with U.S. troops, be they Muslim or Christian, Arab or Kurd.
Late last month, Christian representatives here estimated that about 7% of their fellow Christians -–or more than 50,000 people – had left Iraq since Hussein was toppled. A large number headed initially to Syria, where many have relatives. But the ultimate hope of a great number of Christians is to immigrate eventually to the United States, Canada, Australia or other destinations for the Iraqi Christian diaspora.
One of the largest Iraqi Christian communities in the United States is in San Diego County. Iraqi immigrants there say they are increasingly dismayed as they hear of difficulties for Christians in their homeland. Efforts to get approval from the federal government to allow fleeing Christians into the U.S. have been unavailing, community leaders said.
"It's very bad," said Jibran Hannaney, a civil engineer. "As much as I thought the grace of God was coming to our people when Saddam Hussein was pushed from power, basically it's been the wrath of the devil instead. This liberation-turned occupation has not helped our people."
Hannaney said almost all Iraqi Christian families in San Diego County have relatives and friends who have fled Iraq for Jordan, Syria, Australia or another country after learning that they could not enter the United States.
The recent migration is an acceleration of an established trend of Iraqi Christians seeking opportunities elsewhere. The withering cycle of warfare and sanctions has prompted as much as half of the nation's Christian population to emigrate since the 1980s, community leaders say.
The great majority of Iraqi Christians are Chaldeans, an Eastern Rite Catholic group. Other groups – Assyrians, Syriacs and Armenians – also have lived here for generations. One sect, the Mandaeans, are followers of John the Baptist. Some Christians still speak and hold services in a modern-day form of Aramaic, the language Jesus is said to have spoken.
A smattering of Protestants and Roman Catholics also have lived in Iraq since the period of British rule after World War I. In addition, the fall of Hussein has drawn Protestant missionaries.
Coordinated bombings of at least seven Baghdad churches in the last four weeks followed attacks on churches in Baghdad and Mosul in August that left 11 dead and 50 wounded. Some churches have suspended Sunday services.
Numerous Christian-run liquor stores have been firebombed and forced to close. Because alcohol is taboo to Muslims, Christians traditionally have been the only Iraqis licensed to sell it.
"We've always been able to do our job and live with our Muslim neighbors in peace, but now all that is changed," said Imad Polis Jajo, whose liquor store in Baghdad was firebombed last summer.
A few days after the bombing, a letter arrived at Jajo's door. If he attempted to restart the business, it warned, his 15-year old son, Rafeef, would be kidnapped. Jajo is now unemployed and must seek heolp from relatives, he said during a recent interview at a near-deserted Christian social club in central Baghdad. Its gloomy emptiness attested to the fear that has gripped the Christian community here.
"Even during the time of Saddam we were free to come to our club," said Sameer Khouri, the administrative secretary of the facility. "Now, people are afraid to leave their homes."
In Mosul, some Christian women have acceded to anonymous demands to modify their dress in accordance with Islamic code as a means of self-protection.
"I put on the hijab [head scarf] . . . to prevent being harmed by these crazy people," said Dalia Ishaq, 18, a student at the Fine Arts Institute for Girls in Mosul. She blamed the excesses on extremists.
"All my friends are Muslim girls," Ishaq said, "and this threat would never change my relationship with them."
Throughout Iraq, Christians interviewed echoed those sentiments, emphasizing their ties to Muslim neighbors.
"I have so many Muslim friends, and they have never treated me harshly – they are just like my sisters," said Rana Saeed Jerjees, 25, a teacher in Mosul. "I think there are certain people who want a civil war to break out in Mosul and all over Iraq. This is all part of a major plan, and we must never surrender to such schemes."
Mainstream Muslim clerics and the Iraqi interim government have repeatedly condemned sectarian attacks on Christians. The nation's interim constitution explicitly recognizes religious freedom and the rights of minorities.
However, many Christians wonder whether the government – battered by an insurgency and needing U.S.-led multinational troops to maintain some semblance of order – can prevent such violence.
One plan under consideration is for Christians to field a slate of candidates for January's elections to ensure that they are represented in the 275-member National Assembly.
Another idea that has met with a cool reception among Christians is the creation of a kind of Christian safe haven in the plains of Nineveh province, outside Mosul. Proponents hope to attract Christians who have left the country, but others fear a kind of rural ghettoization.
"We don't want to be refugees in our homeland," said Yunadam Khanna, a Christian representative in Iraq's interim parliament. "There is a general crisis in Iraq, and what is happening to the Christians is part of that crisis."
[Zinda: The Los Angeles Times staff writer Suhail Ahmed and special correspondent Said Rifai in Baghdad, special correspondent Roaa Ahmed in Mosul, and staff writer Tony Perry in San Diego contributed to this report.]
Iraq's Christians Say Islamic Extremists Trying to Drive Them Out of the Country
Courtesy of the Associated Press
12 November 2004
By Mariam Fam
(ZNDA: Baghdad) Ameera Dawoud is a Christian, but as soon as the Islamic holy month of Ramadan began, she traded her pants, fitted skirts and uncovered hair for oversize clothes and a veil.
''They say you have to cover your hair or we will kill you,'' Dawoud said by telephone from the northern city of Mosul. ''If you don't wear a veil, people look at you as if you were naked.''
Some Christians in Mosul feel say they are being subjected to threats that have escalated during Ramadan and that may be designed to drive them out of the country, create religious tensions, or at least make life difficult.
Even those who haven't received threats swap stories of anonymous phone calls and pamphlets plastered on walls or slipped under doors warning those who don't dress like devout Muslim women during Ramadan.
Not Receiving Zinda Email Notifications Anymore?

Coupled with a series of attacks on churches in Mosul and Baghdad and a general fear of insecurity gripping Muslims and Christians alike some Christians have chosen to leave Iraq at least temporarily. Those who stay try to maintain a low-profile or play it safe and just follow orders.
''Things weren't like that. During last Ramadan, we used to wear what we wanted and to go out whenever we wanted,'' the 30-year-old Dawoud said. ''Now, I'm terrified, very scared.''
She said one of her friends left for Turkey after receiving death threats unless she converted to Islam.
Pascale Isho Warda, a Christian who is the interim government's minister for displacement and migration, has estimated as many as 15,000 out of Iraq's nearly 1 million Christians have left the country since the August attacks on churches.
A Catholic bishop in Mosul, Georges al-Qas Moussa, said the threats against Christian women who don't wear veils during Ramadan seem to be the most common type of threat. But some Christians were told that their homes would be seized or they must convert.
''Officially there is no problem, but the pressure is coming from unknown parties,'' Moussa said.
Mosul's Christian minority has for long lived in harmony with the city's Sunni Arab majority, and many say they still do. Any hostility toward Christians was mostly kept in check under Saddam Hussein, who didn't allow militant Islamists to gain clout.
The rise in Islamic fundamentalism after Saddam's ouster worries Christians, secularists and some moderate Muslims.
After the U.S.-led invasion, there was a period when Mosul was a quiet city, touted as a model of success for the American military. Then attacks against U.S. forces increased, followed by a spike of attacks on police and those civilians seen as collaborators. Assassinations and kidnappings have become common, haunting locals and scaring away many foreign journalists.
On Wednesday, Iraqi authorities imposed a curfew on Mosul after clashes erupted there, the U.S. military said.
In August, four churches in Baghdad and one in Mosul were blown up in a coordinated series of car bombings. More churches have been attacked in Baghdad since then.
Salem al-Haj Eissa, a provincial council member and a member of Mosul's local administration, said that in general much of the trouble in Mosul comes from fighters who moved to the city to escape military operations elsewhere in Iraq or who illegally crossed over from Syria.
Some of Iraq's most feared terror networks, such as the Ansar al-Sunnah Army and al-Qaida in Iraq, have claimed responsibility for attacks in Mosul.
But Eissa doesn't think that any of the big groups are behind the intimidation of Christians. He blames the threats on marginal figures who have no knowledge of true Islam.
''Everyone has a computer and anyone with a sick mentality can print out a leaflet,'' he said. ''These groups want to create chaos and tensions toward Christians.''
Bishop Moussa said some criminal groups mask their intentions in religious garb and make threats just to blackmail Christians. Others do it out of ideological stances or political beliefs.
''They want to undermine security and pressure the government,'' he said. ''But there are also extremist, fundamentalist currents ... that are against the religious presence of the other.''
He added that some mistakenly equate Iraqi Christians with Christian America.
''The people want to live in peace and security. When they receive threats and get harassed they leave,'' he said.
Dawoud said her parents stopped going to church for fear of attacks.
''Most of my friends have left,'' she said. ''We had a priest whose room was broken into and he left as well.''
She wants to stay in Iraq. But she wants things to change.
''When you cannot dress the way you like or go out when you like, you feel your freedom is being robbed,'' she said. ''If your freedom is taken away, then you're worth nothing.''