The Assyrian Manifesto VII
Ivan Kakovitch
California
The Prince of Kurdistan
'The Prince of Kurdistan' was how the late Patriarch of Assyria, Mar-Shimon, Mar Benyamin was referred to by the non-Assyrian, Moslem inhabitants of Mesopotamia.
The word 'Kurdistan' was not by any means an inference as to the demeanor of His Holiness, but a sign of respect not only for His Beatitude, but also for his leadership of the nation of Assyria.
The Murder of the Patriarch
True, he was murdered by a barrage of bullets from the rooftops in a Kurdish Village of Kohne Shahr near the city of Salamas, on February 25, 1918, and worse, he was ultimately degraded when his body was stripped, publicly displayed, and then thrown out on the street by the followers of a Shekak Kurdish Warlord, surnamed 'Simko' (The Red) [bloody], however, most of the inhabitants were appalled by this event, although realizing that it was an internationally motivated political mayhem, perpetrated against Assyria, as a whole. Mount Semele. (1st Ed. Alexandria, VA - USA 2004.) By Ivan Kakovitch.
Succession of National Power
Thus, Assyria, as a non-secular nationality, passed the baton of power of its nation into the hands of a young successor, Mar-Shimon, Mar Ishaya XXIII, via Regency headed by Lady Surma, the Late Mar-Shimon Mar Benyamin's sister.
And, thus, following the non-descript politico-ecclesiastic patterns, the nation of Assyria continued to be governed, as well as being represented by Mar Shimon, Mar Ishaya XXIII, until his assassination in San Jose, California, almost exactly twenty nine years ago, in November 1975.
The Patriarch Mar Dinkha IV
The ecclesiastic selection of the new Patriarch, namely Mar Dinkha IV was in conformity with the previous centuries-old ordinance in the nation and the Church of Assyria, and it is thus at the behest of Assyria that His Holiness Mar Dinkha remains at the helm of his nation, as well as at the helm of the Church of Assyria.
Decrepit Political Movement
In the last fourteen months, there has been a movement to demean the functions and the title of the non-secular hierarchy of Assyria, and to place the national leadership into the hands of a political party that has entrenched itself in the annals of the Kurdish Parliament in northern Iraq. This movement, and its sycophants, including at least one high-ranking Church of Assyria Archbishop, namely, Mar Bawai Suro, with a few adherents among the lesser Church of Assyria laity in the ranks of Priests, are hard at work enunciating to portray the Church of Assyria, and its titular head, Mar Dinkha, as lackadaisical and obtrusive on the path of the political arena of Assyria.
Media Propaganda
This misappropriation by one of the political parties of Assyria and its followers seems to have become more aggressive in its format, and in its plebeian pantheon of absolute authority. Its postings, its essays, its innuendos, and its diatribe in continuously abounding articles articulating the idea of having The Patriarch Mar Dinkha 'pack up and move to Iraq' have even been published on the only reputable Assyrian web magazine, 'Zinda', of San Jose, along with its Russian language web for Russia, as well as on the 'Assyrian Forum', of Chicago, operated by AINA.
Manifestation of Assyria
Assyrians worldwide although silent for the time being, are being asked therefore, to magnanimously rise up and become more vociferous by stamping out such anti-thematic outcries, once and for all.
This voice shall be focusing the manifestations of the Assyrians worldwide in advocating that as long as there is no Government of Assyria, this nation shall not under any aspect, nor under any promise befall into the hands of a single political party.
To surrender the future of a nation into the hands of one party is synonymous with desecrating the walls of democracy in favor of autocracy and eventual dictatorship.
Absolution
In conclusion, our manifestation shall remain to continuously and irreversibly respect the non-secular ecclesiastic authority of Assyria until such a time when an authority of a government of Assyria has taken up roots.
HENCEFORTH; All Assyrians, from all over the world, whether as political party members or independents, ought to foment such a Government, if not on political arena, at least on an Administrative Format, so that its functions and its attributes benefit the socio-political life of Assyrians as an International Lobby.
[Zinda: Mr. Ivan Kakovitch is a former professor of history, editor, journalist, translator, abstractor and recently an autor. His latest book is 'Mount Semele' a novel depicting the creation of the State of Iraq, and the hardships, struggles and movements of Assyrians to remain as an identifiable force in their native country, Iraq. The plot covers the years of 1915, culminating on the infamous day of The Semele Massacre, of August 8, 1933. He holds degrees from the University of Paris, New York University and The American University. He has written several manifestations on issues bearing importance on the causes of the Assyrians. Thus, this latest is titled 'Assyrian Manifesto VII'.]
List of Approved Christian & ChaldoAssyrian Political Parties for January Elections in Iraq
(ZNDA: Baghdad) At press time the following is a complete list of the ChaldoAssyrian and/or Christian groups and individuals in Iraq who have been approved to run in the January 30th elections in Iraq:
Individuals
Hikmat Dawood Hakim
Political Parties
Assyrian Democratic Movement (led by Mr. Younadam Kanna)
Chaldean Democratic Union Party (led by Mr. Abd al-Ahad Afram)
Assyrian Patriotic Party (led by Mr. Nimrod Baito Youkhana)
Assyrian National Assembly (led by Mr. Audishoa Malko)
Chaldean National Congress (led by Mr. Fouad Raheem Bodagh)
The Syrian (Syriac) Independent Group (led by Mr. Isho' Majid Hadaya)
Bet-Nahrain Democratic Party (led by Mr. Romeo Hakkari)
Patriotic Union of Beth Nahrain (led by Mr. Giwargis Khoshaba Michael)
Christian Democratic Party (led by Mr. Minas Ibrahim)
Brotherhood Democratic Union (led by Mr. Shmouel Jajjo al-Botani)
There are also two political parties led by Christian leadership:
Kurdistan Labor Democratic Party (led by Mr. Yousuf Hanna Yousuf)
National Assembly (led by Mr. Hana' Edward George)
The office of the Prime Minister and the Electoral Commission announced this week that the Iraqi elections are set as scheduled at the end of January 2005 and that there are no plans for postponing these general elections.
According to al-Jazeera, 42 Shi'aa and Turkoman groups have issued a statement in which they declared that the postponement of elections is illegal and pressed for having the elections on the set date of end of January 2005.
According to CNBC (11/26/2004) many Sunni and the two main Kurdish groups have asked for the elections to be postponed for at least 6 months due to security concerns.
5 ChaldoAssyrian Parties May Join Kurdish Parliament
(ZNDA: Mosul) In a recent interview, Mr. Romeo Hakkari, Secretary General of the Bet-Nahrain Democratic Party
(BNDP) in Iraq, posted on ankawa.com, explained that his party and 4 other ChaldoAssyrian parties will be entering the parliamentary elections in the Kurdish Parliament in January. The four other parties were identified as:
1. Bet-Nahrain Democratic Party (BNDP)
2. Chaldean Democratic Union Party
3. Assyrian Patriotic Party (APP)
4. Chaldean Cultural Club
Mr. Hakkari noted that he is in contact with Masoud Barazani's Kurdistan Democratic Party (KDP) regarding the admission of the five political parties into the Kurdish Parliament.
Mr. Hakkari also commented that he has been in contact with the Assyrian Democratic Movement (Zowaa), but the discussions have been futile. The Assyrian Democratic Movement has not officially commented on either entering the Kurdish Parliament or joining the other five parties.
Mr. Hakkari's BNDP is against the postponement of the January elections. He noted during the interview that the postponement of the elections " is not in the interest of our people, but an act of submission to the terrorists."
Iraq's Christian Minority Under Threat as Never Before
Courtesy of the Newhouse News Service
29 November 2004
By Borzou Daragahi

(ZNDA: Baghdad) Each school year, Sister Beninia Hermes Shoukwana, a Christian nun and headmistress of the public school near Palestine Street, is peppered with the same innocent questions from her mostly Muslim students.
"`Madame Headmistress,' they ask me, `why don't you dress like mommy? Why do you always wear the same white dress?"'
But this year, some remarks from students -- and parents -- have become cutting, even vicious.
"I've been accused of trying to convert little Muslims into Christianity," says Sister Beninia, 64, as creases of worry spread across her forehead and her eyes turn downward. "Leaflets have been distributed asking the parents to withdraw their kids from my school."
After decades of living in relative harmony with the country's Muslim majority, Iraq's Christian minority says it is under threat as never before, with increasing violence directed at its places of worship and a building exodus of its 800,000 or so members.
Already an estimated one of every 10 Iraqi Christians has fled the country, most of them to neighboring Syria.
Sister Beninia has been running the white brick Hebtikar School for more than 30 years. These days, she says, are the worst of times, and she's unable to hide her distress over the fate of her country and fellow Christians, most of them Chaldeans, members of the Nestorian sect who converted to Catholicism in the 16th century.
"For years Christians and Muslims lived like brothers and sisters," she says. "Today the extremists are trying to separate us."
Five Baghdad churches were attacked in October. In August, similar attacks killed at least 10 and wounded nearly 50 Iraqi Christians.
"The people are terrified, actually, about what is happening," says Father Saad Hanna, a priest at Mary Jacob Church in the Dora section of Baghdad.
Recently a bomb blackened the side of the small church. Its parishioners number a third of what they did before the war.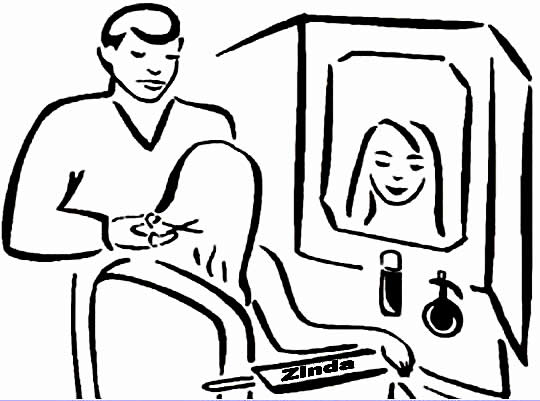 In the Heart of Fairfield-Australia
Modern, Established, & Fully Council-
Approved for All Beauty Treatments
with Rapidly Growing Clientele
Call Danny at 0417-836-840
or email PECHANATS@bigpond.com
"The people no longer come to church," Hanna says. "The truth is, we are in trouble, and we don't know how to overcome this."
Sister Beninia says she has no plans to leave, vowing to continue her efforts to educate Iraqi children and build bridges between different faiths.
She's had plenty of experience facing down troubles, beginning with the Baath Party's 1974 decision to nationalize all schools, including Hebtikar, which was originally run by her convent.
"They wanted to force me to join the Baath Party, but I always refused," she says.
Despite her refusal to join Saddam Hussein's political machinery, she kept her job because of her organizational skills and popularity with students and parents. Another challenge came during Iraq's war with Iran in the 1980s. Because of fuel shortages, Sister Beninia walked three hours to and from her school.
In the chaos following the 2003 fall of Saddam's regime, she spent the entire spring and summer holed up at Hebtikar, protecting it from would-be looters. "I wasn't armed, and I was vulnerable," she says, speaking exceptionally good English. "But I confronted the thieves, and they went away."
Sister Beninia would not say who is distributing the leaflets urging parents to pull their children out of school. But she says that despite the threats, the number of parents who want to enroll their children at Hebtikar continues to grow. With a student body of 3,000 in primary and secondary grades, some classrooms are stuffed with as many as 60 students. The school is building an annex.
"Of course I'm afraid that the fanatics will consider this school a target," said Khaled Hamed Rachid, whose three daughters attend Hebtikar. "Even so, I will never take my daughters out of the school because its level of discipline is unique."
Sister Beninia says she heard the Lord's call early, joining the Convent of Chaldean Sisters at 11. But she also felt drawn to the world of classrooms and books. She has run schools in Iraqi Kurdistan and in the southern Shiite city of Basra.
She worked at schools in Kuwait and Dubai before returning to Iraq in 1971 to become headmistress of Hebtikar, then called the St. John School.
Every day at 7:30 a.m., Sister Beninia leaves the Convent of Immaculate Conception, a humble four-story building with a portrait of the Virgin Mary in its sitting room. She boards a Hyundai minibus -- without escorts or bodyguards -- and heads to work, where she's bombarded with the daily minutiae of running a big school: substitute teachers, tardy students, worried parents.
Despite her administrative duties, Sister Beninia maintains a hands-on approach with students. At recess, she hollers through a megaphone, demanding order from a crowd of uniformed children pouring into the school yard. "Stay in line," Sister Beninia commands. "Don't run around."
The children obey.
When classes end abruptly because of nearby fighting or explosions, she often remains at school until dawn, waiting to hear that students and teachers have arrived home safely.
Sixteen students, mostly Christians, recently left the country.
Every day desperate parents visit her office, saying that they are frightened and considering abandoning Iraq. She urges them to stay.
"I try to explain to them that wherever they go they'll always be immigrants," she says. "Iraq is like our house. It's our duty to try to clean up our house."