Bleeding the Weak
Ghaith Abdul-Ahad
London
Yaqub Moussa sits in his liquor shop in Baghdad. One hand is hidden under the counter holding a black pistol, the other taps nervously on the surface. "People from the Hawza [the Shiite religious authority] come here every month; they take $100 from me every time. If I don't pay they say they will burn my shop because I am breaking the sharia Islamic law."
He looks at a teenage boy wearing a baseball hat and standing a few feet away from him. "Once I told them, 'I don't have any money and can't pay any more.' Next day my son was kidnapped and I had to pay them $500 to release him. This time I am going to kill anyone who touches my son."
What started as a campaign by religious extremists to impose sharia law in Baghdad and Iraq's other main cities, by attacking liquor shops, hairdressing parlours and music stores, has turned into a very lucrative mafia-style protection business.
Yaqub Moussa's shop is in Karrada, a prosperous neighbourhood of Baghdad, where Christians, Jews and Shiite Muslims have lived for centuries in an atmosphere of harmony. Fifty years ago the Jews were the first to feel religious tolerance dry up; most left for the new state of Israel in the 50s. Today, it is Christians who are feeling the pressure, which is forcing many of them to consider leaving too.
A few streets away from Moussa's establishment, in front of another liquor shop whose window frontage is completely covered by protective metal sheeting, stands a man with a badly tailored brown suit, a white shirt and a thin, neatly trimmed beard. Keeping his back to the shop, he scans the street.
Inside, another man, also in a badly tailored brown suit, but with a thicker beard and a big ring on his finger, stands in front of the counter questioning the son of the owner. "Where is your father?" he asks, in the tone of voice that used to be employed by Saddam's security police. "Call him, we have to talk to him."
"He is out, can I take a message?"
The frightened son is taken outside for a further talking-to, before the two men leave in a big white government SUV.
"They are from the security service of the Dawa party [one of the strongest Shiite religious parties]," the young man explains. "They come here every few weeks and we pay them. They are nice to us, they don't threaten to use force, but we know if we don't pay this place will be bombed the next day."
Christians in Iraq are divided into more than a dozen ethnicities and sects. Of the ethnic groups that exist within the country's borders today, the Chaldeans and the Syriacs are considered to be the oldest inhabitants. Joined by Assyrians, Armenians and Arab Christians they make up around 1.5% of the population, centred in Baghdad and the northern regions around Mosul, Dohuk and Kirkuk. Most of these groups are then divided between the Orthodox eastern church and the Roman Catholic church, but even the Presbyterian protestants have followers in Iraq.
New Books from

Gorgias Press

Throughout Iraq's modern history, there has been little or no direct religious oppression of Christians, according to Father Bashar Wardeh, a priest in the Catholic Chaldean church in Baghdad and a teacher at the Babel Liturgical college. He argues that, unlike the Shiites and the Kurds, who opposed the ethnic-sectarian policies of the Ba'athist regime militarily and politically, the Christians never had political ambitions and so were tolerated by the regime.
Things started to change after the American led war of March 2003 that toppled the Ba'athist regime of Saddam Hussein. As chaos replaced dictatorship and oppression in Iraqi society, currents of religious fundamentalism - whether in the form of extreme Sunni Wahhabi militancy aimed at annihilating the "infidel", or attempts by Shiite clergy to impose a sharia ethical code - have been proving stronger than secularism. In this anarchic atmosphere, tribe, sect and ethnicity have become the natural shelters for people who feel that the state is unable to provide security for its citizens. As the Christians have no strong political or tribal weight, they have come to be perceived as the weakest element in the society.
"The Christian man will know who attacked him," says Father Wardeh, "but because there is no law to protect him and no tribe to go and take revenge for him, he will thank God for the loss and keep going."
In the office of one Christian political party - which agreed to an interview on condition of anonymity, fearing reprisals from Islamist extremists - more than a dozen young Christian men have been brought from their villages in the north to protect a party official. He sits in a dilapidated room in a former Ba'ath party office. "With the disappearance of the state, the tribal and ethnic elements became the major forces, which leads to government in which every post is awarded on a sectarian basis," he says. "The Christian citizen knows that the only way to participate in the process of rebuilding the country is to be adopted by this political party or that."
Many Christians find themselves obliged to affiliate with Islamic religious parties or tribes to get a degree of protection. After having a car crash, for instance, Sami Mansour, 57, a Christian taxi driver, sought the help of a local Shiite tribal council to solve the dispute. "When the other driver realised I was a Christian, he demanded not only that I should pay for the car repair but also that I should pay the tribal fine," he says. "I then went to a tribal council which agreed to talk on my behalf as one of their 'sons' and the other driver withdrew his claims."
Christians have seen their numbers falling dramatically in the past two years. In fact, they have been leaving Iraq in numbers since the mid-1990s. With the heavy impact of United Nations sanctions against the Ba'ath regime in power at that time, thousands of Iraqis began to flee. The Christians felt this pressure doubly: partly from the sanctions and partly from the resulting "Islamisation" of society. But a new wave of emigration has taken place in recent months, especially after a bombing campaign that began in August, targeting churches in Baghdad and Mosul.
In his house in a poor neighbourhood in eastern Baghdad, empty apart from couple of sofas and a plastic picnic table and chairs, Moris Illyas sits with his family to have their last Sunday meal in Iraq.
"There is no security here, a Muslim child can insult a Christian man and no one of us can say anything," Illyas says. He points to his 12-year-old daughter: "I stopped her from going to school. I used to take her to the school, wait outside for hours and then take her back. I can't stand that pressure any more."
Fear of verbal and physical intimidation caused his wife, Jaclin Shamir, to begin wearing hijab, covering her hair whenever she leaves the house to give her the look of a Muslim woman. "I have had to change my whole life. I now wear a scarf most of the time." Holding a golden crucifix in her hands, she says, "I hide this under my clothes now. It's like living in Rome in the early days of Christianity."
According to many priests, the numbers of churchgoers has fallen by more than half, and Sunday evening mass has had to be shifted to the afternoon because of security fears. Midnight Christmas masses were cancelled this year.
But Father Wardeh, whose church in eastern Baghdad is among those bombed, has refused to barricade the building with concrete blast walls or sandbags. "This is a house of God, and God shall protect it," he said as he watched the church's only guard patrolling the yard, an old man with a rusted Kalashnikov.

[Zinda: Mr. Abdul Ahad's article was published in the January 3rd edition of the Guardian.]
Assyrian: A Nation Without A Leader
Wilson P. Benjamin
California
The reader is entitled to feel alarmed by the title of this subject. But please bear with me and allow me to continue, and then, you may reach your own conclusion. Hopefully, at the end, you will feel the same awakening and join me to analyze the current status of our Nation.
Let us think for a moment and see where were we in the past; where are we at the present, and lastly ask what is the future holding for our beloved Nation?
Obviously, you may then ask what is that I, as an individual, can contribute to preserve our heritage?
"There is a saying, it goes like this: A constant dripping of water pierces the rock. And the 3000 miles of china's wall was build by laying the first stone!"
It is a common practice when trying to serve a nation: It requires to review the past; evaluate the present; and then to plan for the future:
Accordingly, it demands a MASTER PLAN to include: A FUND raising project; A Political agenda; An Education institution; A commerce department; A Department of athletic and social activities; and A Red Cross and welfare society. Such M/P should have a long term and a short- term program. Said programs to be prepared by an elected body of qualified men and women from the community, to form a Central-Council with its appropriate departments. Thereafter they should come up with a solution to illustrate a strategy designed to the order of needs and Priorities. It is ONLY then, a Nation can move forward to achieve its objectives.
Let me say it at the outset that: I am not associated or affiliated with any organization. My solemn obligation is to serve constructively and positively to promote the unity of purpose and the prosperity of our beloved nation Assyria, as always I have done since the 1940s.
It is regretting to mention that most of our political, social, educational and welfare organizations are operating independently of each other. Please do not misunderstand me, I respect your noble endeavor. It is rather discouraging to see so many organizations with so many different agendas clashing with each other. Perhaps expecting to be the first to win the crown medal of honor from the Assyrian nation! In politics, the only award you get is criticism, complains, and accusations. The disunity of our organizations and the interference of the churches in politics are a major problem. United we should stand and united we shall succeed, Therefore, we must work collectively to uplift our beloved "ASSYRIA" from the current turmoil and lead it to a brighter future, so that to regain its Dignity, to take its place in the civilized communities of the world.
The world has recognized the Great Assyrian Empire, and gave it the title of "The Cradle of civilization" for its contributions to the world ". And yet the same civilized world claims that the old Assyrian nation has perished. So far they have succeeded in denying us our existence! We must bear in mind that there is no nation that genuinely wants us to be united and/or succeed in getting recognition. Therefore our unity must be the paramount of our gander.
Behold, no one can destroy our Identity. We are the genuine descendants of the Old Great Nation Assyria. Suffice to say that all major museums of the world have looted vast collections of Our Artifacts of the old and the modern. There is sufficient evidence to support the facts that we are the genuine descendants. But, it is unfortunate that the pen has befallen, and still is, in the hands of our enemies. Iraq, (Mesopotamia and/or Bet-Nahrain) is like a carpet of mosaics, stretching from the north to the south and from the east to the west, covered with the treasures of the Assyrian Empire. Whatever it has been looted can not count to a decimal fraction of one percent.
When Iraq became an independent country in the 1930s, they proudly produced Iraqi currency "Dinar" it was embossed and beautified with the pictures of the Assyrian historical monuments. And when the Bathie government took over the country in 1960s, they erased all the Assyrian Artifacts from the face of the Iraqi currency and replaced it with the monuments of their industrial achievements.
The disunity of our organizations is a major problem. It only works to the hands of our enemies. United we should stand and united we shall succeed. Therefore, we must work collectively, to uplift our beloved Assyria from the current turmoil and lead it to a brighter future so that to regain its Dignity and to take its place in the civilized communities arena of the world.
Dear brothers and sisters of our beloved Nation: Assyrian, Chaldeans, Syraic, Jacobites, Marionettes, et-al. I plead with you to come forward, and let us join together in prayers and seek God's mercy, wisdom and guidance. To revive us spiritually and unit us in brotherly love and respect towards each other; and let us work together to rescue what is left of our heritage, culture, language and traditions. Always remembering that it is our sacred duty and solemn responsibility to preserve and pass the Baton onto our children and their future generations.
We MUST always remind ourselves of our martyrs, the up rooting and genocide, of our people during the twentieth century. And the constant up rising against our people in Iraq and Turkey; where it has resulted in eradication of our historic churches and monuments, villages, schools and farmlands; and confiscation of the best parts of our land. .
. A Nation can only succeed when it has a determination, the unity of purpose, devotion, trust and respect towards each other. And above all to trust and submit to God and seek His wisdom and guidance. The important element of success in such matters is, to put the priorities in order; and never involve the personality with the duty. We must stop depending on others to come to our rescue. If we do not help ourselves as a nation, there is no one nation that would like to help us to get united and gain recognition, unless we achieve that unity among ourselves.
I have prepared a draft proposition, illustrating the need to establish an Assyrian American Foundation to preserve our heritage, culture, language, traditions, and the artifacts…Also to help our needy at home and extend a helping hand to our brethren abroad. This concept is a None Political, None Religious, and None-Profit organization. Yet it invites all segments of our people to participate. It will create a golden opportunity for our learned men and women to embrace the challenge. It will be mailed out to all organizations upon request.
Furthermore, another proposition was introduced in May 1999. Subject: to establish an Assyrian American Community Chamber of Commerce, Nationwide. This is a Golden Gate of opportunities for the financial prosperity of our people. Basic information can be obtained through my e-mail:" weldenterprises@msn.com"
It is this writer's opinion that, we must wake up and look at the reality, our nation and its land has been brought to zero level. There are no ifs and buts. If we do not change our attitude and open a new united chapter in our History, very soon we shall disappear into the melting pot of the world. And this time our Nation is in real danger as our enemy wants us to be eradicated.
" Let us remember the golden words of the famous Assyrian writer the late Gibran Khalil Gibran, the same words that were borrowed by the late President J. F. Kennedy, saying: "Ask not what your country can do for you; ask what you can do for your country!"
Here befits a story: it goes like this - It is said that in the days when the Israelites were led by Mosses through the desert. Friends of his brother Aaron, asked him to ask Mosses, when he goes to the mountain and talks with God, to ask for a favor about the future of one of their neighbors. 'Saying that he is a religious and respectable person and a hard worker, yet he has hard time to make a decent living like us " One day Mosses asks God if he could help this person. God says to Mosses: I have given him his lot same as the others, if he can't take care of himself, what else you want me to do. Mosses said, I need to give an answer to these people. God says all right, go and gather those people close to that bridge across the water canal and wait there and see what will happen. So Mosses goes and gathers those people and takes them to that bridge and tells them to wait and watch what may happen.
While they were waiting, suddenly that person arrives and saying, you know I have been thinking about the blind people how can they cross this narrow bridge. I am going to close my eyes and try it while you are here to witness. As this person started crossing over the wooden bridge, suddenly there appeared a sack of gold in the middle of that bridge. As the person was crossing he stepped over the sack and misses it and reached the other end. Then God whispers in the ear of Mosses - saying did you see what this fool did. I told you, I have given him the same but if he doesn't realize his blessings what else I have to do. It is up to him!
Indeed it is up to us. We must stop depending on others to come to our rescue.
My dear friends, God has given us His Blessings: And the three precious gifts: the gifts of wisdom, talent, and commonsense. We can see these blessings activated in some of our people.
When it comes to get involved in our Nation's affairs we pull in different directions each claims the leadership. A nation can succeed when there is the unity of purpose, devotion, trust and respect towards each other; and above all to have a studied MASTER-PLAN with a long term planning coupled with an agenda of the fundamental needs and priorities. Accordingly a Financial planning and projection should be made as a part and parcel of the Master Plan.
No one can destroy Our Identity. We need to admit that the enemy is from within us; then we should accept our past and present mistakes. Our leaders in the past and the present could not separate the religion influence from their political destiny to enable them to move forward. Great britain separated the church from politics in the seventeen century. And their archbishop is appointed by the parliament. United states of america has done the same: separated the church from politics! Do you see where is our major problem? Don't you agree that it is time that we should do the same? At the same time we can remain loyal and faithful to our churches' membership.
The churches have a solemn responsibility to take an active and convincing role to separate the church direct involvement in the nation's politics. At the same time the political leadership should maintain a respectable and an understanding dialog to call upon the church leadership for help when it becomes necessary.
Ultimately, the political organizations and the churches are two separate entities serving the same body of people. Our leaders have always put their/or our trust in the hands of a few low level foreign individual agents; believing that because their country's religion is Christians, therefore such acquaintance could be trusted; and in most cases it turns out to the detriment of our objective.
Do our self-imposed leaders have any answers to the tragic destruction of our Homeland in the north of Iraq? Has there been any specific public mention in the media and /or official communication with those countries involved in the Assyrian catastrophe. It is imperative to bear in mind that the recent tragedy did not start after the Gulf war.
It was already in progress from the days of Abdul Salam Arif and the Baaties Party in the early 1960's. The destruction continued systematically throughout those past years; and in recent years by, the so called our friends, the Kurds.
Super powers have been sitting on the fance watching or photographing the killings and the destruction of our historic churches, monuments, schools, homes, and villages for the past forty years. And as a result, our people became homeless living in the open hills at the mercy of our enemy: the Kurds.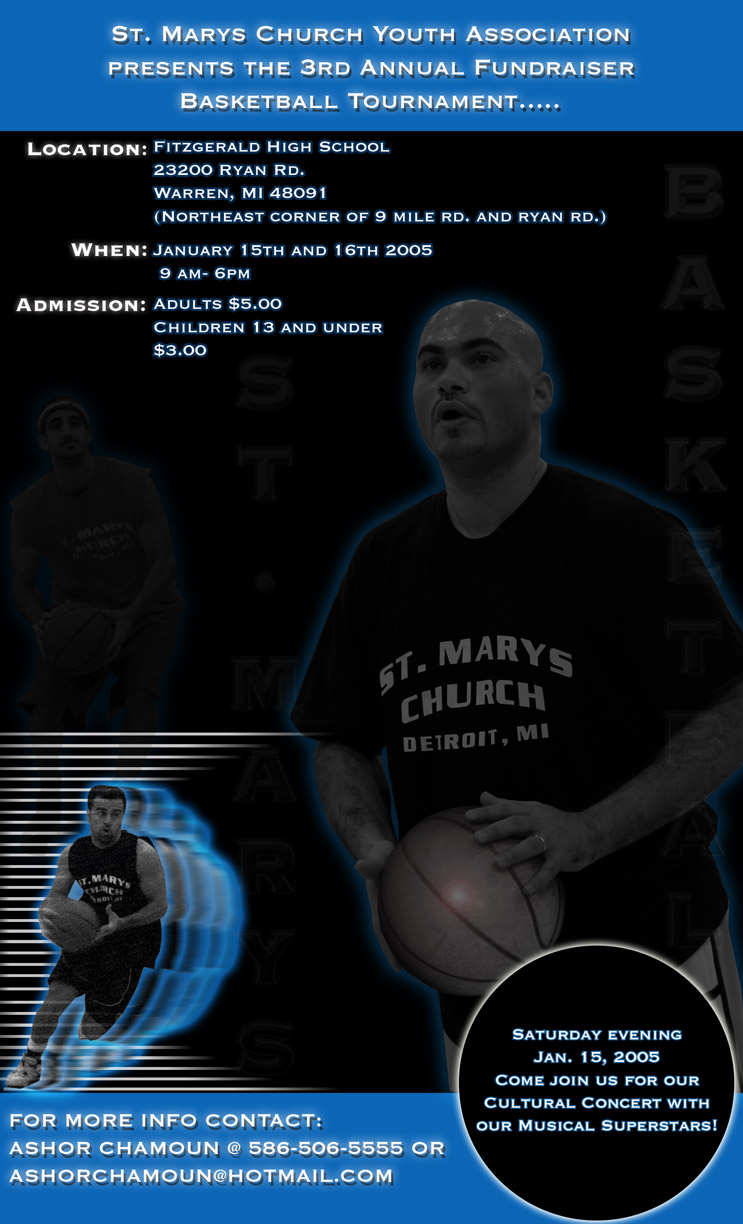 By the way, since 1991 up to this day several millions of U.S. dollars were given each year to the people in the north, especially from the funds of oil for food. Can anyone tell us what was the share given to the Assyrians in the north? They have hardly survived on the fragments left over by the kurds. Has any organization ever complained to the givers of such funds or mentioned in any TV. programs, or the News media? If ADM was and still is involved in the North, can they tell us what was the share for the Assyrians?
Therefore, once again it is this writer's opinion, that the most contagious fragmentation seed of "divide and rule " was spread in the minds of our people in the past, and it is still very active in the present days as a dangerous cancer across the board among our old and young, even within the families. We must ask overselves why we are at each other's throat. Please STOP for a moment and think! I call upon you Dear fellow Assyrians in the Name of GOD and Our Heritage, wake up and face the reality; we have no one to blame except ourselves. Our nation has been brought to the zero level, there are no ifs and buts. If we do not change our attitude and roll up our sleeves, and open a new chapter in our History; We shall be held responsible by our children and the future generation. We shall disappear in the melting pot of the world. This time, our Nation is in real danger, as our enemy wants us to be eradicated.
Please read from the Bible: Issaia: chapter 19 – verses 23 to 25 and you can see that God has Chosen three people: Egyptian, Athour, and Israelites. Out of the whole world God chose the three and Athour is in the second place. What a better example than the Olympic games: all nations participate yet only THREE medals are given – Gold – Silver and Bronze. Is there any more proof necessary.
The problem was and still is that we depend on others to lift us up. When you fall in a pool of mud no one will come to your rescue, You have to struggle and work hard and get up
"Let us remember the golden words of the Philosopher Gebran Khalil Gebran".
The strategy to split the nation was cleverly created in year 1990, when for the first time the slashes were introduced, dividing the nation into three groups: Assyria/Chaldeans/Syriac. The hidden agenda was well planned by our brethren, of the Chaldean Bishops: Sarhad Jammo and Ibrahim Ibrahim, and subsidized by the influence of the Saddam Hussain's funding. Also was innocently supported by some of our learned individuals. The Bishops were anticipating that in due time to get recognition as an authentic entity. But they did not succeed. Recently the three Bishops: Sarhad Jammo, and Ibrahim Ibrahim, from the Roman Catholic Church, and Bishop Bawai Soro of the Church of the East, and Younadam Kanna of the ADM introduced a conjoint name of ChaldoAssyrian just to get the Chaldean Name on the record, so that later on at an appropriate time the Chaldeans will play another role to disconnect their Name from ChaldoAssyrian and demand to become independent!
The question arises: His Grace Mar Dinkha, the Patriarch of the Church of the East has publicly proclaims that he is an Assyrian and the Church of the East is the Assyrian Church of the East. And yet Bishop Soro gets involved in supporting the EMPTY conjoint Name!
The foursome are ignoring the fact that The majority of our Chaldean brethren are against the conjoint Name. They would rather remain Chaldeans.
Furthermore, the letter from His Grace the Patriarch Mar. Delly; and a separate letter signed by the nineteen Chaldean Bishops were addressed to the U.S representative in Iraq Mr. Paul Bremen demanding to be recognized solely by their Chaldean Name as an ethnic entity. In both cases the request was denied!
Then, how come, that we should accept for the second time such a trick suggested by the three Bishops; and supported by the Kurds. (The Kurds are using the old British rule of divide and rule). Please wake up and face the reality.
Let it be known that The Iraqi Moslems, Shi'ai and Sunni, all know us by our authentic Name "Ashooreen", which is the original Name bestowed upon us by God. And the Chaldeans are known by the name Telkaffy. Telkaff is a small town in Mosul, north of Iraq.
Finally, here is another story (I was present at the discussion, it took place in 1944).
An Indian Officer is asking a British Officer: What is the population of United Kingdom, and what is the mileage between U.K and India. The British Officer replies: the population is forty millions and the distance is approximately three thousand miles.
Then the Indian officer asks: how come you are forty millions and three thousand miles far away from India, that you have conquered my Country India of four hundred million population and three thousand miles away from us?
The British Officer replies: We support our Country's interest first, and our religion takes the second place, But you Indians, you put your religions first and your country's interest in the second place. If you can change these positions, you too can regain your independence.
It was Mahatma Ghandi who did that and regained the independence of India.
"Dose this give us an example"?
We need to have an Assyrian Mahatma Ghandi! Long Live Assyria!