In Support of Mar Meelis Zia
Zaya Toma
Australia
I write to you in support of Mar Meelis Zia, the Bishop of Australia and New Zealand.
Fluent in Assyrian

COMPLIMENTARY

1-Year Home Warranty Plan
Home Buyer's Pro Inspection
Fall-Time Cleaning Service

Call for details - Gifts not to exceed $1,000.00 - Provided at the close of escrow.

25101 The Old Road
Santa Clarita, CA
Direct: 661.284.5097
Cell: 661.645.4290
Yahoo ID: LindawithREMAX
lbadalof@sbcglobal.net
My comments are not in relation to the controversial decision by the Synod to discipline Mar Bawai Soro, Bishop of Western California, as I don't have any meaningful information about that decision beyond what was published in your magazine.
However before I continue, I want to make it absolutely clear that I support the unification of our churches and the wider Assyrian community, secondly I would like to commend Zinda Magazine for daring to publish the documents and material regarding the dispute between the Holy Synod of the Church of the East and Mar Bawai Soro. I believe that Zinda is doing the right thing in keeping the Assyrian community well-informed and allowing each individual the opportunity to decide who is right and who is wrong.
My one concern is that the reports on Mar Meelis Zia have continued to be extremely one sided and unbalanced. A number of ALLEGATIONS and RUMORS have been raised against the bishop in past issues and they have never been balanced with the UNDENIABLE accomplishments and contributions of Mar Meelis Zia to the Assyrian community in Australia. I only wish to highlight that under the leadership of Mar Meelis Zia, the Assyrian Church of the East in Australia has achieved the following:
The construction of two churches and a cathedral;
The construction of two reception halls, one in Sydney and one in Melbourne;
The purchase and renovation of a residence in a flourishing part of Sydney;
The recent purchase of a block of land next to the St Mary's church;
The progressive move towards having an English mass, which has revived the church and attracted hundreds of both Assyrian and non-Assyrian youth to God.
An active youth association involved in radio broadcasts, excursions, social and religious gatherings, a bible studies group as well as a seasonal publication; and the historical opening of the St. Hurmizd Assyrian Primary School, the first of its kind in the western world.
It should also be noted that the above list is not exhaustive, nor does it include the churches future plan to create an Assyrian Medical Center and Retirement Home.
Zinda Readers Don't Have a Complete Picture
Fr. Paul Benjamin
Rome
My dear brothers and sisters in Christ, Allow me to introduce myself. I am Fr. Paul (Korosh) Benjamin, one of the 6 students that have been sent to Rome (Vatican) for graduate theological studies.
Regarding the issue of Mar Bawai's suspension by the Holy Synod of our beloved Assyrian Church of the East, and having in mind all that has been said written in the various media, I would like to invite all the readers of this magazine to be patient--and for heaven's sake--to think logically. If the Assyrian Church comes to be damaged, rest assured that Oomta Atorayta will also suffer, because we all know that the only Assyrian institution that we have is the Assyrian Church of the East. Let us not allow the devil to topple our faith, for we are all in the same boat; let us not divide the 'Ark of Salvation' otherwise we will all drown in the surging ocean.
I'm sure that not all those involved, and especially the readers Zinda, have a complete picture of this most critical issue. There are many manipulations which have taken place and not all the truth has been decently revealed.
I would like to add that I have been studying in Rome since 1996 and I know many things which I am certain that most of the readers are not aware of, and these issues and facts most certainly need to be revealed to our public.
Having said this, I would like to invite His Grace Mar Bawai Soro to engage in a public discussion with me; the time, date and place do not matter.
Thank you for your attention and God bless you all!
Bad Timing
Bailis Yamlikha Shamun
North Carolina
The current issue of Zinda is quite informative, albeit distressing. I am saddened by the decision of the Synod of the Church of the East concerning Mar Bawai Soro, whom I admire as a prelate and as a friend. Additionally, and this is something to ponder, the timing of the event could not have come at a more inappropriate time as the date for the Iraqi elections approaches. This was a bad move at the wrong time, and has the elements of an action toward a political goal.

Our people in Iraq are preparing to participate in the December 15, 2005, elections. Lacking numbers to bolster our position, the Assyrian Democratic Movement (ZOWA'A) has successfully managed to put together an alliance of our groups for a common objective. This effort has to succeed if we are to reap any benefits from this once-in-a-century opportunity available to us. There already exist foreign hands covertly doing their share to cripple this noble effort. We cannot afford such malicious attempts from our own people. Mar Bawai has made his position on this issue public and that, apparently, has made him a target.

I hope that there may still be time to remedy this unpleasant event and arrive at a reasonably amicable solution for the benefit of our church and our nation. That is the prayer of this humble son of the AssyrianChaldeanSyriac nation.
Let Me Choose My Own Religion
Nahrin Reihaneh
United States
I have no idea why everybody is asking from Mar Dinkha regarding unity while he publicly announced that keep religious separate from State. Are these people lost? Just imagine you ask the Pope to get united with Mormons or other Christian religions!
Let people be free to worships Jesus and God to any religions they prefer. If you want to make unity, go with political unity not religious. I don't get it. What is your business with people's faith? Tomorrow if the benefit of our nation will be to get united with Kurds, Turks or Arabs then we all have to convert. Isn't it?

Why you are forcing people to convert when they don't want to. It's 2005 and if I want to to make any change to my religion, that is my choice not yours. This is year 2005 and we are all educated and grown up enough to choose our own religions. This is not 50 or 60 or hundred years ago that most of the people were uneducated and there was need to somebody to make a decision for them.

Let people be free to choose their own religions. Different faith is not separating a nation, people who make business out of these are separating the nation. Even God created world in variety. United State is a perfect example to show how people with different cultures or religious can live together with respect and peace. When do you want to open your eyes and learn to respect people's right, faith and belief.

Try thinking Democratic, please.
Things are Getting Clearer Now
Eva Shamouel
United Kingdom
What I find most interesting is how much the Church hierarchy fear this man, Mar Bawai, and seem to want him completely out of sight. Don't they realise that the more they fear him, the more people will
be interested in who he is? If they didn't fear him, they would not try to get rid of him or send him to a new parish on the moon (and would instead give him a verbal slap on the wrist like they did to those clergy who committed truly shameful, 'un-Christian' acts which we all know about). Why do they fear him so much?
Why have they schemed and plotted like the scared and threatened Pharisees in the temple? Is it possibly because what he is saying is true and that he has the support of so many people - that he is daring to say what many of us are thinking? Is this the real danger? Is it the fact that he has aroused an interest in asking theological and socio-political questions which have so far been brushed under the carpet, but if addressed, would help unite our people? Are they afraid of unity? Why? Is it such a dirty word? Who has the most to lose from our church and our people becoming united and stronger? Things are beginning to become clearer, aren't they?
I have just read about this, most humble yet learned man, on the website which some of his young parishioners have created (www.marbawai.com). I suggest your readers visit this site if they
want to see what all the fuss is about and make up their own minds.
Personally, I am simply quite jealous of the people of San Jose for having a Bishop who is so in tune with them - particularly the young. He seems to be a real gem and has one of the warmest and most sincere smiles I have ever seen. Apparently, as part of his 'punishment', he was given the option of immediately relocating to Iran to be responsible over the dioceses of Iran and Russia.
Is the Synod saying that the Assyrians of Iran and Russia are inferior to those in California? This is laughable. Either they deem him fit to be a Bishop or not. They are simply choosing to send him to the heart of Islamic fundamentalism in hope that he will be silenced and have no political influence. Do they not realise that ideas cannot be silenced?
What would we do without Zinda? Thank you for your brave journalism and for bringing to light the scandalous injustices against someone who is quite clearly beloved to all who know him. Every time I think I've seen and heard it all another issue rears its ugly head as the layers and layers of scandal are exposed. You have helped to mobilise support for him and given a voice to those of us who do not feel that it is blasphemy to question our priests and our Church, but rather it is part of our religious duty. Indeed, all I have seen from Mar Bawai's speeches and letters is love for his Church. A love hindered
by corruption or personal gain. But a beautiful, pure and Christian love combined with a love for his 'oumta'. He is a visionary at a time when our future looks so bleak - we should be so grateful for him.
This is nothing short of a witch-hunt influenced by the age-old enemies of our nation. Everyone knows who they are. Mar Bawai may be silenced, but he has planted seeds in our hearts and minds which will grow and flourish. Just like Christ did.
There have been a lot of bible-quotes flying around and I am usually reluctant to do it myself, but one cannot help seeing the startling parallels in our lives today: "The scribes and the Pharisees sit on Moses' seat; so practice and observe whatever they tell you, but not what they do; for they preach, but do not practice. They bind heavy burdens, hard to bear, and lay them on men's shoulders; but they themselves will not move them with their finger. They do all their deeds to be seen by men; for they make their phylacteries broad and their fringes long, and they love the place of honour at feasts and the best seats in the synagogues, and salutations in the market places, and being called rabbi by men. But you are not to be called rabbi, for you have one teacher, and you are all brethren. And call no man your father on earth, for you have one Father, who is in heaven." [Matthew 23:2]
Judge A Person By His Accomplishments
George Malko
California
In the past few months you have spent most of your time and energy on our churches rather than focusing on the homeland. Isn't that what our enemies want to see? As a respected Assyrian media, Zinda should not take sides and instead provide some fair and balanced information to its readers.
It is definitely not fair to publish articles in every single issue of Zinda accusing one group and linking them to Kurds while praising the other just for the message of unity. Don't take me wrong. I strongly support the unity ideology both at the church and nationalistic level. However, you should judge a person or a group not just by a single unity message but also by their accomplishments. Do you know of any accomplishments of the church in San Jose?
You never write about their six figure salaries, luxury cars, executive suite, expensive furniture (not to mention a plasma TV), or their first/business class flights. Most of their respected members have either left the church on their own or were forced to leave. Did you know that a young Assyrian Shamasha-to-be was not ordained because of his parents disagreement with the church in San Jose? A man of God should forgive and forget, live a simple life, and provide service to his people. But maybe San Jose is an exception!
AUA & the Synod of the Bishops
Samuel Saro
New York
Can you please enlighten us with regards to the role that the Assyrian Universal Alliance played in the decisions made by the latest Synod of the Church of the East? The AUA, which was implicated in the assassination of the late Patriarch Mar Eshai Shimun, has turned into one of the most corrupt Assyrian organizations in existence and from all indications, there is an unholy alliance between certain bishops and the AUA.
The Problems of This Nation
Alfred Alkhas
California
The Assyrian nation is confined into a small box of the following three 'sacred' and 'holy' axes of national interest and for reasons completely different from those announced to the public.
1. The glorious ancient history of the great Assyrian Empire that ruled and dominated for long centuries the whole of Middle East, a region which was by itself ruled before and after the Assyrians by several other people as well whether being invaders or from the same region.
2. The uniqueness of the ancient language 'Aramaic' which is also called 'Assyrian' that was the official language of the whole region for long centuries.
3. The Church of the East glorious history that was equal and even surpassed the influence of the Roman Catholic Church at certain times along the history of this church. A church at which certain times was completely Catholic in its domination that extended to the Far East (China) and to include all types of ethnicities lived within that vast area.
Let us see what happened to these three 'sacred' and 'holy' axes:
The Assyrian Empire naturally diminished as same as all other empires that ruled in the region. However, the problem was provoked when we claimed being the ancestors of rulers of that glorious empire and yet we are unable to even have one small town under our control. Not like many other people in the region or around the whole world who once had empires and now shrunk to rule at least their own countries.
The 'Aramaic' language was used by the Jews and by other people in the region as well. Furthermore, this language evolved by time into new different dialects, including Arabic, and therefore lost its uniqueness for being used by one single people. In addition, the Aramaic language lost its domination in the region as well and gave control to other languages such as Arabic, Farsi.
The Church of the East gradually shrunk and lost its domination in the region as same as the Assyrian Empire and the Aramaic language did before. However, the church was able to stay alive by its faithful and thus was the Aramaic language maintained in the church by the people and was preserved as a lateral product of preserving the church itself. Yet the church suffered from other problems of multiple successive divisions along its history. The church, as a result was split into several smaller and less effective fractions. Furthermore, some of its faithful even changed faith and merged into other western churches when their missionaries invaded the region.
What does all this mean?
It means a lot of things all of which are not pleasant for any people who loses grounds of domination in all these vital aspects for any successful society.
Therefore and as a direct expression of rejecting this bitter reality, new mentality emerged in the nation in order to change the thinking on both the religious and the secular dimensions. Political parties emerged to take control of the situation from the Church as it failed to achieve any progress on the national level. Of course this was the greatest challenge of all times because it was taking the last grounds of power and control from the church on its own people by its own people.
At the same time, new 'liberal' approach has been adopted inside the church itself as a result of its long suffering from isolation. The Church of the East has suffered for long centuries of isolation because of its controversial faith that was connected to Nestoros for which it was even accused of heresy for the last 1500 years. As a result, many attempts were made by the church Patriarchs and his Bishops to approach other churches and regain the natural position of the church in the Christian community. The latest attempt was initiated in early 90s and lead by the current Patriarch Mar Dinkha IV to reconcile and resolve the differences with the Roman Catholic Church.
However, unfortunately both these political and religious reform attempts were challenged forcefully by various internal influential powers or the 'conservatives' wing who wants not only to keep the same mentality of the people stick to that of first Christian centuries but even some extremist would go further back and worship god 'Ashur' believing that turning into Christianity was the reason behind the tragic collapse of the great civilization of the Assyrians.
The political reform movement was defied fiercely by the 'conservative' secular and religious groups. The reasons given to the public were mainly because the reformers were negotiating the future of the nation with the 'oppressors' of the nation and the occupiers of the Assyrian homeland, a 'red' line that should never be approached. The other non spoken reason was trying to take the control on the historic lead from the church and obviously these are two 'red' lines that no one has the right to approach or cross.
However, the reform on the religious front was much more interesting because it was not only challenging the power and the influence of the church on the public but also calling for its merger or reunion with the fractions (sister churches) of the same ancient Church of the East and that was another wider 'red' line that must not be even approached.
The conclusion is as simple as we are witnessing now; a nation that is split between the two major effective and powerful wings, i.e. the 'modernizers' and the 'conservatives' and of course there is in the middle always the third part, or the silent majority, who are watching the developing events with sadness and bitterness praying to their God to bring peace and love back to the nation.
The first group 'modernizers' wants to open all doors and accept thoughts of reform in order to play better effective roles in their respective societies on both religious and secular domains. Eventually this 'liberal' approach could lead to lose or change some of the cultural traditions as a direct result of contact between various communities and people, a point that is fiercely challenged by the 'conservatives' group who wants to keep everything intact even the ancient language that is used in the Sunday masses of which 90% of them, not mentioning their kids, don't understand!
Ironically on the other side, the 'conservatives' won't even admit that they are gradually loosing grounds with respect to their influence on the new generations in the church and at their own homes as well. The new generations are eventually and gradually merging in the surrounding societies and distancing themselves from these bitter conflicts looking at them as irrational arguments and unable to understand. On the other hand, ironically and at the same time, the 'conservatives' would justify for themselves what they denied for others 'liberals' in terms of their attempts to approach the same 'oppressors' and 'occupiers' negotiating the future of the same people and the same land of the same nation.
Indeed it is tragic situation but we must be brave enough to admit and face all the facts in order to find the proper solutions and to resolve this destructive internal conflict that is ripping our nation apart. We must also remember that all reforms in all nations and in all aspects of life faced this same situation at their first steps where they were faced with vigorous attacks and fierce resistance of any change.
Nevertheless, it is quite interesting to watch and see how this historic shake in the Assyrian nation is developing and unfolding.
The Church & Politics
Eric Sap
Texas
I find your article very interesting and as always controversial. You list a wealth of information that I find surprizing since some of the facts you list here are not public knowledge to the masses. This to greater extent make me anxious to read your commentary and also respect your views. However this is not always true. Sometime you make comments that do not always make sense to a person that knows Iraq from its aspects. I also find your article sometimes uncontiguous in nature. I do not see solid connection between the topics you are trying to link in order to draw your bigger picture.
I have few comments about your article I hope it will help enriching those issues in reader's mind:
1. The Golden Ideology and the AUA:
The AUA was incepted by the Youth Association of Iran (Sita Sapraita). In the early 1970s during the visit of Malik Yakoo Ismail to Iraq accompanied by his swift and survivalist son Zaya. As some of honorable readers know that Zaya has managed to arrange and mediated for the visit of an AUA delegation to Iraq while his father was an official guest of the government. It is thought at that time the Iraqi government has penetrated the AUA. Either by paying money or gaining the support of key AUA officials. etc.
Also as the Assyrian masses migrated to the west from all over Middle East they brought along their native ideologies. Once they settled they started to practice those believes in the new environment. Some of them turned Communists, Baath, Kurdistani and Arab nationals from Syria and some stayed assyrian nationalists.
The AUA failed to manage the infiltration of this ideology diversity due to lack of thinking cadre, rapid
expansion due to massive migration and also lack of strong Assyrian national agenda.
After that the AUA split. The AUA split by design or due to ideological differences into 4-5 groups
in addition to the formation of new groups such as Bet Nahrain, etc.
The "main stream" AUA today is so fragile with ailing leadership that it cannot make any moves. The AUA is struggling for own survival. The AUA cadre of the 1970s and 1980s switched in the 1990s in masses to join the new star -the ADM- to take top posts and be part of the new era. All those at the Assyrian Clubs or the Youth Association in Chicago and california started to support the ADM.
Hence it is not true to link the ideology of the 1960s to events of the 2000s as the organization and its era faded away the goals of the 1960s are dreams of the 2000s. The AUA even lacks any presence in Iraqi politics.
Mr. Bet Kolia of Iran is not enough to drive the agenda of the AUA. He could not establish any foundation in Iraq in the last 15 years. Actually he has been regular ADM guest.
2. The Assassination of Mar Eshai Shimun:
It is a true fact that Mar Eshai Shimun was the victim of the Middle East politics. He was the 1000% hero and hope of all Assyrians despite their faith and affiliations. He was the single leader polarizing the nation. His elimination was the last nail in the assyrian nationalism coffin by eliminating a unified direction to our national cause.
Mar Shimun was invited to Iraq (before the Malik Yako visit - above) by the central government to form an Assyrian army to fight the Kurds in the north, as the central government was unwilling to launch a war in mountains.
Mar Shimun denied that request. His reply to the Iraqi government was: The Assyrian would not form a sole army and their percentage in the Iraqi army should reflect their population percentage in whole Iraq and not more.
The government later invited Malik Yako and Zaya (his son). Malik Yako was told by Mar Shimun "not to touch the nation". Assyrians are advancing, students attending universities. Do not touch it. Malik Yako was then killed in Baghdad, however his elder Son Zaya whom till this moment puzzled many people as to how he maintained balance between Syrian Baath and Iraqi Baath.
When Mar Shimun arrived to Baghdad there were at least 2 Million people from all over Iraq pouring into the Airport and the road leading to the presidential palace. People marched on the streets for miles. Iraqis that are in their 40s+ can tell you more about it. THAT MARCH BROUGH ABOUT THE ASSASSINATION OF MAR SHIMUN. That is what many believe.
That march puzzled and surprised many including the then president of Iraq who immediately asked Mar Shimun: "Are these people all supporting you"? It showed in plain image the level of support among the masses for their deposed leader. Others such as the British and Israelis may have viewed him as a threat to the oil rich Iraq. That was a factor in in Iraqi politics considering the Kurdish situation at that time.
There is no doubt the assassination was desired by Iraq, but for sure the planning part was beyond the capabilities of Iraq. Mar Shimun was assassinated on two stages:
1. Getting him affiliated with a woman based in UK
2. Assassination.
The first stage was crucial to the completion of the second stage. It stripped him off his dignity among all Assyrians making him an easy target for assassination. A sophisticated planning like that could not be carried out by the Iraqis by themselves considering their way of assassinations.
It is possible the British or maybe Israel planned the task. That part remains puzzling until this day. However the part that both leaders died as a consequence of their visit to Baghdad within same proximity of time remain a true fact including the assassination later of Mar Youalaha of Barwar (poisoning) by the Iraqi Intelligence.
3. The role of Mar Dinkha in the assassination of Mar Eshai Shimun:
There are no evidence that Mar Dinkha is involved in the assassination. Mar Dinkha flew to the US to conduct Mar Shimun's funeral. He maintains strong ties with Mar Shimun's immediate family and he pays regular visits to them in California and is always welcome. Also Mar Dinkha remains the sole keeper of the Shamoonite ideology as put by the late "Malik Yousif Khoshaba" so how could he act on that. In addition, linking the events at the bottom of item 2 above should provide sufficient evidence of the scenario in place.
4. Linking the ADM to the Mar Bawai ordeal is also lacking lots of credibility. First of all the newly
composed name of "Chaldo Assyrians" is a true fact. It is being rejected by majority of Assyrians or Chaldeans. It is only accepted by the ADM cadre and especially only during local rallies. The ADM and supporters barely form 5% of the masses. Other groups did not buy that idea, neither did the churches. The problem of Mar Bawai is deeper than that:
Mar Bawai was hand picked by Mar Dinkha in 1986. Mar Bawai became influenced by the Catholicism during his 18 years tenur in the sea of Rome. He pushed the church very hard to unite with the church at any cost. Paying no regard to any circumstances or backfire. This proposal was rejected by many as they saw loosing the church own sovereignty This same sovereignty is what Chaldeans envy the assyrians and try to use the Assyrian dialogue with the Catholics to gain some soverignty I personally heard this from Mar Bawai. We can elaborate further on the topic of the Chaldean interest in Assyrian dialogue with Rome.
As Mar Bawai was delegated to the dialogue he misused the responsibility entrusted into him. He told the Chaldeans what they wanted to hear -the Church of East is willing to join the Catholic sea-. On the other side he told the Assyrians what they also wanted to hear -the Chaldeans are willing to disengage with Rome and join Church of the east to form the "Glorious united Church of the East-.
Both groups believed him and he continued with this two sided mediation until the Beirut Synod. During the joint Synod of Beirut in 1998 between the Assyrian and Chaldean bishops the unity subject was brought to the table. It become apparent that each group was told a different story. This was an embarrassing moment to Mar Bawai who was willing to resign from his post right there in Beirut and caused lots of friction with other bishops. His situation was mended by Mar Dinkha to resolve his differences with other bishops (at least on the surface).
Due to this miscommunication, the dialogue took a set back.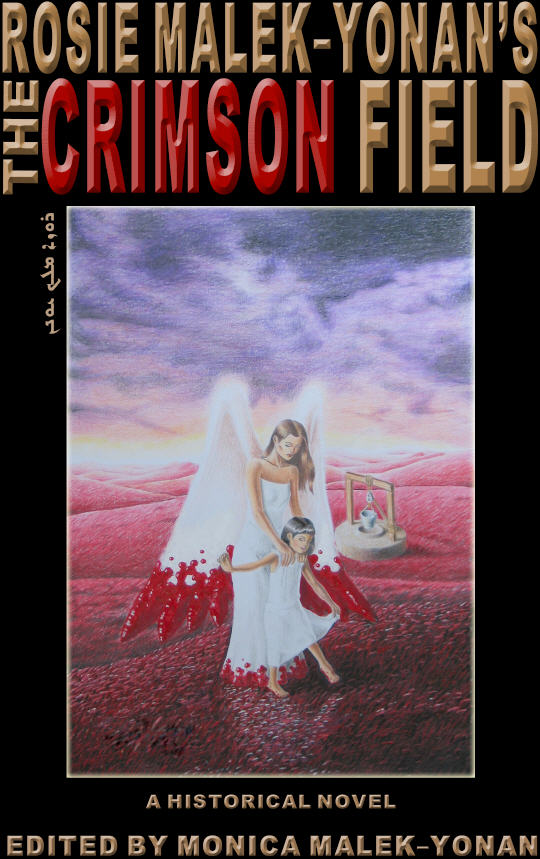 Tour Itinerary
November 27, 2005 - 11:30 a.m.
After Holy Mass - Breakfast Reception and Book Signing St. Paul Assyrian Catholic Church of the East
2003 Raymer Av., Fullerton, CA 92633
December 17, 2005 - 7:00 p.m.
Book Signing - Mar Addai Church Christmas Party
Assyrian American Civic Club of Turlock
2618 N Golden State Bl
Turlock, CA 95381
December 11, 2005 - 10:15 a.m.
After First Holy Mass
12:40 p.m. after Second Holy Mass
Book Signing - St. Anne Melkite Greek Catholic Church 11211 Moorpark St.
North Hollywood, CA 91602
December 18, 2005 - 11:00 a.m.
Book Signing - Mar Zaia Assyrian Catholic Church of the East, 1457 Mable Ave.
Modesto, CA 95355
For More Information Click Here
This tells the readers that Mar Bawai did not take this business very seriously. This is not a small topic to deal with two synods. It is the first time in my life time to hear or read a lie being uncovered at a Synod. This tells the readers that Mar Bawai has no respect to the Church of the East and its faith. He lied to get his agenda through.
During the last few years, Mar Bawai "The educated" lost respect to many of the senior bishops in the church. This became very apparent during his repeated visits to the Patriarch in Chicago. He backstabbed the same bishops that chose him and shaped him up.
After the Beirut synod Mar Bawai felt helpless and lost the trust and confidence of all. Mar Bawai started to mobilize public support to generate backing for his weak position. His best bet was use his brother in-law (the Shamasha) who is working with some construction investors in Iraq to ally with the ADM. As you know the ADM is highly interested in such projects which involves millions of dollars in cash and as you must have known by now that the ADM only deals with cash. They do not take rice bags or medical supplies. The ADM used their media channels in the US to strongly support his case. The ADM is also using this high profile case in its media circus in order to mix the cards in the upcoming Iraqi election. I am not sure why but maybe an ADM representative could answer that.
Mar Bawai was elevated on 17 October 1986. He stood before 2000 people in a Church in Chicago reading his oath of allegiance and obedience to the Church faith, Synod and laws. Many people still have that piece of evidence on tapes.
Here you see him today challenging the synod and using cases of other bishops to "poorly" justify his own mistakes and rejecting the agreements of the Synod and disengaging his dialogue with the Synod. These agreements were reached by 11 votes against 1. Can we say the Synod is unfair? Or Mar Dinkha is not fair? It seems that Mar Bawai lacks respect to the Synod and Assyrian religious tradition due to his catholic favoritism It is all due to the intensity of Catholicism that he has been nurturing in for the past 18 years.
Mar Bawai was mentored by Mar Dinkha and was his right hand person for the last 18 some years. He was raised to become the next patriarch. It is shocking to all that Mar Bawai is rebelling against the same church that raised him.
Mar Bawai is nobody if he leaves this Church. He will lose all the prestige and recognition that he has gained in the last two decades because he globally represented this church. Who is he going to speak on behalf in the future? Do you think Rome would respect him the way he had been respected?
Mar Bawai should learn from history and not repeat the history. Those that split from main stream church before, at the end they lost and were sorry and we all lost them and we also were sorry. There is no victory here. This business he is in is spirituality which means a clean conscious. I cannot lie to my conscious. Do not get misled by politicians. The late Mar Toma Darmo was very sorry at the end. When he realized that even his closer cousins were not visiting him while in Baghdad. He was surrounded by politicians who were after their own gains and agenda. After the anger and the tension
there is always piece and relief and review. That is when the mind will make sensible decisions. We do not want Mar Bawai to regret. The Church was the only one that raised him to were he thinks he reached. The believers of the Church expect him to build the glory stone by stone. It was their (single dollar) donations that paid for his growth and study.
5. Regarding your previous article about Nochia connections. Please make the following corrections:

1. Mr. Praidoun Darmo is from Gangachin (Similar to Sargon Dadeshoo)
2. Rev. Gewargis Toma is of Barzani background
3. Rev. Antwan Lachin is of Barzani background
4. Mr. Pnuel Hurmiz is also of Gangachin background
5. Rev. Samaan Dawood is of a different tribal background.
6. Rev. Toma Toma is also of Barzani background
Hopefully this will briefly entertain your prestigious readers.
Church Promoting Unity
Sargon Levi Gabriel
Canada
All the Assyrian great leaders, organizations and movements of the past have had one thing in common; they were trying to unify us behind a common goal. Unfortunately no one tried to unify our people in Iraq to gain our rights in the new Iraqi constitution. Thanks to all Assyrians that did not raise their voices against the ones that spread disunity.
Most of us go to church to find unity. Unity unabashedly focuses on and celebrates the original blessing, emphasizing the divine potential with us. During our prayers we condone praying with our enemies. When all of us stand together before God, God has an interest in us, but when we do not stand together, God has no interest in us. This is what happened when the Iraqi constitution was written. God turned His back on us.
The importance of unity is something we must always keep in mind. Expressing extreme opinions may win us headlines, people may listen more, as it is happening today on Assyrian TV's, and Radio stations but the prize is polarization and disunity.
Unity is committed to spiritual empowerment of our Assyrian Nation, to be of one heart and one mind, at these crucial times, but I am sorry to say we are promoting haltered among ourselves. It seems that no one knows that unity stands for love in the presence of hatred, for peace in the presence of conflict, for forgiveness in the presence of injury. Unity honours God almighty and our saviour Jesus Christ. One cannot be a Nationalist without believing in God almighty and our Saviour Jesus Christ. Believing in God is to abide by His laws. You break one law you broke them all. Greediness, profiteering, selfishness and sexual urge and malice acts are against the God's will, the teaching of our Assyrian Church, are bad manly qualities, and unacceptable ethically or morally.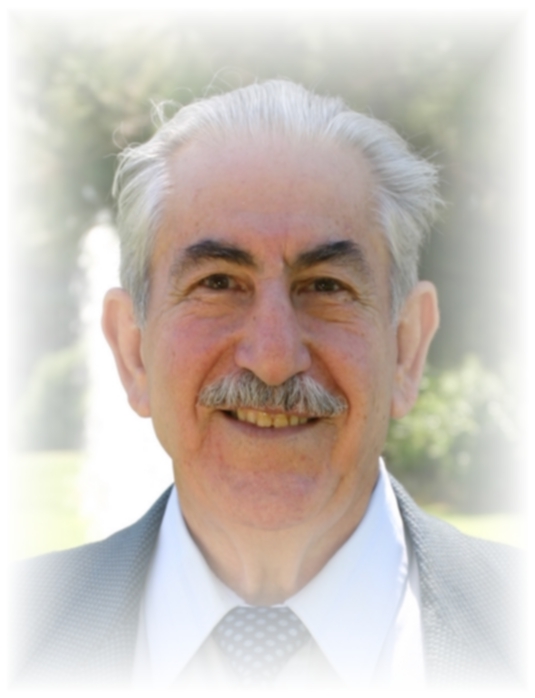 Modern Assyrian Language Guide
Volume I
by
Tobia Giwargis
(209) 667-6697
88 Pages
U.S. $20.00 / International $25
(includes shipping)
To Order Your Copy Contact:
Assyrian Club of Urhai
Education Committee
P.O. box 577762
Modesto, CA 95357 USA

The Catholics Patriarch of The Holy Apostolic Catholic Assyrian Church of the East, His Holiness Mar Dinkha IV, as the successor of Shimoun Keepa, is the perpetual and visible principle and foundation of unity of both the Assyrian Bishops and of the faithful. He must stop self-abashing acts on the screen that is destroying the Church credibility. The only beneficiaries of such unmannered shows and acts are enemies of the Assyrian Nation. Even the promoters of such shows are loosing their support among our people. They are people that do not believe in unity but in divide and conquer. They are the self-proclaimed petit leaders.
Machiavellian is behind all such undesirable and self-destructive acts. A wily schemer with cunning duplicity and bad faith is in drivers seat. The legitimacy of the Assyrian Church has crumbled and the structure for credibility has disintegrated. Distrust overrides confidence and Assyrian scrutiny is replacing blind loyalty.
Wily schemer's most vicious efforts are to annul the power of The Catholics Patriarch of The Holy Apostolic Catholic Assyrian Church of the East, His Holiness Mar Dinkha IV, so he will be in control of the Assyrian Church and the Assyrian Nation. Most of the Assyrians and men of the cloth of the Assyrian Church are following his sleazy attempts blindly. The spiritual essence of the Assyrian Church is like a tree, whose sap is healthy but is overgrown by parasites.
The Assyrian Nations problems are problems without solution, due to many petit self proclaimed leaders and the wily schemer that want the control of our destiny. The leaders of a nation receive the right of authority through the consent of the people. Neither the self proclaimed petit leaders and the wily schemer have.
What a poor, and uncertain dying world is this. What a wilderness in itself. How dark and how isolate our world has become without the light of the Gospel and the knowledge of Jesus Christ our saviour. It does not appear to most of us in a state of nature, because we are there in a state of enchantment, the magical lantern blinding us with splendid delusion.
We admire strongly His Grace Mar Bawai and owe him a deep gratitude for his courage, for his valour, for his strength, and for his commitment to our Assyrian Nation. who believes strongly in God and in our Saviour Jesus Christ in our Christian faith, and in our Assyrian Nation and have broken no God's laws, since he was consecrated as a Bishop. He is a charismatic advocate of peace. In his sermons one can notice the extraordinary power given to him by the Holy Spirit for the good of the Church, the Assyrian Nation and the entire world. He is full of love for and goodwill toward the others. He is kind and helpful toward the needy and those that are suffering. He is benevolent, a true and perfect person. Because of his grace, we are better persons. We thank him for his endless wealth of wisdom. It is indeed gratifying that His grace is giving so much of His energy, talent and time to promote unity among our Assyrian Nation and is inviting all to do the same by seeking the intercession of our Saviour and Lord Jesus Christ.
I was aghast when I found that such heinous article exposing the financial and sex habit one Assyrian bishop on the Internet. The same bishop now judges His Grace Mar Bawai. Our enemies were celebrating the triumph that they had finally achieved. It is creating more division in the Assyrian Church and more abashing. I was in Chicago in September of this year and I heard more dissatisfaction with the Assyrian Church that I have ever heard before, from our educated Assyrians elite.
Today the divisive forces are creating disunity among us. Our denominational differences, our tribal affiliation, and struggle to form ourselves into a nation, we have once again reached another such historic juncture. The external forces and the internal events shaping the geography fortunes, and the political layout of our Assyrian Nation demand a more cohesive and powerful leadership in the Assyrian Church. We must work together to unite. Just observe what happened in Chicago, IL. MOTWA. The united front won easily the election. What does this mean to the rest of our people? This was a very strong message sent to the opposing party. Unity is important.
Preaching of Jesus Christ to His disciples," Verily, verily I say unto you. Whosoever commits sin is the servant of sin." " As You have sent me into the world, even so have I also sent them into the world? And for their sakes I sanctify Myself, that they also might be sanctified through the truth." " I in them, and You in Me, that they also may be made perfect in one, and that the world may know that You have sent me, and have loved them, as You have loved Me." That example is for our clergies, Bishops and all consecrated persons dealing with Church. Love each other and be ONE, UNITE. There might be misunderstandings but they mustn't be exposed on TVs or Radio Stations, and the correspondence between Church authorities must not fall in the hands of unauthorized persons. Whom we are pleasing by such acts, beside self-proclaimed petit leaders?
All Assyrians were hoping that some fruitful decisions were to be made during the synod meeting in Chicago, IL. No more abashing TV shows. Every bishop has different vision about our Nation. But unfortunately it turned out to the worst.
We must also remember that no single group or single person can have monopoly on The Church No outsider should monopolize The Assyrian Church. The correspondence between His Holiness and the Bishops must be confidential. How come every individual has a copy of the confidential correspondence? Such decisions were urgently needed to be taken at that Synod meeting. But unfortunately it was unsuccessful.
I myself am a strong Assyrian Nationalist but looking at the situation of today in Iraq we should have compromised. To me when one compromises one looses. But we had no choice to gain a safe haven in what is an Assyrian enclave.
I Support Mar Bawai
Shalim Shabbas Tatar
I support every step and measure that His Grace Mar Bawai Soro is taking concerning our church of the East and his actions. Thank you for the great job you are doing.
Wilson Eashoian
California
Thank you for your informative article about the Mar Bawai Soro and his personal crusade about corruption in the Church and his love for his nation. All I can say may God bless him and people like him for taking on the Church Mafia. If Mar Bawai Soro loses this battle, we all will loss. We have to support him anyway we can. I am sure he speaks the truth. This is our fight, crusade and survival. For centuries we were run by corrupt self-centered, cheater and liar leaders. It is good to see there is a revolution in the Church and the public. Our people have become courageous, smart, and demand accountability. I support him anyway I can.

If all those documents regarding Mar Miles are correct, then he must resign and walk out of Church. He was very slick turning Mar Dinkha's 29th years service to a quick $100K fund raising. Keep on education our people.
Are Churches in Iran and Russia Inferior?
Youel A Baaba
California
The 10th Holy Synod of the Assyrian Church of the East held in Chicago between 10/31/05 and 11/7/05 has decided that His Grace Mar Bawai Soro, Bishop of Western California has broken the canons of the Holy Synod and therefore, he has been suspended for not selecting one of the three alternatives offered to him.

Giving the Holy Synod the benefit of doubt and accepting that His Grace Mar Bawai has violated the Synod and failed to comply with its requirements, my question to the esteemed members of the Synod is as follows:

If Mar Bawai is not fit to continue his services as a bishop in California, what is the logic of justifying his appointment as bishop of Iran and Russia? Are you implying that the members of our church in these two countries are inferior to us here in United States of America?
The Rise and Fall of the Assyrian Democratic Movement: Is it Too Early to Write the Epithet?
Jonathan S. Davidson, M.D.
California
The Assyrian Democratic Movement (ADM) gained international prominence by presenting itself as the champion of the Assyrian people in northern Iraq. Imposition of the no fly zone allowed for further growth and expansion of it's activity. A fundamental decision by ADM sought to replace the AUA and other prominent Assyrian organizations as brokers of fund raising activity. Creation of the Assyrian Aid Society allowed ADM leadership to effectively compete for sources of fundraising. Infiltration of the Assyrian American National Federation and the eventual recent takeover was an additional step in completely dominating the Assyrian political spectrum.
The ADM political platform forged by the necessities of the Assyrian demographics and Iraqi political and security environment, was exported to the international Assyrian community. This proved to be a grave error in retrospect. Alienation of many sectors of the Assyrian community by the use of a combined name allowed media outlets to destroy the credibility of the ADM. The ADM has not been able to mount a credible defense of it's position in part secondary to use of mediocre and ineffectual TV personalities.
Pervasive criticism of the combined name in the Assyrian satellite programs made support of the ADM platform by other groups a risky proposition. Growing arrogance of the ADM increased hostility towards it's leadership and membership in the media. Non secular Assyrian organizations, among others, viewed the rapid expansion of ADM fundraising activity and political power as a threat. It became evident that the ADM sought to dominate all aspects of Assyrian political , nationalistic and financial activity.
A significant milestone in the growth of ADM has been the recruitment of our most educated bishop ('The Bishop') . Use of the Bishop by ADM afforded it the possibility of influencing the loyal followers of the church. The 'trial balloon' of the combined name was championed by The Bishop and initially supported by the Patriarch through his silence. The backlash against of the combined name made further support by the Patriarch not feasible. Collapse of the negotiations with the other church required The Bishop to express his unwavering loyalty to the Patriarch and the church doctrine.

The growing ADM power and the Trojan Horse/Virus (produced by the competing church) which was growing in the church had to be dealt with. As history teaches us often the number one and the number two in an organization experience the phenomenon of 'betrayal and assassination'. As we see with Caesar and Brutus, Hitler and Ernst Roehm, Elijah Muhammad and Malcolm X. In the present case the Patriarch felt betrayed by the Bishop and therefore the Bishop was assassinated, i.e. politically. Loss of the Bishop by ADM and alienation of the Patriarch signifies the beginning of the decline of ADM.
Greece Not Voting?
Korkis Isaac
Greece
I've lived in Greece for a long time as are many other Iraqi people abroad. I am Assyrian and there are many Assyrians here, including the office of Zawaa. But unfortunately we were not able to vote vote before. I read in newspapers that they have included all the countries for election except Greece.
I wonder why that is, because we do not belong to Iraq or that we came from another land? I hope my voice can do something. Greece was the first country that had democracy before Sweden, Holland, or etc. So where do we from Iraq stand on this? Does this mean our voice is gone for ever?

For specific information on Iraqi elections and Out-of-Country voting visit the following links:
Independent Electoral Commission of Iraq
Iraq Out-of-Country Voting Program
Administration and Cost of Elections (ACE) Project
Iraqi Election Information Network
The Embassy of the Republic of Iraq

Link to AINA
Joseph Danavi
Chicago
I am very happy and proud of Zinda Magazine. You and your staff abide by the integrity of fair and balanced journalism. However, it is sad that you have a link to the AINA forum, where, recently, certain viewpoints on Mar Bawai posts have been censored. I have posted a variety of posts along with friends on AINA in regarding the truths and of Mar Bawai and his various positive accomplishments and they all have been deleted. After a no response from the Admin, I am asking you to investigate the fairness of a forum whose mission is to harbor the thoughts of Assyrians. I understand that personal attacks and other degrading behavior and language should be censored, but when those types of posts are not deleted and innocent viewpoints are, I can only urge you to reconsider your link with to such a forum.
You should only direct your viewers to honest sites like yourself, not one where their ideas can be censored. So it seems that only one side is being presented at AINA forum, but, in reality, I am wondering how many others have posted a different viewpoint that also have been censored.
Thank your for your time and understanding.

Praises for Zinda Magazine
Polous Gewargis
Illinois
You are doing a wonderful job by getting the truth to everyone around the world in a very short time. Please continue on your path and God will be with you along your way.
Sargon a Odishoo
Nevada
Until majority of the Assyrians elect a proper leadership to form an international Congress to create an Assyrian provisional government and to make decision on behalf of Assyrian nation, every self-made supposed leader will put Assyrian people in extreme danger. Nobody has been authorized to speak or have meeting or have a shady deal with any non-Assyrian leader in Mesopotamia.
Our present media initiated this secret mission. Until now nobody dared to take any step. Dignified Zinda and other media, also the majority of the real sons and daughters of Ashur will help to accomplish this to bring about the Assyrian provisional government.
zCrew, you are great!
William Aprim
Illinois
Words enough cannot explain the motives behind this simple way of expressing our gratitude and appreciation for the noble, holy and enlightening news that Zinda Magazine is floating our homes. Your magazine has contributed, beyond any human ability, to focus on the real issues confronting the Assyrian National interest, today. You have been able and successful, thru your intelligent wisdom, to open the eyes of many people who were unfortunately swept away, only because of their firm and blind focus on their religious faith. Today, people are enjoying this " New beginning of our dark end" despite the upheaval created by the Assyrian Church Synod decision.

God bless you and your tireless staff for the immaculate service to your nation.