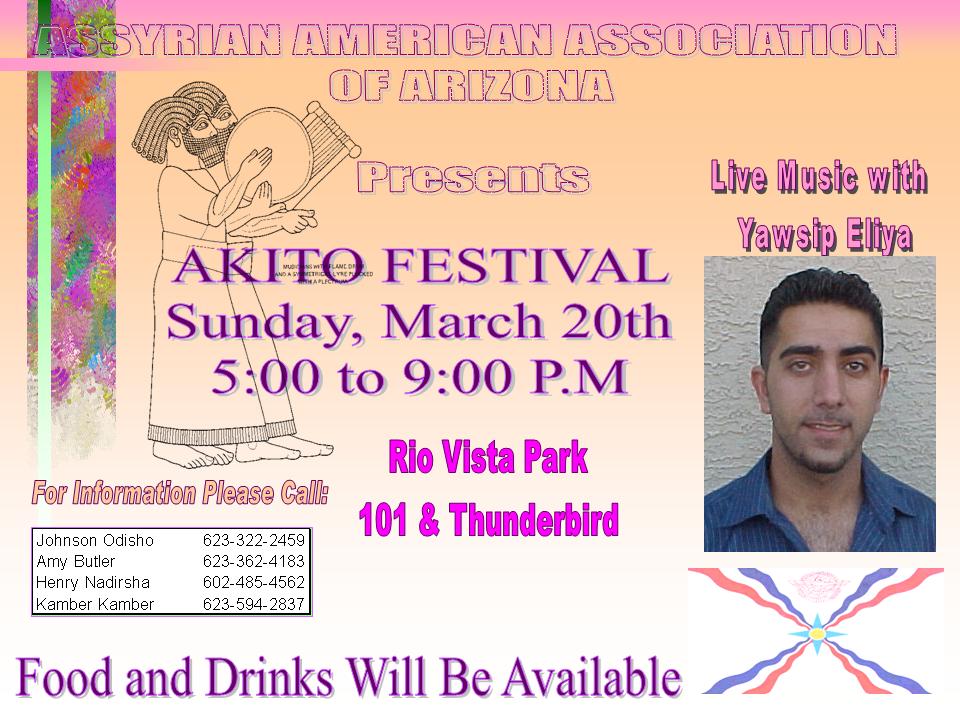 The Fate of Kirkuk
Turkoman Front Signals a New Approach to the Kurds's Federalism Demands
Courtesy of al-Houra &
The Institute for War & Peace Reporting
By Soran Dawde in Kirkuk, Iraq
After losing badly in the Iraqi elections, the Turkoman Front signals a more nuanced approach to the Kurds's federalism demands.
By Soran Dawde in Kirkuk (ICR No. 116, 09-Mar-05)
The main Turkoman political group in Kirkuk is rethinking its strategy as a result of its failure to make gains in the January elections.
In a dramatic turnaround, a leading official in the Turkoman Front indicated the group was now willing to countenance a federal Kurdistan, as long as the disputed city of Kirkuk retained a special separate status that gave all ethnic groups a say in how it is governed.
The front, a major Turkoman political force which is aligned with Turkey, has come under pressure to change since the January 30 ballot, and now looks set to reform itself.
The oil-producing area around Kirkuk makes the city a highly desirable asset, and many Kurds view it as the future capital and economic heart of a future autonomous Kurdish entity. But as Iraq's boundary lines are currently drawn, the city lies outside the three governorates that together make up the Kurdish-administered region.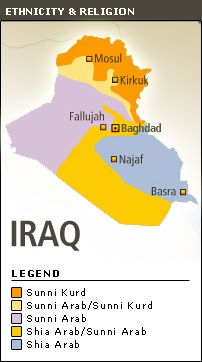 Besides the Kurds – tens of thousands of whom have returned to the area after being forced to move by Saddam Hussein's ethnic policy of "Arabisation" - there are significant Turkoman, Arab and Assyrian communities who all have an interest in the city's future.
Leading Turkoman political groups, in particular, have always opposed the Kurds' plan to win more autonomy and to claim Kirkuk as their own.
Like other Iraqis, Kirkuk voters took part in two ballots on January 30 - one for the National Assembly and for the governorate council, in this case of Taamim province.
The latter was won by the Kirkuk Brotherhood List – a 12-member coalition that was set up specifically for this region and included the two main Kurdish parties plus Turkoman and Arab representatives. The list got 26 of the 41 seats in the provincial council.
The major Turkoman political bloc, the Turkoman Front, performed worse than it had hoped at both provincial and national levels, winning only eight seats on the local council.
In the National Assembly vote, the front won only three seats in the 275-member body, making it an insignificant player compared with the victorious Shia-led United Iraqi Alliance and the Kurdish Alliance List, which came second with 75 seats.
Riyadh Sari Kahya, who heads Turkmen Eli, a leading party in the Turkoman Front and one of the winning candidates, admits that he had been hoping to see the bloc win 30 seats in the national legislature.
With these hopes dashed, Kahya now says the Turkoman Front would accept a federal arrangement when the National Assembly drafts the new constitution.
The Kurds have been pressing for Iraq to be reorganised so that large federal units such as a Kurdish region – possibly expanded to take in Kirkuk – would become the basic sub-national entity, rather than the current 18 governorates.
"The Turkoman now accept a federal solution," said Kahya, "but they want Kirkuk to be a [separate] federal entity, administered by Kurds, Turkoman and Arabs."
In terms of national strategy, Kahya said the Turkoman Front had decided to join forces with the United Iraqi Alliance in the transitional parliament, having turned down a coalition offer from the Iraqi List, the group led by interim prime minister Ayad Allawi which came third in the ballot.
But he said the front would also be seeking to open up a dialogue with the Kurdish parties in the hope of building a new relationship with them.
He said it was now up to those parties to take the initiative, especially the Patriotic Union of Kurdistan led by Jalal Talabani, who is tipped to become Iraqi president.
While still advocating separate status for Kirkuk rather than accepting that it should be incorporated into a Kurdish federal entity, Kahya's comments signal a significant softening of the Turkoman Front's line because it embraces the idea of a federal Iraq in which the Kurds would get their own region.
That change of position may have been prompted by a new policy in Turkey, which has lent the Turkoman Front political and diplomatic support since the group emerged in 1995.
The Turks have until recently opposed Kurdish demands for a federal entity in northern Iraq, for fear it could inspire secessionists at home to push for parts of southeast Turkey to be attached to an emerging state of Kurdistan.
As well as its concerns about the political future of the Kurds and Kirkuk, Turkey has maintained a strong relationship with the Turkoman minority in Iraq because of common ethnic bonds.
Last week, Talabani met a visiting high-ranking Turkish delegation headed by the country's special envoy to Iraq, Fahri Koruturk. According to the Turkish newspaper Zaman, delegation members told Talabani that Turkey no longer objects to the Kurds' call for federalism, as long as there are guarantees that Iraqi's territorial integrity is maintained and Kirkuk is given special status.
Apart from forcing a radical change of tack, the election outcome could prove to have far-reaching consequences for the Turkoman Front itself.
Media reports have circulated in both Iraq and Turkey that the bloc is considering dissolving itself in the wake of its ballot-box failure.
But Kahya denied the rumours, saying that plan was instead to go back to the drawing board. A wide-ranging Turkoman Congress scheduled for April 22 would discuss "all options", he said.
He added that in all likelihood the umbrella group's constituent parties – his own Turkmen Eli plus the Turkoman National Party, the Independent Turkoman Movement, and Turkmen Ocagi – would coalesce into a single political party.
Although there appears to be greater flexibility on the issue of Kurdish self-rule, Turkoman politicians outside the front as well as in it appear determined to prevent Kirkuk being subsumed into a future Kurdistan.
Younis Bairaqdar, a political independent who was a member of the outgoing provincial assembly, highlighted his community's wish to maintain its own identity, especially given widespread fears that Kirkuk could be vulnerable to "Kurdification".
Tahseen Kahya, a former head of the same regional council who represents the Islamic Union of Iraqi Turkoman – which was part of the United Iraqi Alliance in the national-level ballot – underlined that the question of who governs Kirkuk remains highly sensitive because of the area's complex mix of ethnicities and sects.
The only way that the city could be merged into the Kurdish region to the north, he insisted, would be through a democratic and constitution-writing process that involved all of Iraq's citizens. In that case, he said, "We will accept the people's decision no matter what it is."
is a correspondent for al-Hurah Television
Petit à petit, l'oiseau fait son nid
(Little by Little, A Bird Builds Its Nest)
Liberty
"The good of the people must be the great purpose of government. By the laws of nature and of reason, the governors [rulers] are, invested with power to that end. And the greatest good of the people is liberty. It is to the state what health is to the individual." [Diderot]
Liberty is a bridge too far for non-Moslem Assyria of Iraq that has to perpetuate under a non-secular rule. That rule, is a mockery of democracy altogether.
Ab Ovo (Of the Egg)
Now that the pieces of the governing body of the State of Iraq are unfolding with the efficacy of the major players, a special breakfast of two raw eggs with no accompanying accoutrements, is entered as a main and only dish on the menu of the new Constitution to be enacted. Definitely, there shall be a fig and a sour grape added. The latter two are to indicate democracy by injecting a few Sunnis and a Christian, to complement the Ministerial Portfolios of the Cabinet, ostensibly that of the Shi'as and the Kurds.
The 'Concordat'
The name 'Concordat' is given to the convention of July 16, 1802, whereby Pope Pius VII and Bonaparte, First Consul, re-established the Catholic Church in France. Since it worked so well for both adverse forces of the era, a 'Lateran Treaty' [Concordat] between the Holy See and the Kingdom of Italy was signed in 1929 in the Lateran Palace, Rome. One of the important negotiators was Cardinal Pacelli, later Pope Pius XII.
The ingredients inserted into this Concordat were that Vatican would mind its own affairs, without interfering into the realm of the Fascist State of Italy, just as much as the latter would abide by the identical rule and leave Vatican to conduct its own affairs, without meddling into its international obligations.
Initially, Vatican and the Roman Catholic Hierarchy paid dearly for adhering to this treaty. The socio-political persecutions went unchecked in Italy immediately at the ascendancy of the main party at the negotiation, namely Pope Pius XII.
Then, the horrific Spanish Civil War took its toll. Some of the clauses of the Concordat prohibited Vatican's humanitarian stance on international theaters of operations, even as the specter of inhumanity was unleashed against a whole nation, Spain, with a staunch Catholic following.
But there was a solace for Vatican as well. Its hierarchy, its monastic hegemony, and its treasure were left intact.
Although prohibited from supporting pro-Allies underground forces and Jewish community of Italy, the hierarchy left the door ajar for its monks to personally contribute to compassion for Italians and humanity, in any way possible.
On the other hand, the Fascist Regime of Mussolini also let some of its senior officers go with impunity, when they sympathized with the Allies against Germany, a staunch Italian ally.
The Strategem
It would be irresponsible and inappropriate to state that the Kurds shall abolish their justifiable demands for sovereignty and statehood for the sake of Iraq, just as much as the Shi'as would drop their demands for a non-secular Iraq.
Each one of these powerful forces shall slowly but surely inject some of the benefits obtained from the newly structured Iraq for their political aims, and eventual gains.
"Acta Est Fibula" (The Play Has Been Played) [Rabelais]
In Latin, there is a saying 'Bis repetita placent' (works that please are deemed repetitions, those that are not, even once is too many).
Consummate Treads
Never before did Assyria need its disjoined socio-political activities to blend into a single, and perpetually solemn unison.
Now, more than ever before, Assyria is to garner its bravados and converting them into an awesome voice from outside of Iraq, to quench the cries of its brethren in their sea of nihilism, by the forces it cannot combat.
Now it is a definable moment to speak as one, for our rights, our integrity, and the gravity of our survival as a nation.
An advent, coupled with enigmatic moves on the international arena by a few nationalistically inclined activists, is a spark that just might result in fruition of initial goals of a sporadic unison, until such a moment when an election for filling the tubes of the vacant projectiles of our voices are therefore enunciated, 'Consensus Omnium'(by universal consensus).
A volatile guiding force is to replace the discords and the disagreements.
Wittiness and common sense, as well as the most common of causes, must lead the way. The sages support the coups of adversity. There is a multitude of such individuals among the Assyrians.
The stance facing our brethren in Iraq is more ferocious than our disagreements and our disarray in dealing with internationally orchestrated designs against us.
'Adhuc sub judice lis est' (the process is still in front of the judge) [Horace]. The question in neglecting Assyria and Syro-co-nationals of all faiths and beliefs have not been resolved as yet. There is no room for failure, which is imminent, unless we commence to act.
Due to the fact that for decades, if not centuries, we have witnessed mediocre leadership, we are not naïve to believe that the hordes of spread out Assyria in the entire world shall engulf themselves with our webs, magazines, placards, demonstrations, forums and gatherings to preserve our depleting interest of ethnic and cultural survival. But, we can act as proxies, and perhaps one day they will join us in our undertakings.
But our leadership was exactly what one could expect from a thinly educated, ranks and files Assyria had to produce, under the harshest of the conditions available to it. The trend has been rapidly developing in our favor, and never before have we had such an array of educated and talented individuals as in our possession today.
Triumph is attained by many difficulties. This could serve as our motto. Is it not possible to overcome them? Not all at once, but one by one, we can tackle such difficulties. However, that single work has to be undertaken by most if not all of us, by a singular effort.
Once we perform as a group of dedicated adherents to our cause, some of the ills will just fade away, and perhaps some kind of affection, respect, aid and dedication may arise from among the great majority of the Assyrians that have been and are staying on the sidelines. Who knows? Perhaps some might even begin to contemplate to love us. We ought to welcome their affection, and those affected ought not to feel that they have been robbed of their wits and their personal instincts. "Love robs those in love of their wit and gives it to those that have none." [Diderot]
>From all observations and assertions, we notice the volume of meetings, gatherings, associations, plans and sheer adventurism, we have had for the past seven decades, without a single identifiable benevolent effect has touching our nation. Right now this talk has to stop and to make room for action.
The action is be permeated into negotiable ways and means, so that we can come up with a not-so-perfect, but an amalgamated and a consolidated pre-conditioned pathway to launch our international cry with one voice, one press feature and one single affiliate to deal with the world governments.
That pathway is strictly a dogmatic basket, into which an international lobby is weaved. True many will opt to say that a basket is no match for Phantoms and Mirages. Try it. You will be amazed at its results.
For the past three decades many plans have been introduced. Some have been executed, some haven't. Make your recommendations. Put them in writing, rather than talking about their fruitfulness or their destructiveness.
'Verba Volant, Scripta Manent' (the words fly, the scripts stay).
I have presented the latest this past year to the Delegates of the CANF Convention. Probably out of kindness and respect for me, no one has commented on it, one way or another. I would rather to see my brethren not to be kind, but to be forthright and just. To obtain a printed brochure, and/or to receive a web pamphlet, contact:
Interim Committee for the Government of Assyria (I.C.G.A.).
I.C.G.A., POB 3256, Cypress, CA 90630, USA.
e-Mail: Appeal2Youth@zindamagazine.com.
(NOTE TO READERS: I believe I have presented my assertions. It is up to you to judge their merits. In the meantime, I shall alter my column to a discussion on international issues, since I have no more words left to imbue our efforts. I have said all there is that allowed to divulge on an open forum, and publicly. The rest has to be negotiated in a plenary session of elected officials.My move has been made. It is your turn to make yours. Come forward and initiate this genuine indigenous crusade.)
Assyrian American Christian School of Los Angeles
Romena Jonas
Assyrians for Education
President
Faces of Assyrians in America
How do we tell them our story? The story about our great empire, Assyria, the cradle of Civilization! The Only Solution is Education. Help us tell our/your story.
| | | |
| --- | --- | --- |
| | | |
| Assyrian | Assyrian & Greek | Assyrian & Polish |
| | | |
| Assyrian & Polish | Assyrian & Irish | Assyrian, German, & Sicilian |
| | |
| --- | --- |
| Name | Assyrian American Christian School of Los Angeles |
| Location | 5955 Lindley Avenue, Tarzana, CA 91356 |
| Grade Level | Junior High and High School |
| Capacity | 100 Students |
| Registration Starts: | April 1, 2005 |
| Start Date: | August 2005 |
Why an Assyrian American Christian School
Survival of Aramaic, the language spoken by Jesus Christ
Survival of the Assyrian culture and heritage
The proposed project is to establish an Assyrian American Christian School in Tarzana, California whose
main purpose is to improve the academic achievement of Assyrian students, to teach Aramaic (Assyrian)
language, and to foster cultural awareness by providing culture, history, and religion classes in addition to the
foundational courses of math, science, history, and English. This school will be the first Assyrian school in
the United States.
Most Assyrians living in California are recent immigrants from Iran, Iraq, Turkey, Syria and other countries.
For most, English is a second or third language. In order to ensure that the Assyrian children receive proper
attention, excellent education, and adequate assistance in becoming fully integrated in this country,
establishment of a private Assyrian American School is essential.
The Aramaic language, the 'lingua franca' of the ancient world is spoken by a few million Assyrians and
Chaldeans throughout the world. As Christians, we are responsible to protect and ensure the survival of the
language spoken by Jesus Christ. Therefore, Aramaic language will be thought in the Assyrian American
School.
The Assyrian nation is scattered throughout the world. As learned from our ancestors, in order to preserve the
culture and allow it to flourish, Assyrian schools must be established throughout the world. In almost all the
countries where there is a large population of Assyrians, there exists an Assyrian school. There are
approximately 6 to 9,000 Assyrians living in the greater Stanislaus County, California. There are three million
Assyrians living in Chicago, Illinois. There are 5,000 Assyrians living in Los Angeles and 3,000 living in San
Jose. There are no Assyrian schools in the United States. Therefore, the Assyrian American school of Tarzana
will be the first Assyrian school established in the United States. We Americans spend millions of dollars
trying to preserve endangered species. Well, Assyrians are an endangered nation in disparate need of
preservation.
Surveys and studies conducted in October 2004 have identified approximately 100 students who are interested
in attending the school. Approximately 10 Assyrian teachers certified in the State of California and over 10
teacher's aids are interested in teaching in the school. For its first year, approximately $300,000 is necessary
to run the school.
The Assyrians for Education, a California 501 (C) (3) non-profit organization, is asking for financial
assistance. All donations will be forwarded to the school's treasury. To show our gratitude, names of all the
individuals' donors will be identified on a placard or sign and affixed to the school facility.
Thank you for considering this proposal. Should you have any questions, please do not hesitate to call. We
would be happy to meet with you at your earliest convenience.
Please make you checks payable to:
Assyrians for Education
1350 Arnold Drive, Suite 202
Martinez, California 94553
U.S.
School Mission: The purpose of the founders of this institution is to promote education for our young. The curriculum will include those areas of study which will help our younger generations to understand and to appreciate their rich heritage and roots.
The student will be exposed to areas of learning in language skills with a major emphasis on the ability to read, write and speak conversationally the Assyrian language, with serious study in the root language: Aramaic.
They will be given a thorough understanding, through instruction, of the glorious and great history of the ancients from their homeland of origin; the Assyrians and Assyrian Nation.
The Holy Bible and the roots of our Apostolic Faith from the time of the Apostles will be presented to help students learn of the richness of their Holy Christian Faith.
The American Assyrian Christian School will provide your student with the proper classroom environment, with dedicated teachers whose purpose is to present nothing but the best for their students within a Christian environment. The Assyrian American Christian School will meet the academic accreditation required in the State of California. When students have completed their education in our school, they will have the knowledge skills essential for success in life, either to add to their education by entering a college or university, or the work field of their choice or interest.
This is the commitment from the Assyrian American Christian School of Los Angeles.
[Zinda: The list of current donors includes the following Assyrian organizations and individuals: Assyrian Foundation of America, $10,000; Assyrians for Education, $5,000; Jonas and Associates Inc., $5,000. Zinda Magazine urges its readers to support the establishment of Assyrian schools around the world. Please add your name to the list by making a tax-deductable donation to: Assyrians for Education and mail your check to the address shown above. A total amount of $300,000 must be raised by July 2005.]