Meaningful Participation in the Assyrian Democratic Forum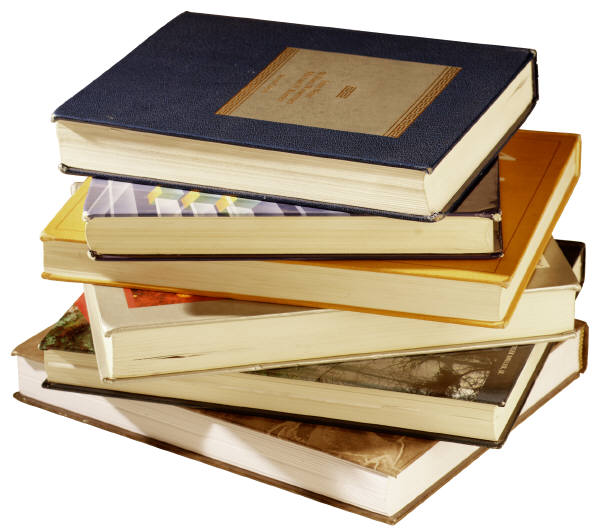 ANTIQUARIAN ARCHAEOLOGY & SYRIAC BOOKS EXHIBIT 2005
Sunday, May 26
2:00 - 7:00 pm
at the
Assyrian American Association of Southern California
5901 Cahuenga Blvd.
North Hollywood, CA 91601
(818) 506-7577
Free to Public
Rare classic books, Bibles, Maps, Syriac books, Contemporary
History books and documents will be on exhibit.
Authors and Book vendors are welcome to participate. Free space will be provided.
Applications for upcoming AAASC's Paul Alex Youhanan Scholarships will be available.
Executive Offices and Board of Directors
Assyrian Association of Southern California
North Hollywood, California
There is a tendency among the Assyrians who don't even bother to devote any time to serve their community to harshly criticize those who do, often based on false premises. It is an easy way to pretend that with their infinite wisdom they would have done things differently if they were in charge. It is one way to glorify oneself and wash away the guilt of not doing one's share. They consider others intellectually inferior and insist on having it their way or the highway. In democratic associations, where the decisions are made based on the will of the majority, such people are usually an obstacle to progress. While polite and valid criticism based on facts is necessary for promoting success, slandering and character assassination and spreading false rumors can only lead to demoralization of those wrongly accused.
We the executive board and the board of directors of the Assyrian American association of Southern California hereby feel it to be our duty to respond to certain articles and unfounded accusations that have been made against us and our leader.
Be it known that our members democratically elect us, and that we, like other board and executive members of other Assyrian associations, are volunteers.
We are here to serve our people and we do so because of the love and passion that we have for our culture and heritage. This is especially true of our President, Mrs. Shamiram Tabar, who has been a dedicated, member, board member, and chairperson of this association for the past twenty years and she is currently not only the president of this association, but also the vice president of the AUOC, and we take pride in having her as our leader.
We have a website known as the www.aaasc.com, which is, in fact, quoted by some individuals to be "a spectacular site" see our guest book entry of June 1, 2004. On our website we host and announce many of our events. Our yearly events include many seminars, youth activities, sports teams, plays, art shows, Assyrian language classes, Assyrian dance classes, T.V. program, picnics, a choir under the directorship of renowned Assyrian Composer, Nabu Issabey and a host of other events. These events are all fully advertised and all individuals are welcome to attend, without regard to membership.
We are quite disheartened by the fact that even though as president, executive officers and board of directors we have mostly devoted our lives to this association and our people that we receive misdirected criticism. Constructive criticism is an asset and always welcome. However, constructive criticism should present cogent and thought alternatives to the current state of affairs, rather than mere assertions and invective.
We as an association take pride that our accounting is performed not only by a treasurer, and controller, but that an outside firm audits all accounting papers and procedures annually. Further, we have always kept all of our books open for inspection by, once again, all individuals. So all one needs to do, is ask to see the books, and they are immediately made available. A financial statement in the form of an annual report is supposed to gauge the financial health of the Association, their income, expenses, assets and how we did in prior the year not focusing on a single activity per someone's specific format. So even though we are grateful for the accounting lessons provided, we will make sure to ask the meaning of "implicit and explicit cost" from these professional accountants. To add to our position, let it be known that our association is not in the "red", nor has it been in the "red" during our administration.
We take pride in offering a variety of programs to all members of our community and to date we have not heard an individual tell us that they would like a new type of program that we have not honored. We are here to serve our people. However, in service we need to have a line of communication wherein it is not just us informing our members of our activities in a civil manner, but our Assyrian brothers and sisters also communicating with us in a civil manner.
According to the Oxford Dictionary, "respect" is defined as "deference, esteem or honor, avoid degrading or insulting or injuring; refrain from offending…" Imagine what a better Assyrian society we would be living in, if instead of having individuals disrespect their civic leaders, we actually supported them and as a result each other. We are pleased to see that we have young and brilliant Assyrian minds that wish to express their thoughts, but this can be done in a rational manner so that its service can be respected, rather than in an invective that might appear to same as little more than a youthful "wish-list". Disrespect in its truest form is shown when such individuals who do not wish to take responsibility for any action take it upon themselves to simply belittle others and do not stand tall and take responsibility and make use of their best skills. The challenge is not in simply being critical. The challenge is in believing what you stand for and following through with action.
It is very simple to only criticize; that is a job any individual can do, and do well. We hereby challenge you to make your suggestions in a cogent and non-confrontational fashion and participate in the Assyrian democratic forum.
Give Credit Where Credit is Due!
Frankie Y. Sarmo
Australia
I refer to the essay in ZINDA dated April 9, 2005, titled "Latest News from Assyrians in Jordan" by Toma Rouel Youkhana.
Toma says hundreds of Assyrian students have completed language courses taught by Assyrian volunteers in Jordan. He also mentions that through the financial support of Bishop Mar Bawai Soro and his churches in California and many other donors more than 350 students have also completed the basic computer skills and that with donations received from the Assyrians of the United Arab Emirates seven personal computers were arranged for instruction That is well and good. But why does he mention some contributors and leave out others?
Previously and until June 2004, I was one of the members of the Aid Committee of the Assyrian Church of the East in Amman, Jordan, and according to my knowledge I would like to mention ALL the supporters who cared about the Assyrian people in Jordan:
Assyrian foundation of America sent over $60,000.00 since 1995 and until now to help the needy and sick people as well as for education activities in Jordan.
The Assyrian Church of the East donated a total of $35,000.00 through Bishop Mar Bawai Soro of California, Bishop Meelis Zaia of Australia, Rev. Jamiel Warda of Turlock, California, Rev. Gewarkis Toma of Melbourne, Australia, Rev. Antwan Lachin, Chicago, Rev. Amanouel Beato, Germany.
Mr. Mikhael K. Pius, Editor of HUSCA magazine in Modesto, California, contributed $4,160.00 through the Assyrian Foundation of America to the Assyrian people in Jordan. Mr. Pius raised this amount in profit and donations through the sale of his two self-published books and a special newsletter he published and distributed in memory of his 33-year-old nephew, Ben Pius.
Mr. Younadam Y. Kanna, Secretary General of Assyrian Democratic Movement, contributed $500 when he visited Amman on his way to London.
Assyrian people in United Arab Emirates (Dubai) supported by contributing computers to people in Jordan.
Thanks to all the above and thanks to God that we still have Assyrians who care to help our needy Assyrian communities in different parts of the world, especially in Jordan.
Jesus to Simon Peter: "If you love me, tend my sheep."

Sargon Peera
Michigan
Since his elevation to the rank of patriarch back in 1976, Mar Dinkha has not shown any intention to help his Assyrian faithful progress domestically or globally. His leadership has guided the Assyrians to "no where". Worst than that it has caused more than half of the Church's hierarchy to despair and ultimately to engage in various types of shameful scandals.
His Holiness Mar Dinkha does nothing to help the misfortunate Assyrians of Iraq. For the past twenty years, he never moved a finger to financially or spiritually help the Assyrians who escaped from Bet Nahrain to the neighboring countries of Jordan and Syria for safe haven. Many families and single young people who live under the mercy of the Jordanian Government are poor and get no help except from their relatives who live abroad. Our people in these countries need a priest to comfort them and to offer them the Holy Qurbana since many of their newly born are being baptized in churches elsewhere.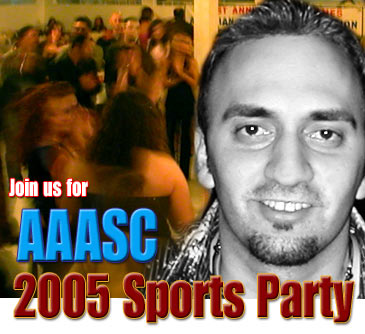 Friday May 13, 2005
Starting at 8:00 pm
At the
Assyrian American Association of Southern California.
A None-profit / Non-sectarian Organization
5901 Cahuenga Blvd., N. Hollywood Ca. 91601
(818) 506- 7577
Entertainment by:
Ramsin Sheeno
& his Band
Free Parking
Tickets $20
Food and drinks will be available at nominal price
Assyrian Association of Southern California has spent considerable amount of money during the last few years to bring our young athletes together to have fun while playing basketball and to get an opportunity to form lasting friendships.
Portion of the proceeds from this event will pay for the future expenses of the team.
Unlike the late Mar Eshai Shimun, His Holiness Mar Dinkha was not expelled from Iraq. The past Iraqi government felt that Mar Dinkha, as an Assyrian leader, posses absolutely no threat to their "national security." But, Mar Dinkha chose to leave his Assyrian people and his patriarchal see in Iraq to live a lifestyle of luxury and comfort. Is this how the other patriarchs in Iraq are living? Let's ask Mar Addai and Mar Emmanuel what kind of price they pay for their daily struggle among their own people. Let us also ask the Chaldean Bishops why did they hold their Knoshya [Synod] in Baghdad last month, despite all security threats and danger. Out of fairness to our beloved Patriarch, I must add the following. Mar Dinkha has been consistent in one important thing. He broke many laws of Sonhadus but he always places the blame of his bad judgment and deed on someone else.
Many hopeful Assyrians, myself included, were waiting for Mar Dinkha to act like a true leader and make his historical move when Iraq was being liberated two years ago. There was a golden opportunity for our Assyrian Nation to be a part of the Democratic process and assert its rights and new role in the New Iraq, forever. But, instead, we sadly learned sooner than later, His Holiness does not want to be bothered with what was going on in IRAQ. His famous statement still echoes in the ears of many "Let the politicians sort it out. I shall not intervene in politics."
Your Holiness, what is wrong with rallying with your own people and solving their problems? Isn't this what Mar Benyamin used to do for our people, and he dearly paid for it? Isn't this what ALL the patriarchs in Middle East are doing even today? They are slowly suffering with their people, but this is what a Father does for his family. If you would not consolidate the vote and the power of all Iraqi Christians as one who then will? Why are you not tending Jesus' sheep, Your Holiness?
In the service of our Assyrian Nation in Iraq, many Assyrians think that His Holiness should have by now connected with the new Iraqi Government and presented himself as the spiritual leader of Assyrians, and the head of the Church of the East. This is said because Christians in general and Assyrians in particular need to be included in the future dialogue on the Iraqi constitutional issues and on any amendments pertaining to OUR homeland. While he would have been at it in Iraq, when he would visit the Assyrians in the USA, he would then establish communication with the US officials as a legitimate representative of the Assyrian people in Iraq and elsewhere. Again, to make sure that the US will safeguard the rights of our people in Iraq. But, who is counting? Don't I wish Mar Benyamin was alive now?
But instead of taking such historic steps, His Holiness Mar Dinkha is busy walking the shopping malls of Chicago and exercising in the parks of Illinois, with his baseball cap on, of course. When it gets too cold or too humid in Chicago, he flies to California for a climate change. Even worst, last week our patriarch set his sails to England and to Iran. Why these two countries now and not visit Iraq to heal the spiritual wounds of our people there. Is he afraid? Is there some special reasons for His Holiness' visit Iran or is it just a pretext for not being in Iraq?
Your Holiness, do what is right for this Church and for this nation! Sending letter to the GS of the UN and the heads of the various countries means absolutely nothing, unless your letters are backed with a sincere and timely sacrifice by yourself. The weight of your letters is equal to the weight of the letter that was sent to President Jalal Talabani by David Malik Yaqou, the murderer of our Late Patriarch Mar Shimun. They both mean nothing!
Mar Dinkha has failed us, we the Assyrian people, and has failed all the people of Iraq, the homeland of Assyria. He has even disappointed Christ by his unfruitful leadership and by abandoning the most needy flocks. Let us all ask the Lord for His blessing and mercy upon our Church, nation and people everywhere.
Mrs. Zomaya, Spare Us Your Sickening Rants
Joseph Haweil
Australia
Mrs. Jacklin Zomaya does not literally expect Assyrians around the world to accept the notion that she and her Kurdish cohorts are the ones who are truly the representatives of Assyrians and Chaldeans in Iraq. She should spare us her sickening rants. It was absolutely disgusting to see her display her idiotic comments in the Iraq Parliament which were ashamedly broadcast on many of the Arab satellite networks (including al-arabia). She not only made a fool of herself but also degraded the Assyrian cause which just recently was experiencing a long needed ray of light.
As Fred Aprim (last edition of Zinda) highlighted; it is inconceivable that she was elected with the support of the Kurds (who let's not forget murdered countless Assyrians and burnt some 200 villages to the ground) with the Kurds thinking that she is in the National Assembly to support the Assyrian cause. She (and the other Kurd elected Assyrians) are simply trophy's which the Kurds are using to show that they have some sort of humanity and that they are in support of basic human rights.
On the other hand, Mr. Yonadam Kanna is and remains the only TRUE representative of Assyrians in Iraq as he himself was actually elected by Assyrians whereas the meddling Mrs. Zomaya was elected by the Kurdish peoples.
So let her stop this masquerade of actually caring about Assyrians and fess up to her (and her Kurdish superiors) real plans - that is the slow extermination of Assyrians and the taking of Assyrian claimed areas in addition to the lucrative Kirkuk.

Ashur TV Goes Satellite
Helen Talia
Chicago
In a telephone conversation with the Baghdad headquarters of the Assyrian Democratic Movement (Zowaa), I was the first to be clued-in of a shighda (surprise), which was the set-off of Ashur TV airing for the first time on Niles Sat, 11919 frequency. The proud Mr. Ishaq Ishaq even permitted me to listen in to the program telephonically as it was being aired. Besides, he told me that I was the first in the world, outside of Iraq, to be informed of the news. Join me in congratulating Ashur TV and the Assyrian Democratic Movement on a worthy progress made possible by over six months of labor and commitment. Cheebo!

Hamurabi Restaurants in Poland
Eddie Shamasha Gewargis Beth Benyamin
Chicago
I would like to respond to a reader who posted last week about a photo taken in a speedy bus in Warsaw, Poland of a restaurant called Hamurabi.

Yes indeed there are five restaurants called Hamurabi in Warsaw area, also one in Gdansk, Poland. I contacted my friend who manages one of them and he gave me a web site so anyone can contact them. Sorry that it is in Polish language. They cook yum yum Middle Eastern food.

Please log on here and see for yourself.


A Focal Point for Assyrian Activism
Raman Mirzapour
California
I wanted to congratulate you on this bold move. 10 years ago you had a noble vision and because of that Zinda was born. Today moving Zinda's office to Washington DC to become a focal point for Assyrian activism and building a bridge between Assyrian activists and US politicians is another noble idea and only God knows what this will bring us. May God bless you for serving our people at this crucial time in our history.
Go Out and Reach Much Higher Goals
Shimshoon Antar
California
Sincere congratulations for your courageous move to Washington D.C. It is about time that our Assyrian organizations free themselves from the mental cocoons that they have been living in and thus limiting their social and political capabilities.