Drafting of the New Iraqi Constitution
National Democratic Institute for International Affairs
Washington D.C.
Iraq's newly elected National Assembly (NA) will soon take up its major task—although hardly its only one—of drafting a permanent constitution. The task is to be completed in time to submit the draft constitution to a national plebiscite by October 15, 2005.
Constitutions are rarely written during calm times. Countries rarely feel any pressure to redesign their basic institutions unless they are confronting crisis.
August 15: Draft of a permanent constitution written.
The transitional assembly will draft a new, permanent constitution. If it cannot complete a draft by August 15, assembly members can petition-by August 1-for a six-month extension to complete their work.
October 15, 2005: Public referendum on draft constitution.
Once the constitution is written, the transitional assembly is required to present it to the people for a vote. If a majority approves it the draft, elections for a permanent government can go forward. If voters in three or more provinces reject the draft constitution by a two-thirds majority, the constitution fails and the transitional assembly is dissolved.
December 15, 2005: Elections for a permanent government held.
If the draft constitution is approved, the December 15 elections are for a permanent government. If the constitution is rejected, elections held December 15 would be for a new transitional assembly, which would write another constitution and submit it to the people again within one year.
CAN YOU SEE YOUR TARGET
IN THE ASSYRIAN MARKET?
Then Advertise Your Business in the
GOLDEN PAGES
Assyrian Business & Professional Directory
2005-6755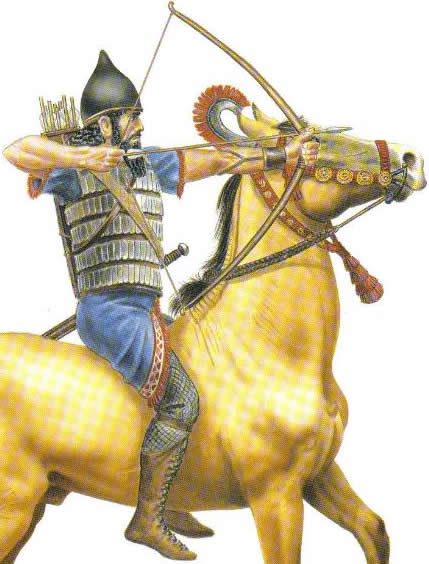 Call Vasili at (847) 982-5800
vshoumanov@yahoo.com
A Service of the
Assyrian Academic Society
8324 N. Lincoln Avenue
Skokie, IL 60077 USA
What is the process for drafting Iraq's constitution?
Writing a permanent constitution is the main task facing Iraq's 275-member transitional National Assembly. A general outline and timeline for the drafting process is spelled out in the Transitional Administrative Law (TAL), Iraq's interim constitution enacted under U.S. occupation in March 2004.
The TAL states that a draft should be ready by October 15, 2005, but legislators can ask for more time. Iraq's lawmakers also will have wide latitude in determining who will compose the document and how inclusive the process will be.
Who will write the draft?
On May 10, Iraqis formed a constitutional committee composed of 55 members of the National Assembly. The United Iraqi Alliance (UIA), the predominately Shiite coalition of Prime Minister Ibrahim al-Jaafari, has 28 spots on the committee, giving it a one-seat majority. The Kurdish alliance, composed of the Patriotic Union of Kurdistan (PUK) and Kurdistan Democratic Party (KDP), has 15 seats. Former Prime Minister Ayad Allawi's secular Sunni-Shiite parliamentary bloc has eight seats. The remaining four seats are held by a communist, a Turkmen, a Christian, and a Sunni Arab.
What rules will govern the committee's functioning?
They are still being decided. For example, it remains unclear whether the committee will conclude Issues according to a simple majority vote, as the Shiite coalition would prefer, or by a two-thirds majority, the preference of the Kurds and other minorities. If other Iraqis join the committee, it must be decided whether they will vote or only serve as advisers.
What are the main issues facing the drafters?
Federalism:

While there is general agreement that Iraq should be divided into federal governorates, or regions, many details must be decided. A fundamental issue is how to allot power between the federal government and the regions. Another is agreeing on the number of regions and the territory each encompasses. The knottiest problem concerns Iraqi Kurdistan, the largely Kurdish region in the north of the country. This region has been virtually autonomous since 1991, when it came under the protection of a U.S. - and British-enforced no fly zone.

Revenue-sharing:

One of the main debates facing Iraqis is how to share billions of dollars in annual oil revenues among the country's many ethnic communities and geographic regions. The TAL recommends that oil revenues be distributed to regions based on population, with special consideration given to parts of Iraq--such as the Kurdish north and the Shiite-dominated south neglected by the former regime.

Division of powers:

There is broad consensus that Iraq's government will have three independent branches--a judiciary, a legislature, and a executive--with checks and balances among them. The details of this arrangement have yet to be worked out. Drafters will have to decide if the form of government should be a presidential or a parliamentary democracy and whether leaders should be directly elected or appointed by an elected assembly. The current transitional government is a parliamentary system with a weak presidency and an indirectly elected president and prime minister.
Role of Islam:

There is wide agreement among Iraqis that Islam should be considered the nation's official religion, as it is in most of the region's constitutions. But the role given to sharia, or Islamic law, in the constitution is expected to be a matter of considerable contention. Is sharia be acknowledged as the sole source of Iraq's law, and they may want the constitution to state that sharia will govern marriage, divorce, inheritance, and other so-called personal-status issues for the nation's Muslims, who make up more than 90 percent of the population. Some people want sharia to be acknowledged as one of a number of sources of Iraq's law. The TAL compromised between these two positions: it states Islam is the official religion and "a source of legislation," but also says the government may not enact a law "that contradicts those fixed principles of Islam that are the subject of consensus."
Will the general Iraqi population be included in the drafting?
According to Article 60 of the TAL, the drafting should be a widely consultative process, but whether Iraqi lawmakers fulfill this mandate remains to be seen. The TAL dictates that Iraqi lawmakers gather the opinions of a wide section of Iraq's population, "in part by encouraging debate on the constitution through regular, general public meetings in all parts of Iraq, through the media, and by receiving proposals from the citizens of Iraq."
What is the deadline for the draft?
According to Article 61 of the TAL, it should be completed by August 15 and presented to the Iraqi people for approval in a general referendum by October 15. But the TAL also allows the National Assembly to request a six-month extension by August 1 st.
What are the procedures for the referendum?
After the constitution is drafted, the TAL states, it must be published and distributed widely to encourage public debate. The referendum will follow the period of public discussion. If a majority of voters nationwide approve it--and if two-thirds of the voters in three or more of Iraq's 18 current governorates do not reject it--the constitution will be ratified.
How did this approval process come about?
It is the result of a compromise in 2004 between Iraqi Kurds and the Iraqi Arab majority. Kurds make up more than a two-thirds majority in three Iraqi governorates of Iraqi Kurdistan--Dohuk, Erbil, and Sulaymaniya--and wanted to ensure that no constitution could be enacted without the approval of these areas. But the referendum formula can also be used by Sunni or Shiite geographic strongholds to veto the constitution. This explains why the demands of all three groups must be taken into account during the constitution-writing process.
What will happen if the constitution is approved?
After a successful referendum, elections for a permanent government will be held by December 15. The new government will assume office no later than December 31, the TAL states.
What will happen if the constitution is rejected?
The National Assembly will be dissolved, and elections for a second transitional National Assembly will be held by December 15. The new assembly will appoint a new transitional prime minister and government, and the drafting process will start again. A second constitutional draft must be completed by August 15, 2006, after which another referendum will be held. If the new draft is ratified, a permanent government will be seated by the end of 2006. The TAL is silent on what happens if the second draft fails.
Has a constitutional committee been formed yet?
Yes, the committee was chosen by consensus among the parties represented in the 275-member National Assembly and presented to the parliament speaker. Hummam Hammoudi a deputy with the United Iraqi Alliance he will chair the 55-member committee, while Sunni Arab legislator Adnan al-Janabi and Kurdish lawmaker Fouad Massoum will be his deputies.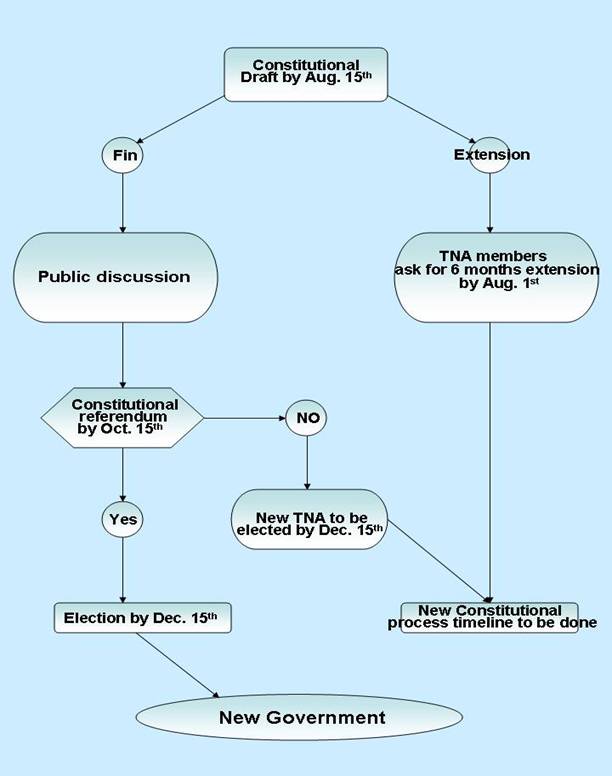 The Hallucination of the so-called Moslem Assyrians
Fred Aprim
California
Recently and on various Internet forums, few numbered ultra liberal Assyrian voices have begun to propagate the thought that for the Assyrian national movement to blossom and succeed it needs to cross religious boundaries. They claim that Assyrian Christians must accept the presence of so-called Moslem Assyrian segment in the Assyrian society and that such segment does exist whether in the Middle East in general or in Iraq or Turkey in particular.

People can claim anything they wish; however, the reality remains that there is no such thing as Moslem Assyrians. If, and this is a big if, any Moslem who professes publicly that they are Assyrian do exist, it is almost impossible for Christian Assyrians to co-exist with them peacefully. It would be much easier and less troublesome to marginalize and undermine the Christian Assyrians by their fellow so-claimed Moslem Assyrians, instead of having Arab or Kurd Moslems for example committing the oppression and persecution. This I say because the Middle East continues to a large degree to live in the mentality of the Middle Ages and it is very likely that the so-called Moslem Assyrian would be closer to an Arab or Kurdish Moslem than to an Assyrian Christian.
Not every nationalistic thought or ideology could be applied in real life, no matter how perfect that thought or ideology is. Many good thoughts and ideologies remain ink on paper. I am not an expert on religions, therefore, I am not here to analyze what is Christianity and what is Islam, I am not here to make comparisons or explain what each religion stands for, or argue the rules and expectations they impose on people in general and on their believers in specific. However, I am going to list certain points and present couple of scenarios, and then I am going to ask a question or two and expect a precise and not a politician's answers.
Many Assyrians adopted Christianity in the first century of the Christian era (some 2000 years ago) and it took another couple of centuries for the rest to convert. The Assyrians remained Christians for around six centuries when Islam entered and occupied Assyria (modern north of Iraq). Many Assyrians remained on their Christian faith and until this day. However, others converted to Islam in the beginning to escape death or heavy taxes levied on the Christians and later throughout the centuries Assyrians continued to convert due to attacks, abduction, forced conversion, protection, and other reasons. As Assyrians or Babylonians in Iraq became Moslem, they joined what is known as the Islamic Umma (nation). One cannot be part of two ummas, i.e. part of two nations: an Assyrian Christian nation and a Moslem umma. Moslem umma is based on fundamental factors prescribed by the Koran and Arabic heritage since the Koran (Islam's holy book), as it is stated, was handed to Mohammad in Arabic language. Being a Moslem is to have a culture that is based on teachings of early Arab Moslem figures that follow strict Arab and Moslem culture. This culture was alien to north of Iraq; it came from the Arabian Peninsula.

If few Moslems, a small tribe, or a village of Moslems claims privately (and I stress here privately) today to be Assyrians, it should not mean that we could apply this exceptional belief as a rule. We must remember that there is always the exception to every rule. The fact on the ground in Iraq remains that Assyrians are all Christians, again, with the exception of atheists here and there. If there are so-called Moslem Assyrians, where are they and have they publicly (and I stress publicly) professed to their Assyrian belief and defend it? The answer is no.
There are claims that are simply not possible to materialize in the Arab Moslem world. Fact is that Arab Moslems would not claim being Assyrians without facing a great uproar and perhaps persecution from fellow countrymen. It is one thing for a politician to say certain things sometimes; it is another how the common people feel about that same thing. Therefore, until that happens and a group of Moslems come out and publicly declared that they are Assyrians or Babylonians, such claims remain a fictional matter. Understanding the principles upon which the foundation of the Islamic Umma is based on, considering the Middle Eastern mentality, and realizing that the Middle Eastern is a religious person in nature, we can safely assume that we cannot have Christian Assyrians and so-called Moslem Assyrians in any healthy society at present or near future. This is because the Moslem world is complex, intolerance world, and accepts no other religion but Islam as superior to all. Until that whole picture changes, the argument of a so-called Moslem Assyrians is worthless and without any merit.
Let us consider a hypothetical society in which Christian and so-called Moslem Assyrians co-existed side by side. It seems to me that there will be greater friction if not serious confrontation between the two Assyrian communities because there are fundamental differences between Christianity and Islam. This explains what happened in the Sub-Indian Peninsula and how the Sub-Indian Peninsula was divided and India and Pakistan were formed; the prior a Hindu while the latter a Moslem country. It explains why Hindu and Moslem Indians even today cannot live side by side, even when they are both Oriental Indians and it explains why they kill each others and attack each other's worshipping places. Shouldn't we learn from the Sudanese Moslem and Christian example, even when both are Sudanese citizens? Shouldn't we learn from the Egyptian experience as both Arab Moslems and Coptic Christians pride in their ancient Egyptian history, yet Moslem Egyptians continue to attack and persecute Christian Egyptians? Let us ignore these examples and assume hypothetically again, that tomorrow many Iraqi Sunni and Shi'aa Arabs suddenly decided to rediscover their true heritage and decided, hypothetically that is, to accept that they were in fact ethnically Assyrians and Babylonians, but wanted to remain on their religion (i.e. Islam). So far, this should not raise any issues according to the modern liberal nationalistic thoughts. Now, what we will have in front of us will be an Iraq with a minority Christian Assyrians and a majority Moslem Assyrians and Babylonians.
Allow me to raise these questions:
What will happen in Iraq if the so-called Moslem Assyrians wanted to practice the true teachings of Islam in dealing with Christian Assyrians, just as some of today's Moslems do already? What kind of laws would be allowed to pass in order to protect the Christian Assyrians against the Moslem Assyrians?
Where would this new society stand when Christian Assyrians are treated differently (i.e. second-class citizens) in that society? Would it become like the Christians and Moslems of Sudan!
Where would this new society stand when a so-called Moslem Assyrian woman is killed for marrying a Christian Assyrian since Islam does not allow it?
Where would this new society stand when the testimony of a Christian Assyrian in the court of law is not valued as equal to that of the so-called Moslem Assyrian?
Where would this new society stand when a Christian Assyrian were not given the chance to rule over the country or hold a high post, since a Christian Assyrian cannot rule over a so-called Moslem Assyrian? Today, Assyrians accept it because it is Moslem Arabs and Kurds who are ruling and the Assyrian Christians are a lesser and weaker oppressed ethnic group.
I understand that many of these issues exist already. However, today, Assyrian Christians accept the reality on the ground because they are different. However, it would be very hard to swallow when an Assyrian (Moslem in this case) treats a fellow Assyrian (Christian) non-equally. It just would not be the same. How could we envision that SPECIFIC new society (and I stress the above specific hypothetical scenario) from the point of view of these very few ultra liberal individuals, who believe that religion should not make a difference and who claim it so very casually and irresponsibly? Could we compare that to the situation in the Arabian Peninsula before Islam? A large number of the population in the Arabian Peninsula was Arab in their race; however, there were Jews, Christians, Saba'ean, and others. What happened after Islam? Why is it that the Arab Christians disappeared? What was wrong with having Christian Arabs and Moselm Arabs in the Peninsula? What happened to the Arab Christian tribes in the Arabian Peninsula and the Syrian Desert who spoke Syriac (Aramaic)? One might ask therefore: Could a community of Assyrian Christian minority survive among a so-called Moslem Assyrian majority in Iraq? In our discussions, we must take examples from history and learn from them in order to be fruitful.
Allow me to direct this thought to these very few ultra liberal individuals: Today, a Moslem Arab woman could not marry a Christian Assyrian man; she will be killed by a relative and the killer will not be prosecuted because the Islamic Law looks at it as an honor killing. However, the marriage of Christian woman to Muslim man is blessed. Therefore, in this new society, we will continue to have a society that blesses, further and stronger, the latter situation; however, the prior situation will remain without a solution. What is more crucial is that in this new society intermarriage practices will continue stronger since Christians and Moslems in this situation are all the same since they are all Assyrian brothers and sisters (considering the scenario in question). Now, since Arabic is the ONLY officially permitted language for the Koran and the translation of it is officially prohibited, and since reading the Koran is a must for a Moslem, Assyrian women must read the Koran in Arabic and with time they will be Arabized (learn from the Arabian Peninsula experience). This is what happened earlier and this is what will happen in this new society. The difference between now and then will be that in that new society it will be "acceptable" and an internal matter while today it is, at least, "protested." We were not Arabized completely so far because Assyrians were different through basically being Christians and speaking Syriac (Assyrian).
Islam and Arabism are synonym; few might not agree with this point for good reasons (since there are Moslem countries that have their own languages), but allow me to elaborate. It took only few hundred years for Arabic to rule over the Arabian Peninsula even when Syriac was a significant and important language. It took few hundred years more for Arabic to have great impact over the people of Indonesia, Pakistan, Afghanistan, and many African nations. Persians, even today, do not know how to deal with this problem; their language is dominated by Arabic language due to the influence of the Koran. One thing that saved these people from totally becoming Arabs was the lesser military power control of the Arabs in those countries, which were at a distance and the geographical nature of their regions. Could you imagine what will happen to the remaining Syriac speaking Assyrian Christians in Iraq few centuries down the road if Iraqi Arab Moslems admitted to their Assyrianism and Babylonianism but remained Moslems? If it took 1,300 years to put Assyrian Christians in the pathetic situation they are in, it would take only few generations to completely purge Iraq from its Assyrian Christian population.

Many argue that Islam is not about race and ethnicity; it is about an ideology called Shari'aa (the Islamic Law). How is anybody going to safeguard the Christian Assyrians against the so-called Moslem Assyrians, when the latter have to follow the Koran and the Shari'aa? If we have survived as Assyrian Christians, it was only because we remained different; we were Christians and they were Moslems; we spoke Syriac and they spoke Arabic; we tried and tried very hard to be who we are, meanwhile those who were Islamized became Arabs. Islam created the Islamic Umma, which has its own rules and definition. We Assyrians are closest genetically, linguistically, and culturally to ancient Assyrians. Those Islamized Mesopotamians (Assyrians and Babylonians) mixed with other Arabs since they began to share a new religion (Islam) and with time any blood relation between the Islamized population and the remaining Assyrians disappeared (with continuous mixing with other Moslems). Meaning, our differences isolated us and saved us (Assyrian Christians remained to marry within themselves, with a very small and negligible exception of course.) Does anybody know what happened to the Syriac-speaking Christians who created Arab nationalism?
Today, the Islamized Mesopotamians are completely different people; they, in general, reject everything that relates them to their pagan ancestors. Assyrian Christians, and again generally speaking, are still proud of their ancient fathers.
There is nothing in common between an Arab from the Arabian Peninsula and Assyrians of Assyria, and yes I do understand that they are both humans. Those Assyrians who were Islamized and became Arabs with time for speaking Arabic and practicing Arab and Islamic culture, lost all their link to the Christian Assyrians and thus to earlier Assyrian ancestors. Today, an Arab is a Moslem and he/she speaks Arabic, which has no connection to the heritage of Assyria. Those Assyrians who were Islamized since A.D. 640 and the following centuries have mixed and married from within this new Arab Moslem culture and with the original Arab people that invaded the region of Assyria. Generation after generation, the genetic of the Assyrians who were Islamized has become almost purely of Arab blood (after 70 generations). We have lost forever most of the Christian Assyrians some 70, 60, 50, or 20 generations earlier. The remaining Assyrians, meanwhile, have continued to marry from within the Assyrian community until the mid twentieth century exodus of Assyrians to the West. It is well established fact in Iraq that when an Assyrian Christians marry Moslems, they are considered castaways. These Assyrians are not allowed back into the community; they are portrayed as having brought shame to the family and the community. Therefore, we can say easily that at least for 2000 years, the Assyrians maintained a strong bond among themselves through three strong points: Christianity, Syriac language, and marriage. We know too that the Syriac language was basically inherited from Assyrian Akkadian and Aramaic and I will spare the talk about the close relationship between the religion of Ashur and Christianity. May be 10 generations down the road the discussion of intermarriage of Assyrians in the West would have greater impacts, for now it remains relatively less damaging than that of the conversions to Islam. The only reason why Assyrians have assimilated faster and easier in the West is because Assyrians lost that guard that protected them for 2000 years. In the West, the vast majority is Christian so we feel "safe" in a sense and we have let our guards down. Yes, the West could prove to be devastating for Assyrians and that is another topic for discussion.
Therefore, before anybody continues in this crusade of so-called presence of the so-called Moslem Assyrians, he/she should make sure that the Iraqi Moslems are accepting this "illusive and hallucinating new and improved national thought." This is not like bringing Catholic and Orthodox Assyrians together; a people that have so much in common. If a small group in one or two Turkish and Iraqi villages still remember their roots because their parents and grandparents still talk about their "fresh" conversion that happened some two centuries ago, the overwhelming majority of the Iraqis (Arabs, Kurds, and Turkomen) are ardent and devout Moslems when put to the test. We must not take the expression of the very few and try to impose that on the completely different 20 million Moslem Arabs, Kurds, and Turkomans of Iraq.
Additionally, we must not mix between the new phenomenon of nationalism that is defined by new internationally recognized borders and ethnic group. An American is that who lives in the United States; however, he/she is not an American ethnically. Yes, he can be an Assyrian, Arab, Mexican, or a German. An Arab who lives in Iraq today is not an Assyrian or Babylonian but an Iraqi (living within the new borders of Iraq). This is from the national point of view. Ethnically, however, he/she is an Arab because he/she has been living in his/her Arab culture and for generations his ancestors have been marrying within this Arab community. Consider for example Mussa, a young Moslem Arab from Egypt, who migrated to the United States in 1800. In 1810, he married Mary, a Christian Mexican American. In 1830, Mussa and Mary's son, Abraham, is married to Josephine, another Christian Mexican American. Abraham and Josephine had a daughter, Anna, who in 1850 married Jose, a Christian from Argentina. The trend continued where Mussa's great grandchildren and great great grandchildren continued to marry non-Arab and non-Moslems. In 2000, i.e. 10 generation later, it is safe to state that Joseph, a descendent of Mussa, is no longer an Arab but a Hispanic. Joseph does not speak Arabic, his ancestors have been Christians, and their culture is non-Arab. Therefore, Joseph has, for all practical purposes, nothing to do with Arabs. It is that simple. Now, unless Joseph stands in public and declares that he is an Arab, no one should even contemplate claiming that Joseph is an Arab, period.
Assyrian nationalists are struggling to convince certain Christian population of northern Iraq to profess to their Assyrianism. These people insist that they are Chaldeans despite the fact that they lived, and continue to live, in the heartland of Assyria for millenniums, speak a mixture of Assyrian Akkadian and Aramaic language, use the Aramaic script, and share family ties, culture, custom, and religion with their Nestorian Assyrian brethrens. As if that is not enough, these few ultra liberal Assyrian voices wish and dream to bring completely different people into the Assyrian fold to create complications to the Assyrian national question that Assyrians are for sure better off without. That in itself puzzles me the most because we all know that it is simply impossible and incomprehensible any way we look at it unless Assyria as a country was born and its structure for a civil, democratic, modern, and advanced society established. Until then, this issue must be folded and tucked away because only those naïve and struck by lighting could envision Arabs and Kurds professing Assyrianism under today's circumstances.

To Register & For More Information Please Click the Image Above.
Iraqis Silent Majority Intimidated!
Ken Joseph Jr.
Japan
It was days after the Liberation of Baghdad! Hope was in the air! Everybody that could manage it were holding demonstrations in front of the then headquarters of the US in Iraq - the Palestine Hotel.
Having been in Iraq during the time of Saddam and seeing how desperate the people were to have him gone and then how happy they were when it happened it made me angry to see a group of what disheveled Iraqis demonstrating against the US.
As always it was made up of the people Iraqis always refer to a the "crazies from the south" and as always on the payroll of next door Iran.
What made me particularly angry was the fact that their demonstrations were being broadcast around the world as the "will of the people"!
Nothing could have been farther from the truth!
I knew from talking to so many how different the average people thought. They were delighted to be liberated - desperate that the Americans stay, and yet the only ones demonstrating were the "weird" ones.
I returned home and asked a group of our people - we are Assyrian Christians, the original people of Iraq - "lets do our own demonstration! The "bad guys" are all doing demonstrations and the world think they speak for all Iraqis."
Isn't everybody delighted to have Saddam gone and to be liberated? "Of course" everybody responded.
Aren't all Iraqis desperately thankful to the Americans for coming?
Again, "Of Course"!
"Then let go!"
That was when thing got strange.
"Its too dangerous!" was the reaction of the older people.
"Of course all Iraqis are delighted at the liberation. Of course, those demonstrating are the "weird" ones from the south influenced by Iran,.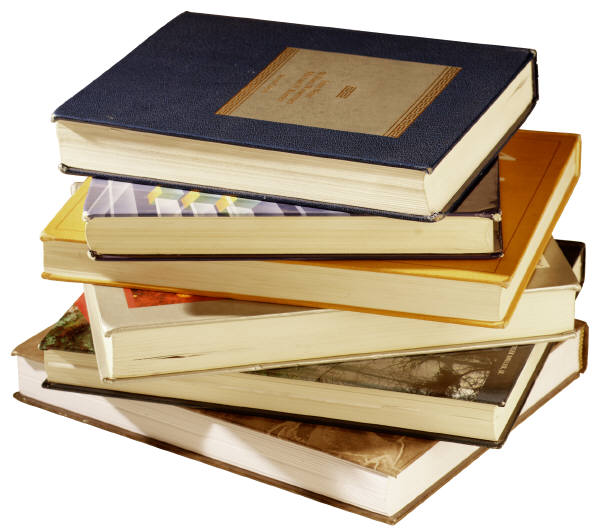 ANTIQUARIAN ARCHAEOLOGY & SYRIAC BOOKS EXHIBIT 2005
Sunday, June 26
2:00 - 7:00 pm
at the
Assyrian American Association of Southern California
5901 Cahuenga Blvd.
North Hollywood, CA 91601
(818) 506-7577
Free to Public
Rare classic books, Bibles, Maps, Syriac books, Contemporary
History books and documents will be on exhibit.
Authors and Book vendors are welcome to participate. Free space will be provided.
Applications for upcoming AAASC's Paul Alex Youhanan Scholarships will be available.
If we demonstrate now, though they will remember who we are. We love the Americans, but the Americans are impatient.
They will be in Iraq for a year, maybe two but then they will begin to leave and we will be left to deal with the "weird" ones."
Suddenly I got the picture!
The "silent majority" of Iraqis are all the same. Talk to them as I have all over Iraq.
"We are not religious - we do not want to become like Iran! We just want to be normal, to live regular lives. To be rid of all the ideology and religious people! Just everybody leave us alone!"
Testimony to the "silent majority" is the explosion in Baghdad of all that is "normal"!
internet Cafes, every sort of electronic equipment, cars, massive traffic jams.
Every day our first order of business is discussing the traffic. This is how it goes.
"Things are terrible these days - it takes an hour to go what it used to take five minutes" they all complain.
"Traffic is good" I try to explain. "It is a sign of progress - go to London, New York, Tokyo - any major city - they all have the same kind of traffic. It is good!"
They look at me as always with a strange look. "How can it be good if it takes us an hour to go what used to take ten minutes."
Then I resort to my last line of defense - how can I try and persuade them that traffic is good if they have never been out of the country."
"OK," I concede. "Lets put it another way - a couple months ago at this time did you have a car?" . .
"oops" they respond . . "I guess not"
Imagine for the first time in your life being able to use a cell phone, surf the internet, watch non-Saddam TV, talk on the telephone without fear. - why would one not be delighted!
We were in the middle of a meeting with the Coalition Provisional Authority when a British former anti-war activist turned NGO worker began a long diatribe against the liberation.
"The electricity doesn't work, the water doesn't work, the telephone don't work . . . " on and on she want blaming the American for all that was wrong with Iraq even though they had only been in the country for weeks.
After she finished there was a long silence. Suddenly one of the Iraqis stood up and said "Maam, with all due respect, all the thing you just said . . . none of them worked under Saddam either . .
As I looked over the crowd of wild eyed "Iraqis" many of them from Iran out in the same square in central Baghdad it in front of the same Palestine Hotel, it was "deja vu" - one again the "loud minority" on the payroll of nearby Iran as the Iraqis all feel were speaking for the Iraqi people.
That day, days after the liberation of Baghdad I went around and asked those demonstrating what they were demonstrating against. "Against the Americans!" they said.
I asked, "Could you do a demonstration like this a month ago?" They became silent and looked down. The point had been made!
No, they do not want the Americans to leave! No they are not religious! They are just regular, normal people like anyone else in the world.
They were delighted two years ago to be liberated by the Americans and are desperate to not become like neighboring Iran. After 35 years of the nightmare of Saddam Hussein they deserve not have their views and feelings characterized by the "loud minority" who even today intimidate the vast majority of Iraqis who if they had a choice would be demonstrating in front of the Palestine Hotel thanking the Americans for liberating them from 35 years of hell.
I will never forget a brief conversation on the way back from the handover of power in Iraq last year. An exhausted American soldier sat with his head down. I asked him quietly "Why are you here".
He suddenly sat up and said as I have heard dozens and dozens of times all over Iraq.
"I just want to see the Iraqis get a chance at freedom like we have." and then the one statement that always follows it "just doing my job - just doing my job."
Does that sound like someone trying to "occupy" a country?
In spite of all the rhetoric funded by neighboring radical Islamic states desperate to have Iraq fail so they can continue to intimidate their own people the average Iraqi has seen in action what the Americans have done.
Americans in particular can rest assured. The demonstrations they see on their TV Screens do not reflect the feeling of the vast majority of Iraqis who if they had the chance would fill the same square with American and Iraqi flags and banner after banner saying "Thank You America For Liberating Iraq - We Will Never Forget" and PS: Please stay around!