A Sect Facing an Identity Crisis
Dr George Habash
United Kingdom
Late Patriarch Rafael Bedawid was greater than the sum of his parts because he was a true man and a true churchman.
In a short video footage I saw the man declaring himself as Assyrian by nationality but Chaldean by church. This testimony for the head of the church is a living proof for the entire body of that church to follow the teaching of its elders.
For every Christian believer, the confession of the literal virgin birth and the literal resurrection of Jesus Christ and his vicarious sacrifice for the salvation of mankind are pre-requisite for any adherent of that faith. But there is more to that.
A Christian scholar recently pointed out that Christianity is Christ and he went further by saying that since Jesus is the Way, the Truth and the Life (Gospel of John) then every Christian must be the way, the truth and the life.
CAN YOU SEE YOUR TARGET
IN THE ASSYRIAN MARKET?
Then Advertise Your Business in the
GOLDEN PAGES
Assyrian Business & Professional Directory
2005-6755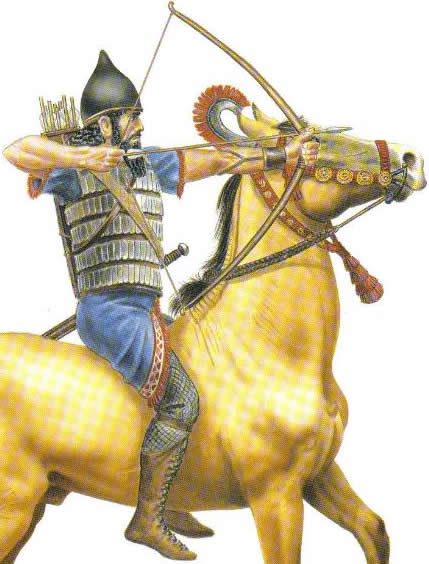 Call Vasili at (847) 982-5800
vshoumanov@yahoo.com
A Service of the
Assyrian Academic Society
8324 N. Lincoln Avenue
Skokie, IL 60077 USA
Saint Maximilian Kolbe, a Polish priest imprisoned at the Auschwitz concentration camp by the Nazis is an example of a typical churchman. In 1941 he volunteered to die to save the life of another prisoner named Francis Gajowniczek who is still alive today to tell us about that sacrificial story for a priest of faith.
Jesus said if you would follow me you must deny yourself and carry your cross and follow me (Gospel of Luke). Maximilian Kolbe followed that path by carrying his cross and following his Great Master Jesus Christ.
Another giant Polish churchman is karol Wojtyla who later became the Bishop of Rome in 1978 with the name John Paul II.
During the Solidarity uprising in Poland in the early 1980s he warned the communist power of the day that if Poland is invaded in a manner similar to Czechoslovakia in 1968 he would abdicate his Papacy to join his Polish people to fight against the occupation.
Further in Christian teaching is the parable of the Good Samaritan (Gospel of Luke) where a priest walked past and then a Levite walked past to avoid looking for a needy fellow. Jesus warned us and His Church not to follow that path which is not his path.
So why do these dwarf bishops not adhere to the teaching of the Gospel but mingle themselves in political heresy by inventing non-existence church nationalism and try to construct a false fad?
For example there is no Orthodox nationalism in Russia or Catholic nationalism in Ireland but we all know the existence of Russian nationalism and Irish nationalism.
Zinda magazine described one of the dwarfs' thought as wicked by a holy man but in real life this can be rephrased as the wicked thought of an unholy man.
The dwarfs went further by ridiculing the world evangelization commanded to every Christian to go and preach in the name of the Father and of the Son and of the Holy Spirit (Gospel of Matthew). Here the dwarfs make the work of the greatest evangelist in church history St Paul of Tarsus redundant.
The world has changed and in modern time we no longer accept to be huddled into our churches in fear but the time has come to take our faith to the entire world. In their living rooms and via satellites millions of Christians and non-Christians the world over are viewing God's invitations made possible by Christ's preachers. Christ is in every living room for whoever wants to touch his tunic's hem.
To sum up, here is a sect facing an identity crisis that is torn apart by dwarf bishops, failed ex-Marxists and lost latter-day Kurdistanis.
Now, More Than Ever Before: Listen, Adopt, and Implement!
Ivan Kakovitch
California
Prologue
ARTICLE I of the proposed New Iraq Constitution states:
"The Federal Islamic Republic of Iraq is an independent and sovereign state. Its governing structure is a republic, democratic and federal."
Firstly:
Iraq is a Republic. In the absence of a Monarchy - absolute or constitutional - any nation can present itself as a Republic. These Republics could be autocratic, democratic, fascistic, oligarchic, people's, socialist, theocratic, or totalitarian. The prescribed constitution to be adopted by Iraq, shall definitely, and without the slightest of arguments, render that country -- both in theory and practice - as a Democratic Republic.
The case in point is that democracy is a byproduct of the wishes of the majority of the inhabitants of a State. No one can deny the fact, that given a free choice, the majority of Iraq population, being of Islamic faith, shall elect the conduit of an Islamic Rule, above all else. That is Democracy, and the verdict is a clear-cut fait accompli.
Secondly:
A Federal State is the one that has demarcated borderlines for each part of its various inhabitants. In most countries these boundaries are strictly geographical, since the inhabitants speak the same language, follow the same faith, and have a common interest. The only reason, they prefer, geographical subdivisions is, the advantages they can extract, are those of economics, taxation, judicial, local governing body, legislation and education. But, in some other countries, where the inhabitants happen to come from various ethnicities, and added to that, differing religious affiliations, the Federation is practiced under a totally different emblem.
Iraq falls under this latter category of nations. Iraq is composed of at least, four variant ethnicities: (a) the Arabs; (b) the Kurds; (c) the Assyrians; (d) The Turkomen. There are some other ethnicities, but they do not conform to the canapé of indigenous population of Iraq. These nationalities are the Armenians, the Persians, and Greeks.
Iraq also has a perplexed embodiment of ecclesiastic power. This power divides the Arabs into two branches, with the Shi'ai being in the majority, followed by the Sunni. On the other hand, the Assyrians, trying to outdo their millennia-old neighbors, the Arabs, have managed to subdivide themselves into various denominations, with each one vying for their own identity. Needless to state, that the Kurds have diligently outsmarted all the other sectors of Iraq inhabitants. Sunni, Shi'ai, atheist, or Christian, a Kurd is predominantly a Kurd first, and ecclesiastic or an ideologue, second.
Outcome:
The new Constitution is recommending - at press time - an Iraqi Federation of two separate entities: (a) The Kurdish Regional Government, and, (b) the Central Government, to be led as an Arab State. Obviously, it won't be long before the Shi'ai decide to preclude and to present their nine southern Provinces as a Federal Region, only to be followed by the Sunni, who will have the lion's share of the rest of the country. There goes the sovereignty of Iraq. A nation with tripartite combination of ethnic and religious divisions destined to cohabit together as a woven carpet of joy and success. Yugoslavia, with the same phenomena, lasted more than seven decades, due to its Absolute Monarchy first, and then, an autocratic regime, before its inhabitants went on a rampage of mayhem and massacre against each other, upon the collapse of dictatorship in favor of democracy. Would a Democratic Iraq fare better? Would a Democratic Iraq's tenure of a unified land outlast the former?
Democracy, its Pros and Cons
Just the word democracy, by itself, sounds angelic. Literally, and actually it is, since it is merely a belief that renders solace to the multitudes, rather than adorning all the tastes. In open societies, democracy never garners more than 55% of the vote, and if at that, a cause célèbre for denying, and sometimes, merely enthralling the voices of the other half of their brethren. The French Revolution crystallized the American Declaration of Independence into a single word, Liberty. Then Equality, and finally, Fraternity were added to the famous adage. Fraternity implies self-control. It is of the essence of successful democracy, the highest but the most difficult of all modes of government, since it demands most of the average citizen.
Just how is fraternity perceived for a non-Moslem, to enjoy the fruits of democracy of non-secular dogmatic Islamic Iraq?
From its inception, the war, with bloody outcome, its costly adventurism, both in human life and economically, its insatiable appetite to forge a free society of Iraq, has gone astray. Surely, there would be democracy imposed by the majority, but what about the minority rights? By all definitions, a democracy, even a theocratic one, is preferable to autocracy, but since that dogma is anathema to the culture, faith, wishes and desires of the non-Moslem indigenous minority of Iraq, it thus becomes a stark reminder that a rose is not a rose at all the times, anywhere, and for all the people.
Resolution
The non-Moslem, namely the indigenous communities of ancient Assyria, must fervently, and without reservations, seek an Autonomous Region with demarcated borders. This is an absolute must, since it is tantamount to an international guarantee of their habitat in the future.
The malaise in pursuing such an agenda is in the weakness of Assyria in economics, population, military and political know-how. The causes for this ill-fated state of Assyria are numerous, but systematic massacres, emigration, discrimination and even incrimination are but a few of the ramifications of a milestone rejection of rightful citizenship due to external policies of the victors of World War I, namely Great Britain, when it abolished the Assyria Millet System in favor of an Arab State by the name of Iraq, thus rendering the whole nation of Assyria as homeless in its own home.
Hence, it is empirical for the communities of Assyria in the 42 countries of the world to assimilate their strength into a global network of operations, by binding themselves into the Government of Assyria.
This Government invites all the communities, including those of Iraq, to partake in its functions, to be duly conducted on international suffrage, locally first, then, regionally, nationally, and finally internationally.
The platform of operations has been written, published and presented to certain communities, including the Assyrian American National Federation (AANF), under The Charter of Interim Committee for the Government of Assyria (ICGA).
Conclusion
There is no other choice for Assyria, but to follow through with this Charter, study it, and commence its implementations in all corners of communities of Assyria of the world.
All discussion, amendments and assessments are to be considered upon functioning on the platform prescribed to initiate the movement.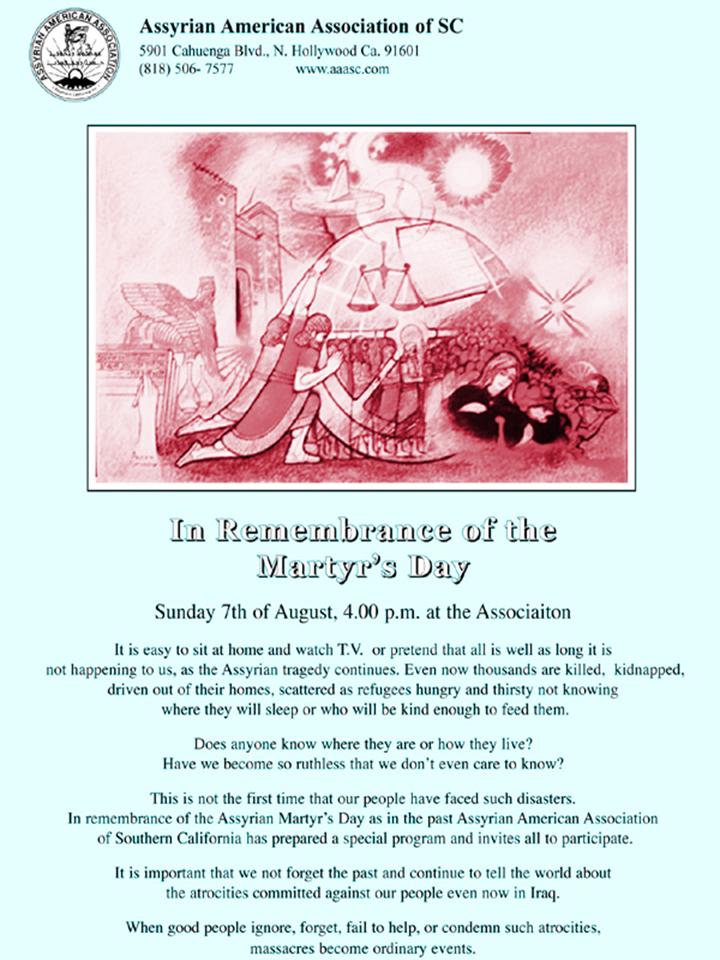 Turkmen Position on the Democratization Effort in Iraq
Orhan Ketene
Washington, D.C.
The Turkmens, being one of the main nationalities of Iraq, have long suffered at the hands of the chauvinist regimes since the creation of the Iraqi state.

The state sponsored discrimination reached its climax during the former regime.

Turkmens were eager to replace this cruel regime with a democratic, pluralistic and a tolerant one. Therefore, they participated in all Iraqi opposition meetings in exile.

However, among the opposition, they faced another challenge; they were always denied their rightful place within the command structure. The denial was coming from the main minority which itself was complaining of discrimination at the hands of the former regime.

Generally, those meetings were marred with tricks and intrigues of one or more of the parties that monopolized power in exile activities.

Nevertheless, Americans, being the main sponsor of the movement for regime change, gave us the hope that after the fall of the regime, the U.S. will never allow another discrimination system to establish in Iraq.

Therefore, Turkmens had the feeling that "after the liberation", every thing will be okay! The U.S. showed its good intention by including the ITF in the official and recognized opposition groups and we were invited in almost all meetings sponsored by the State Dept.
Unfortunately, things didn't go as we wished. After the fall of Baghdad and despite all assurances, Kirkuk, Mosul and other Northern towns were overrun by Kurdish militias. They have been the de facto rulers of the North ever since.
All this was done under the watchful eyes and the approval of the U.S.

To give legitimacy to the status-quo, an election was staged on January 30, 2005 in which the biggest fraud in the history of Iraq was committed in the North.

Hundreds of thousands of Turkmens and Assyrians were prevented from voting and hundreds of thousands of Turkmen votes were exchanged with Kurdish ones. Thus, Turkmen and Assyrian representation stayed at symbolic levels.

The reconstruction projects are generally given to Kurdish companies. Kirkuk, the center of the oil wealth, is still the most run down city in the North.
The Kurdish administrators' greatest focus is to change the demography of Kirkuk and to include it in their dreamland "Kurdistan". This desire is fiercely opposed by all Turkmens, Assyrians and Arabs.

If Iraq was invaded by a despotic and authoritarian country, we wouldn't expect any justice or democracy. But being invaded by the United States of America, who promised to bring equality, justice, democracy and pluralism to Iraq, we expect the fulfillment of those promises.

So far all administrational procedures and processes implemented and applied in Iraq, had been a disappointment for the minorities. Our final say is "Deeds not Words".



Orhan Ketene is the representative of the Iraqi Turkmen Front in the U.S.
Will Michael Shabaz Make us Proud or Shame Us as Andre Aghassi Did?
Mikhael K. Pius
California
It's been a long time since we've heard of an outstanding Assyrian tennis player; half a century to be exact. Though not of world class, we had two stars that shone over Iraq sky—William Daniel and Andrew Simon, a pair who won many competitions, including Iraq's singles and doubles championships. And here comes along young Michael Shabaz, just beginning to twinkle over the WORLD horizon. We take pride in him and it is our hope that in another few years he will be mesmerizing the tennis fans of the world.
Of course we thought we had Andre Aghassi, a top world class champion. But the way Andre behaved—or misbehaved—in his attitude as an Assyrian was a disgraceful disappointment to everyone of us. Mr. Martin Mirza's run-down of Andre [ZINDA dated July 9, 2005] as an Assyrian was timely and to the point!
Ten years ago, Andre Aghassi staged a star-studded benefit concert and auction and raised one million dollars for five Las Vegas youth organizations, which is still his passion I believe. Illustrating the story was the picture of a beaming Aghassi Here's what I wrote on the subject in the Modesto Bee of November 8, 1995:
Your story "Grand Slam Benefit" shows a big grin on Andre Aghassi's face for raising $1 million for five Las Vegas youth organizations.
It certainly is something to smile about. But with the multi-millions the No.1 tennis player is making, surely he could put on a big Assyrian smile too for children of his flesh and blood in Iraq who are dying by the hundreds of malnutrition and lack of medical attention.
Aghassi has never declared himself Assyrian. He has been classified as an Iranian immigrant. Why? Is he ashamed of his origin? Or has he been warned to distance himself from his race for fear it might hinder his illustrious career? Or would the knowledge perhaps displease his movie-star [Brook Shields] girlfriend? I wonder.
Andre should have watched the ovation and pride the Assyrian youth showed for his father—an Assyrian and former boxer from Iran who participated in the 1952 Olympics—when Manuel Aghassi attended California's "Assyrian Olympic Games" in San Jose last July. Perhaps he might have experienced the same emotions and sense of pride his father displayed—and said he felt—for his Assyrian people.
Bush's Global War on Christians
Glan Chancy
For LewRockwell.com
... There is a belief, widespread among Christian conservatives, that the 'War on Terror' is really a 'Clash of Civilizations.' Rabbi Shmuley Boteach, although himself a conservative Jew, summed up the views of many Christian conservatives quite succinctly in one of his articles posted on the Internet. He wrote, "It is time that I said in print what I have long felt in my heart: I not only support President Bush, I revere him. At a time when so many other world leaders want to paint Sept. 11 as a terror attack, President Bush saw it for what it was: a clash of civilizations, a war to the death between two systems – one open, democratic and respectful of human life, the other oppressive, tyrannical and deeply contemptible of human life."
The 'War on Terror' then is not just about keeping the borders of the United States secure. It is not simply about preventing future terrorist attacks. Rather, the 'War on Terror' is the ultimate showdown of Christianity (and Judaism) versus Islam. It is a fight to the finish, and George W. Bush is our Richard the Lionhearted, leading the armies of the Cross, allied with those of the Star of David, to glorious victory.
In this apocalyptic setting, the vast majority of Christian conservatives are backing President George Bush because they sincerely believe that, "Something must be done about the Muslim threat!" To these religious conservatives, George Bush is willing to go on the offensive and strike back in the name of God and country. They fear that John Kerry will surrender to the Muslims, and allow Western Civilization to be overrun a la Constantinople in 1453.
"Forget all of Bush's flaws," Christian conservatives bellow, "At least he's willing to fight!"
So, is our glorious president leading the Christian World in a great struggle against the Muslim hordes? If he were, then a reasonable outcome of this 'Clash' would be that the position of Christian (and Jewish) populations worldwide would be in the process of becoming more secure.
This is, alas, absolutely not happening. In fact, the current policies of the Bush administration are threatening to absolutely devastate ancient and pious Christian communities whose blood will be on all our heads. To deal with the subject honestly, it must be acknowledged that it almost appears as if President George Walker Bush were waging a global war against Christians.
There are a tremendous number of facts that could be marshaled to support such a counterintuitive statement, and at least some will be surveyed in this article. However, the primary thrust of this article will be to analyze the policies of the Bush Administration that have placed us on the road to destroying one of the oldest Christian communities in the entire world – the Assyrians of Iraq.
Iraq – Before the Liberation
To understand the situation in Iraq today, in proper context, let's first review some basic facts about Iraq as it was under Saddam Hussein's regime.
Saddam Hussein was a bad Muslim, and everybody knew it. A secular dictator, he ruthlessly suppressed radical religious sentiment, and tried to build a modern state. Saddam was bitterly hated and reviled by Muslim radicals as diverse as Osama Bin Laden and the Shi'ite Ayatollahs of Iran. In a tape released by Osama bin Laden in February 2003, Saddam Hussein is referred to as an 'ignorant infidel.' The Iranian clerics hated Saddam so much that they repeatedly spurned peace initiatives to end the Iran-Iraq War, in the hopes continued fighting could topple his government. They intended to replace it with a Shi'ite dominated state modeled after their own. Eventually, they got smart enough to hire Ahmed Chalabi to convince the U.S. to topple Saddam for them.
Saddam had inherited the Ba'ath Party ideology of secular pan-Arab socialism, and hewed to many of its tenets throughout his brutal rule. Iraqi women enjoyed more rights than women in the surrounding Arab countries. Women could hold jobs and attend higher education, all with uncovered faces. In fact, women comprised 20% of the professional workforce.
Under Saddam, alcohol merchants plied their wares freely in their shops. The lack of enforcement of the Sharia made Iraq the party spot of the region. David Younan Oro, a 70-year-old patriarch of a Christian family in Ramadi, ran casinos and nightclubs during the heyday of Saddam's regime. He described the glory days like this, "They drink like donkeys here. Business was good. I had a lot of restaurants and shops." If you stayed out of politics, life and business were good.
Among the primary tenets of Ba'athist ideology was a dedication to religious tolerance. This is not surprising, since the intellectual father of Ba'athism was Michel Aflaq, himself an Orthodox Christian. In keeping with Ba'athist ideology, Saddam did not interfere with the rights of the Assyrian Christians in Iraq to practice their faith. Comprising somewhere between one and two million Iraqis, the Aramaic-speaking Assyrians are the original inhabitants of the modern-day state of Iraq.
The Assyrians did suffer repression under Saddam Hussein, who suppressed their ethnic and linguistic distinctiveness while trying to meld the hodgepodge of peoples in Iraq into a unified state. At no time, however, were the Assyrians ever denied the free practice of their religion, nor did they fear for their lives simply because of their faith.
One measure of the relative religious freedom of the Assyrians under Saddam was the exuberant and public celebration of Christmas. As one writer described it, "Christmas decorations, including nativity scenes, were seen in shops, restaurants and hotels. And Saddam reportedly sometimes attended services at Christian churches in Baghdad and even delivered an annual Christmas address."
As for the United States, Saddam seems to have pined for better relations. He had been a de-facto ally of the U.S. during his war against Iran, and appears to have wanted to recapture that status. According to the Duelfer Report, compiled by the Iraq Survey Group (ISG), beginning already in 1991, "very senior Iraqis close to the president made proposals through intermediaries for dialogue with Washington," even offering to be Washington's "best friend in the region bar none."
Apparently, Saddam never did understand why he couldn't just work a deal with the U.S. In his befuddlement, Saddam is not alone. Many other observers of the region still can't grasp why this secular dictator made it to the top of the U.S. hit list in a war supposedly directed at Muslim extremists.
Iraq – After the Liberation
To say the least, since being liberated from Saddam, things have gone badly for a great many Iraqis. However, the time has been especially harsh for the Assyrian Christians. Large areas of Iraq are now under the control of Muslim religious leaders whose militias have been enforcing Muslim law. Based on locally issued fatwas, these armed fanatics have killed Christians for engaging in prohibited businesses such as selling alcohol or other formerly legal products. Many Christian business men have seen their shops, restaurants, and other business either forcibly closed or confiscated.
Commonwealth Club of San Francisco Presents:

Assyria: Its History & Future
by Frederick Aprim
Tuesday, 9 August 2005
4:45 p.m., Reception | 5:15 p.m., Program |
Club office, 595 Market St., 2nd floor, San Francisco
$8 for Members, $15 for Non-members
Click to Register | Directions
David Younan Oro's casino, the flagship of his family business, was taken over by armed men who converted it to a Mosque. "We had a very good situation until the fundamentalists began to appear and we were affected," said Roger William, Oro's son-in-law. "Because America and Britain are Christian countries, they blame us for the war. We are terrified. We really don't know what the future will hold."
Even Christian homes and private land are being appropriated. The Kurds, America's erstwhile allies, are among the worst offenders. Writing about the situation in Dara, his home village, an Assyrian Christian living in London reported that, "The Kurdish people are building homes on our village's land, without our permission. It is sad to say, our own neighbors are stealing it from us."
Christians have reported rapes, kidnappings, and assaults. The situation is so bad, that Christian children have been gunned down in their own homes. This little girl, Raphid was gunned down in her home along with her sister in July. She was only six years old. Her sister, Raad, was only sixteen. They belonged to a well-known Assyrian Christian family that had been threatened. While the family was out, terrorists entered and shot the two children at point blank range.
These two little girls died simply because they were Christians in a country increasingly slipping into Muslim rule.
Armed groups of men have stopped cars on the street and harangued women whose heads are uncovered, accusing them of violating Islamic law. Even Christians have started wearing headscarves out of fear, something that never happened under Saddam Hussein's regime.
As Christians have retreated into the shadows, the compromise Transitional Administrative Law in force in Iraq today has actually gone far towards officially establishing Islamic rule in what was once a secular country. Article 7 states, in part, that "Islam is the official religion of the State and is to be considered a source of legislation. No law that contradicts the universally agreed tenets of Islam, the principles of democracy, or the rights cited in Chapter Two of this Law may be enacted during the transitional period." It further complicates the problem for Christians in Iraq that they are under represented in the interim government when compared with their percentage of the population. It is almost as if the U.S. intentionally excluded them in the lead up to the 'handover' of power.
Nor do the promised elections in January appear likely to improve the situation. According to a recent poll released by the International Republican Institute (an organization allied with the U.S. Republican Party), the highest level of support among Iraqis for any politician belongs to Abdul Aziz al-Hakim, leader of the Supreme Council for Islamic Revolution in Iraq. The name of his organization probably speaks for itself.
It is bitterly ironic that far from bringing Western secularism, the U.S.-invasion has instead opened the door for an Islamic Republic. Out of fear, an estimated 40,000 to 45,000 Assyrians have already fled Iraq. Most have found shelter in Syria next door, a nation that the U.S. may be targeting next in its drive to spread 'freedom' in the Middle East. Had President George W. Bush set out with the intentional goal of destroying the Christian population in Iraq, it is hard to see how he could have been more effective than he has been to date.
More Fronts in the War
President Bush has continued the NATO occupation of Kosovo. Since the end of the war against Serbia, Kosovo has been the scene of anti-Christian ethnic cleansing on a massive scale. More than 120 churches have been destroyed, some dating to the 14th century. 240,000 Christian Serbs have fled the province. Periodic anti-Christian pogroms such as the one that erupted from March 17th – March 18th kill dozens, wound hundreds, and cause more Serbian Christians to flee for their lives. While the U.N. administers the province, NATO troops, some 60,000, are the actual force on the ground. This means that, ultimately, the Bush Administration bears the responsibility for failing to protect the Christians in Kosovo from Muslim fanatics.
Elsewhere in the Balkans, the Bush Administration has continued the status quo in Bosnia, which allows Muslim terrorists to use it as a safe-haven for recruiting and training. According to European intelligence sources, Bosnia has become a "one-stop shop" for Islamic militants heading from terrorist battlegrounds in Chechnya and Afghanistan to Iraq. In addition, the U.S. under Bush has continued to try and dismember the nation of Macedonia by forcing it to make ever larger concessions to its Muslim Albanian minority.
The Bush Administration has made Turkish entry into the European Union a number one priority on its international agenda. Despite Turkey's horrendous record of mass murder and abuse of its Christian minorities, President Bush has been intervening personally to try and convince skeptical Europeans that, "Including Turkey in the EU would prove that Europe is not the exclusive club of a single religion, and it would expose the 'clash of civilizations' as a passing myth of history." President Bush's single-minded determination to see Turkey in the EU even drove him to try and force a bad settlement of the Cyprus question on unwilling Greek Cypriots, who ultimately rejected it.
Ironically, even as his Christian supporters in the U.S. bemoan the increasing Islamization of Europe, President Bush is doing everything he can to make sure that 70 million more Turkish Muslims will have the opportunity to settle there. While the possibility that this massive migration could destroy the very heart of Christendom seems to be lost on President Bush, certain European leaders have become quite alarmed. Addressing the issue of Turkey joining the EU, former French President Valery Giscard d'Estaing said, "In my opinion, it would be the end of Europe."
Both d'Estaing and Jacques Chirac, current president of France and a favorite target of American Christian conservatives, have positively emerged as defenders of the faith as they fight against Turkish accession to the EU. If only President Bush had as much dedication to Europe's Christian heritage as the heroic French.
In Chechnya, a region much in the news since the Beslan massacres, the U.S. has inserted itself on the side of the Muslims opposed to Russian rule. Foremost among the American agitators against Russia is The American Committee for Peace in Chechnya, a front group of Bush-connected neoconservatives such as Richard Perle, James Woolsey, Michael Ledeen and Kenneth Adelman. The ACPC wants Putin to negotiate with the Chechens rebels, and favors a NATO presence in Chechnya along the lines of the NATO missions in Bosnia and Kosovo. President Putin seems to be relatively uninterested in listening to their ideas. If only the American president were half as wise.
Conclusion
Whatever President Bush and his coterie are doing globally, one thing is abundantly clear. They are not fighting a global war on any kind of Islam, radical or otherwise. On the other hand, they are making tremendous progress towards crippling or completely destroying large segments of the world's Christian population. And in this slaughter, the American people have become his accomplices.
Despite all of the negative impacts of his foreign policy on Christians globally, the Christian conservatives in America have been deafeningly silent. Two reasons account for this. First is their overwhelming pre-occupation with Israel. The State of Israel and its security were mentioned by both presidential candidates in their debates. The need to protect Israel is the subject of daily articles in conservative publications, both online and dead tree. Pat Robertson even threatened to form a third party, if the Republicans ever waiver in their full-throated support of the State of Israel. Such concern for the plight of Christians abroad is non-existent.
Perhaps if the Assyrians and others renounced Christ and embraced the Talmud, American Christians would care what happens to them?
The second reason is the fear that criticizing Bush will hurt his chances of re-election. For this reason, many Christians have kept their silence, all the while knowing the truth of what is happening. This is not a Christian attitude. Christ stood for the truth at all times, not only when it was expedient. Standing silent in the face of suffering, simply to prevent inconvenience to a favored politician, is not following the way of Christ.
It is time for Christian conservatives to end the silence. We must speak out, and we must let the President, whether it be Bush or Kerry, know that a continuation of these disastrous policies will absolutely not be tolerated.

Glen Chancy [email] is a graduate of the University of Florida with a degree in Political Science, and a certificate in Eastern European Studies. A former University lecturer in Poland, he currently holds an MBA in Finance and works in Orlando, Florida as a business analyst for an international software developer.