Christians in Iraq Facing Threats from All Sides
Courtesy of Radio Free Europe / Radio Liberty
5 July 2005
By Kathleen Ridolfo
As Iraqis work to draft a permanent constitution that may deem Islam a source of legislation for the country, the Christian community faces the prospect of a life where they may worship freely, but will have little representation or benefits from government.
The protest by Christians from a number of Iraqi towns and villages in northern Iraq who were not afforded the vote in January's elections has been well documented. Ballot boxes never arrived at polling stations in several towns, and an investigation carried out by the Independent Election Commission deemed that it would not allow the vote to take place at a later date. The National Assembly election resulted in six Christians gaining seats in the 275 member parliament; Christians argued they were entitled to twice as many seats.
LECTURE IN CHICAGO
"Current Threat to Archaeology in Iraq "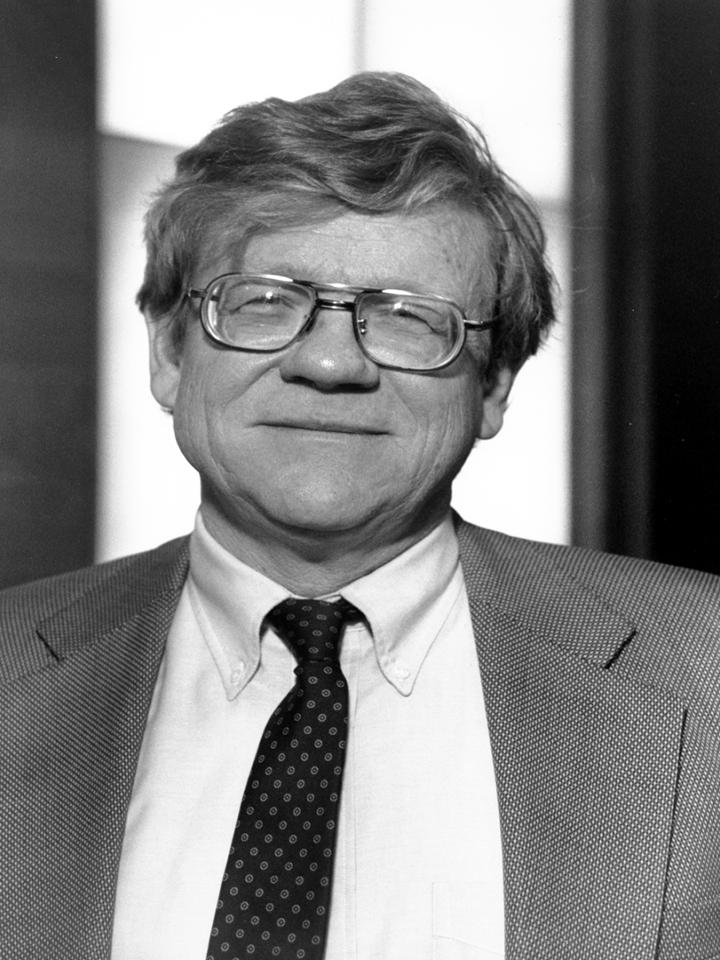 Prof. McGuire Gibson
Professor of Archeology at the University of Chicago's
Oriental Institute
Saturday, July 16, 4:00 PM
Assyrian National Council of Illinois
Lecture Hall
2450 W. Peterson., Chicago, IL 60059
For More Information Contact
Assyrian Academic Society
8324 Lincoln Ave, Skokie, IL 60077
847-982-5800

Many of Iraq's Christians see their plight in ever-disheartening terms, and view their fate as part of a history in which their community has suffered at the hands of more dominant groups in Iraq.
Since the fall of the Hussein regime, Christians have been targeted in bombings against churches, shrines, hair salons, and liquor stores. Christian women and children were routinely kidnapped and held for exorbitant ransoms. Muslim zealots have forced women to veil in markets, universities, and schools, some Christians claim.
A 26 June report in the Patriotic Union of Kurdistan (PUK) daily "Kurdistani Nuwe" contends that many families have sought shelter from the attacks in the PUK-controlled areas of eastern Kurdistan. Other families -- as many as 40,000 people according to some reports -- have migrated to foreign countries, most notably Syria.
Those families who relocated to PUK areas are considered internally displaced people, and PUK head and Iraqi President Jalal Talabani has ordered the Kurdistan local government to provide these families with plots of land, homes, and employment, according to the report.
Assyrians living in the Kurdistan Democratic Party (KDP)-controlled area of western Kurdistan also experience good relations with their Kurdish neighbors. However, some Assyrians claim there is tension between them and the KDP. The tension appears directly related to aspirations by some Assyrians for an autonomous self-administered area comprising their towns and villages in northern Iraq. Residents of these villages and towns have claimed that the KDP has not allowed for the implementation of Article 53 of the Transitional Administrative Law issued by the Coalition Provisional Authority last year that states: "This law shall guarantee the administrative, cultural, and political rights of the Turkomans, Chaldo-Assyrians, and all other citizens."
The villages in question further claim that the KDP government has not distributed revenues to their towns, and they want their fair share. U.S.-based Freedom House's Nina Shea has supported the claim, saying Kurdish administrators have withheld U.S. reconstruction funds from Chaldo-Assyrian areas and confiscated Christian farms and villages, iht.com reported on 14 March.
Christians south of the Kurdistan region face greater difficulties. More than 20 churches have been bombed since the fall of the Hussein regime. Purported Islamist militants have kidnapped, killed, and in some cases beheaded Christians.
Insurgent propaganda in Iraq has always portrayed U.S.-led multinational forces in Iraq as "Christian Crusaders" who have made Iraq the first stop in their quest to conquer the Arab world and destroy Islam. The comparison has left Christians in Iraq more vulnerable to insurgent attacks. However, it appears until now to have had little impact on Iraqis' views of indigenous Christians.
There is a growing fear among Christians in Iraq, however, that proselytizing evangelical Christians who entered the country after the war may inflict the most harm on the Christian communities.
Christian leaders are worried about their congregations dwindling after the mass exodus of Christians before and after the war.
Moreover, proselytizing has never been accepted among Muslims in Iraq and religious communities have long practiced a policy of not trying to convert other religions to their fold. Indigenous leaders fear the practice may strain Muslim-Christian relations.
"The way the preachers arrived here...with soldiers...was not a good thing," the Roman Catholic Archbishop of Baghdad, Jean Sleiman told washingtonpost.com on 23 June. "I think they had the intention that they could convert Muslims, though Christians didn't do it here for 2,000 years," he continued, adding: "In the end, they are seducing Christians from other churches." Sleiman posited that new churches were creating a "new division" among Iraq's Christians because they impacted the cultural tradition of Christians there.
The Institute for War and Peace Reporting (IWPR) addressed the issue of Kurdish Muslims who have converted to Christianity in recent months through the efforts of evangelicals in a 29 June report. Converts told IWPR that the Muslim community tends to ostracize converts. "I consider that those who turn to Christianity pose a threat to society," said Muhammad Ahmad Gaznayi, Kurdish religious affairs minister. The Kurdistan Islamic League has called the practice an "unhealthy phenomenon" and a "strange and terrible act," IWPR reported.
Christians Are Harassed in Turkey
Courtesy of the Economist
25 June 2005
(ZNDA: Midyat) On the edge of a village near Midyat is a stone building whose fate may test Turkey's commitment to the European Union. Thirty Kurdish families in Bardakci use it as a mosque. But members of Turkey's Syrian Orthodox Christian minority (or Syriacs) insist it is St Mary's church, which served their community for 200 years until civil strife and economic hardship forced them out. They want it back.
Just as the Jewish people were given a homeland, so it is God's will to give the Assyrians a nation of their own !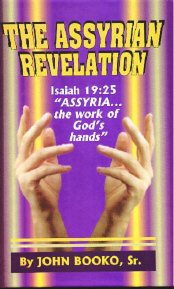 375 pages, $20 + S/H
To promote and prepare the way for the fulfillment of God's prophecy through Isaiah 19:23-25 for the establishment of the country of Assyria to be the work of God's hand to bless the world.
To order your copy write to:
200 S. Hooker Ave
Three Rivers, Michigan 49093, USA
or call 269-279-2672

Some 3,000 Syriacs in the south-east say their land and houses have been seized, not just by Kurds, but also by the state. In Kayseri, an American couple were recently sent death threats by e-mail because they are "Christian." A Protestant pastor in Izmit province received a menacing letter and found a red swastika painted on his door. In Tarsus, a New Zealand missionary was beaten up and then told to leave by the mayor.

"Protestants are the most persecuted group in Turkey," says Ihsan Ozbek, pastor of the Kurtulus Protestant church in Ankara. That may be exaggerated, but respecting the religious freedom of non-Muslims will be critical to Turkey's hopes of joining the EU. For a while Turkey did well. Laws
against Christians repairing churches were scrapped, enabling the Syriacs to restore the ancient Mar Gabriel monastery near Bardakci. Another law was passed to let non-Muslim religious foundations buy land. Timoteus Samuel Aktas, the metropolitan of Mar Gabriel, proudly shows off a new
recreation centre for monks at his monastery. Yet recent attacks against Syriacs, including the detonation of a landmine under a car, have rung alarms - and made fellow Syriacs in Europe reconsider plans to return.

The government's failure to denounce these attacks has been aggravated by its attempts to sell land in Bardakci that the Syriacs claim as their own. They have petitioned the authorities in Ankara, who have yet to respond. Some observers see this as a sign of the "reform fatigue" bedeviling
the government of Recep Tayyip Erdogan ever since he won the date of October 3rd for the start of EU membership talks. Others detect a mounting campaign against Christians by Islamist forces within Mr Erdogan's party.

One shot was fired by the state institution that micro-manages religious life in Turkey, when it issued a sermon on March 11th to be preached at some 75,000 officially registered mosques. The sermon talked of the dangers posed to national unity by missionaries, who "work as a part of a plan to cut
the ties of our citizens with the [Islamic] faith." This was followed by a statement by Mehmet Aydin, the minister for religious affairs, calling missionary activities "separatist and destructive." He was praised by nationalists, who fear that Europe has plans to convert Turks to Christianity. It matters little that only 300 souls have defected in the past eight years - or that proselytizing is legally permitted.

Mr Erdogan still resists calls to reopen the Greek Orthodox Halki seminary on Heybeli island off Istanbul that was shut down in 1971. Allies say his hands are tied so long as he is unable to deliver on
pre-electoral pledges to his pious constituents, especially to ease the ban on the Islamic headscarf in government offices, schools and universities. European diplomats counter that, by denying Christians
their rights, Turkey is strengthening its growing army of detractors within the EU.

Back in Bardakci, Yusuf Ozkahraman, a 64-year-old Kurdish farmer, points smugly at St Mary's church. "Only when the Christian forces become stronger that our state will this mosque be shut to the believers, and that day will never come," he vows.
Syriac-Speaking Groups in Iraq Meet, Discuss Name Issue
Courtesy of Ankawa.com
6 July 2005
(ZNDA: Baghdad) On July 2, the first Iraqi Minorities Conference took place in Gilgamesh Hall at Babil (Babylon) Hotel. The Iraqi Minority Council initiated the conference with the support of the Iraqi Supreme Commission for Civil Society Institutions. On the periphery of this conference, representatives from the Assyrians, Chaldeans, and Suryani met to reach a name to represent all the Syriac-speaking Christians of Iraq that is acceptable by all parties involved. The meeting was directed by the request of Mr. Hussein 'Adhab, Member of Iraqi National Assembly and member of the Constitutional Committee in the Assembly, representing Dr. Hammam Hammodi, Member of Iraqi national Assembly and Head of the Constitutional Committee in the Assembly. The Constitutional Committee needs this agreed upon title in order to use it in the Iraqi Constitution that will be presented to Iraqis for voting and approval.
The attendees, including Nuri Potrus 'Attoo, Member of Iraqi National Assembly and Member of the Constitutional Committee, Ms. Jacklin Zomaya, Member of Iraqi National Assembly and member of Human Rights Committee, and representatives from Mosul and Baghdad for the Syriac-speaking Christians considered the letter of religious leaders dated June 24, 2004, which demanded equality and recognition for all segments of Iraqi groups. The attendees agreed to take the issue to their respected groups, institutions, religious, civic, and political leaders, and with those interested in the national, cultural, and historical of our people to meet in a general expanded conference to address the issue before it is too late.
It was agreed that the meeting of the various Assyrians, Chaldeans, and Suryani groups would be held on 10:00 O'clock, Saturday July 9, 2005 at the headquarters of Ashurbanipal Cultural Society.